THIS ARTICLE IS NOT SPONSORED, AND THE PRODUCT BEING REVIEWED WAS PURCHASED FOR FULL PRICE BY ME
German Army Trainers (GAT) are a great way to add flair to your wardrobe if you're looking to branch beyond the essential white sneaker variant. They're exceptionally versatile in their own right, come in various colorways, have a sleek and sporty silhouette, and have a pretty interesting history.
Whether you're looking to expand your sneaker collection or want something different to throw into the options available in your closet, I recommend a pair of GATs to every guy.
For sneaker or style enthusiasts, the Maison Margiela Replicas are often considered the quintessential GAT and have existed since the mid-2000s. However, for a steep price of around $550, it's no wonder you don't see more stylish gents rocking these particular sneakers.
Enter Beckett Simonon. You'd be hard-pressed to find a high-quality GAT made from fine materials for under $200, yet Beckett Simonon has done just that. But there's a catch to all of this.      
SNAPSHOT REVIEW
Beckett Simonon's objective is to offer high-quality items for an exceptional price. Beyond this effort, they seek to minimize waste and offer unique and engaging experiences to the customer while being able to continue hand-crafting their products and passing the savings off to you and me.
Our vision for success is based on more than offering a great price. We believe in providing an exceptional experience to our customers, and to our craftspeople. - BECKETT SIMONON
With goals like these, it's easy to recommend Beckett Simonon. Still, of course, there are drawbacks; the biggest one is that the made-to-order model means that you'll have to wait several months for your sneakers (and other products) to arrive. If you're impatient, this is something to consider.
"Made-to-order" means that your products are constructed after you order them online. This means longer wait times, in general, in order to minimize waste, ensure quality control, and charge a competitive price.
Pros:
Affordable and easily worth the $159 asking price.
Exceptionally comfortable once broken in.
Constructed of full-grain leather with an extra set of waxed cotton laces packed into the box.
They look better after a month of wear than when I first received them.
Hand-crafted for you with emails that describe where your shoes are at in the assembling process.
Cons:
Due to their made-to-order business model, the wait time is anywhere from two to three months, sometimes longer.
Stiffness in the first few durations of wear.
ABOUT BECKETT SIMONON
Based in Bogotá, Columbia, the founders learned through their own experiences that retailers price many products at eight to ten times the original manufacturing cost. Additionally, retailers will consider that items in their inventory that are offered in stores will never sell. This means that what little is sold must also cover the operations of the entire outlet.
This model affects the prices that consumers pay and allows for waste to build up, but this inspired Beckett Simonon to do things differently.
We believe in the power of well-made products which make you look and feel your best, even if you just want to take a walk. Products you can wear year after year, and repair rather than replace. -BECKETT SIMONON
WHAT YOU'RE PAYING FOR
The Morgen Trainers are made from full-grain calfskin leather sourced from a Gold-Rated tannery based in Arzignano, Italy. A Gold rating (the highest level of recognition awarded by the Leather Working Group) means that the leather manufacturer meets very stringent standards for leather while demonstrating a commitment and competency in mitigating environmental impacts.
Aside from the quality materials, Beckett Simonon offers an experience for their customers to learn and celebrate their employees' craftmanship by sending updates that detail the various stages of the assembly process for the sneakers, even going so far as to introduce the members who are crafting them. For some folks, this is a great touch that makes waiting a lot easier, but it might not be as important for others.
A QUICK GUIDE TO LEATHERS (SKIP IF YOU DON'T CARE)
FULL-GRAIN V. TOP-GRAIN V. GENUINE LEATHER
Full-grain leather is the good stuff. The complete and most natural animal hide provides the most durability for an item made from full-grain leather. Additionally, goods manufactured from full-grain leather often retain richness in color and texture, a quality that is commensurate with premium leather products.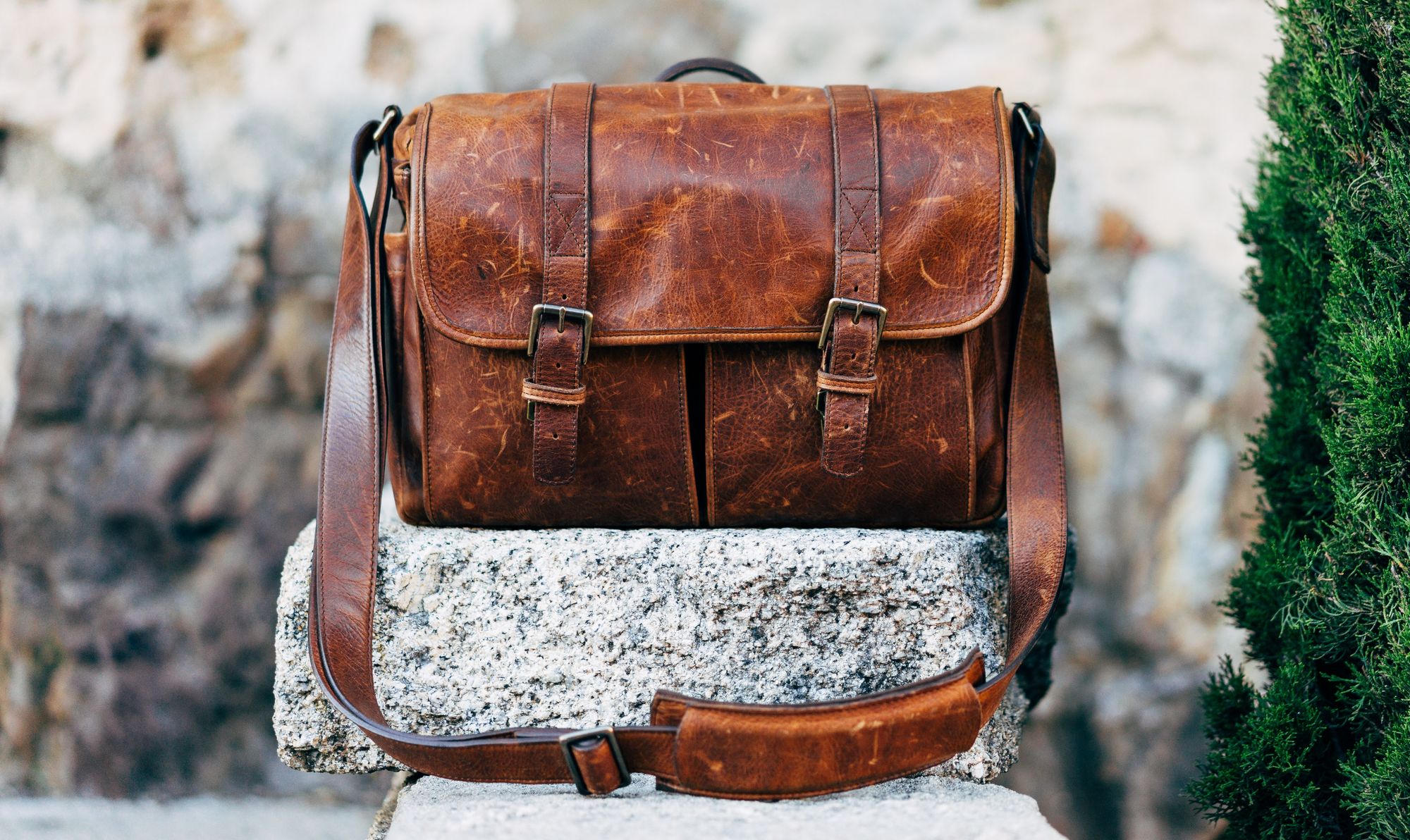 Top-grain leather is a step below full-grain and, as a result, is weaker because it usually has been sanded down. This process breaks the fibers and diminishes that premium richness and sheen, which has become synonymous with full-grain leather goods.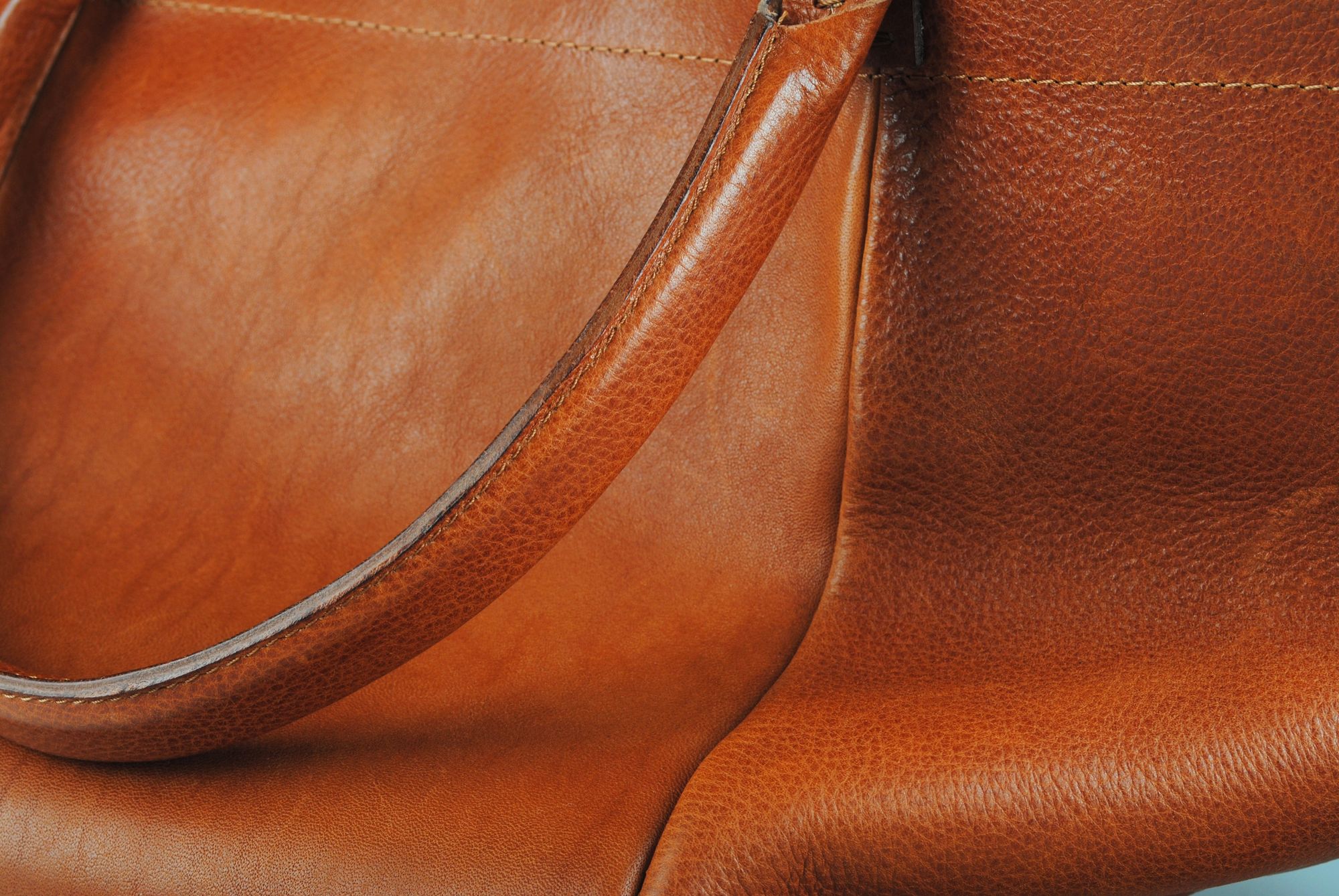 Genuine leather is often marketed to sound extremely high quality, this is not the case. Genuine leather is synonymous with "technically leather" in that it is still made from the hide of an animal.
This is an important distinction to make because leather is no longer defined as "cowhide" as it once was but now includes the hides of other animals. This means that varying scraps of the lowest grade of leather can be rebuilt and embossed into a product that can then be marketed as "genuine leather."
LINING & SOLES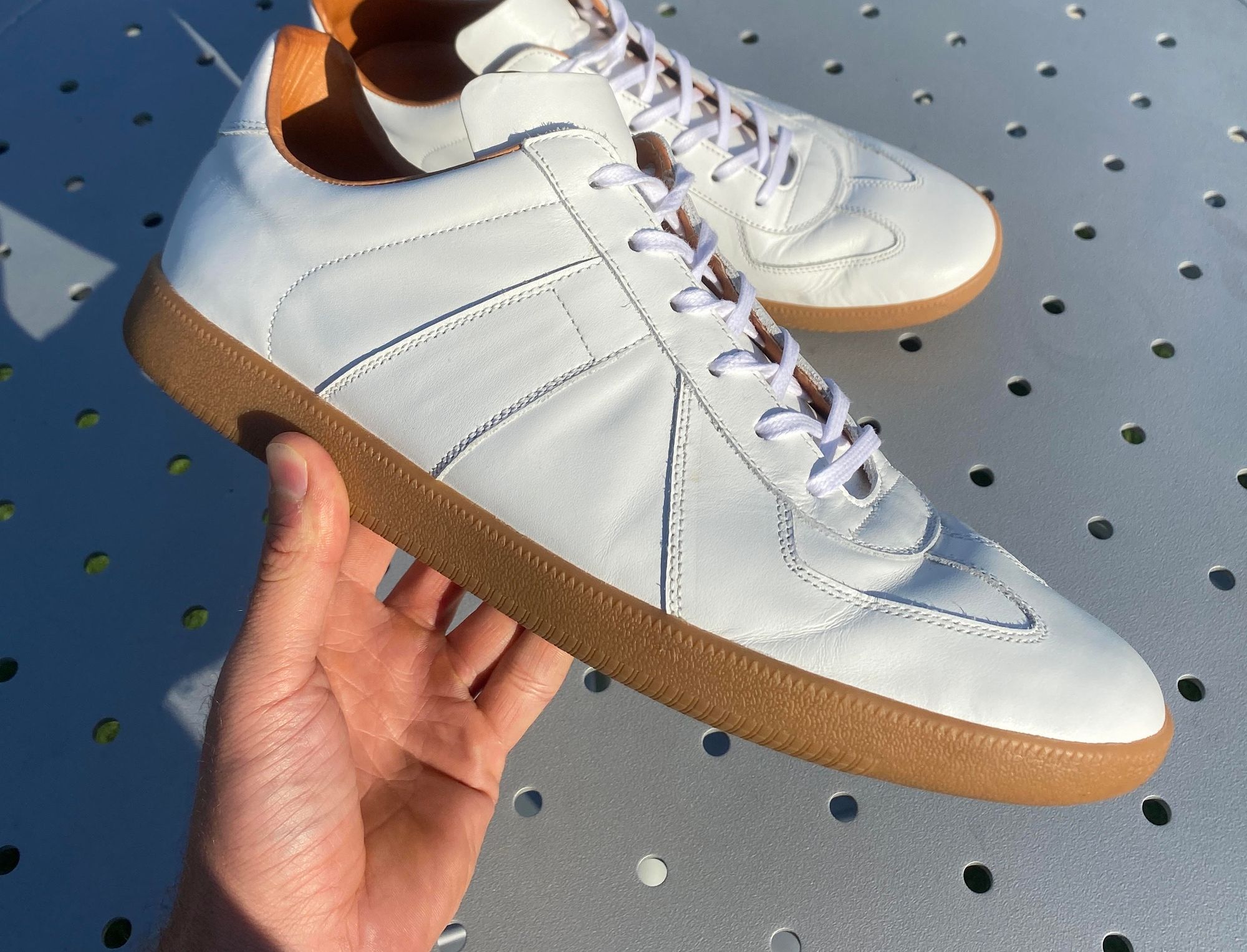 Beckett Simonon's GATs are made with a vachetta leather lining that assists your feet with breathing, absorbing moisture, and regulating temperature; I would still recommend using socks, though (no-show if you want to show some ankle).
The durable rubber soles are rugged, sturdy, and have excellent abrasion resistance. The leather-lined insoles will begin to take the shape of the wearer's foot and adapt to their unique properties, which is a nice touch.
HANDS-ON THE PRODUCT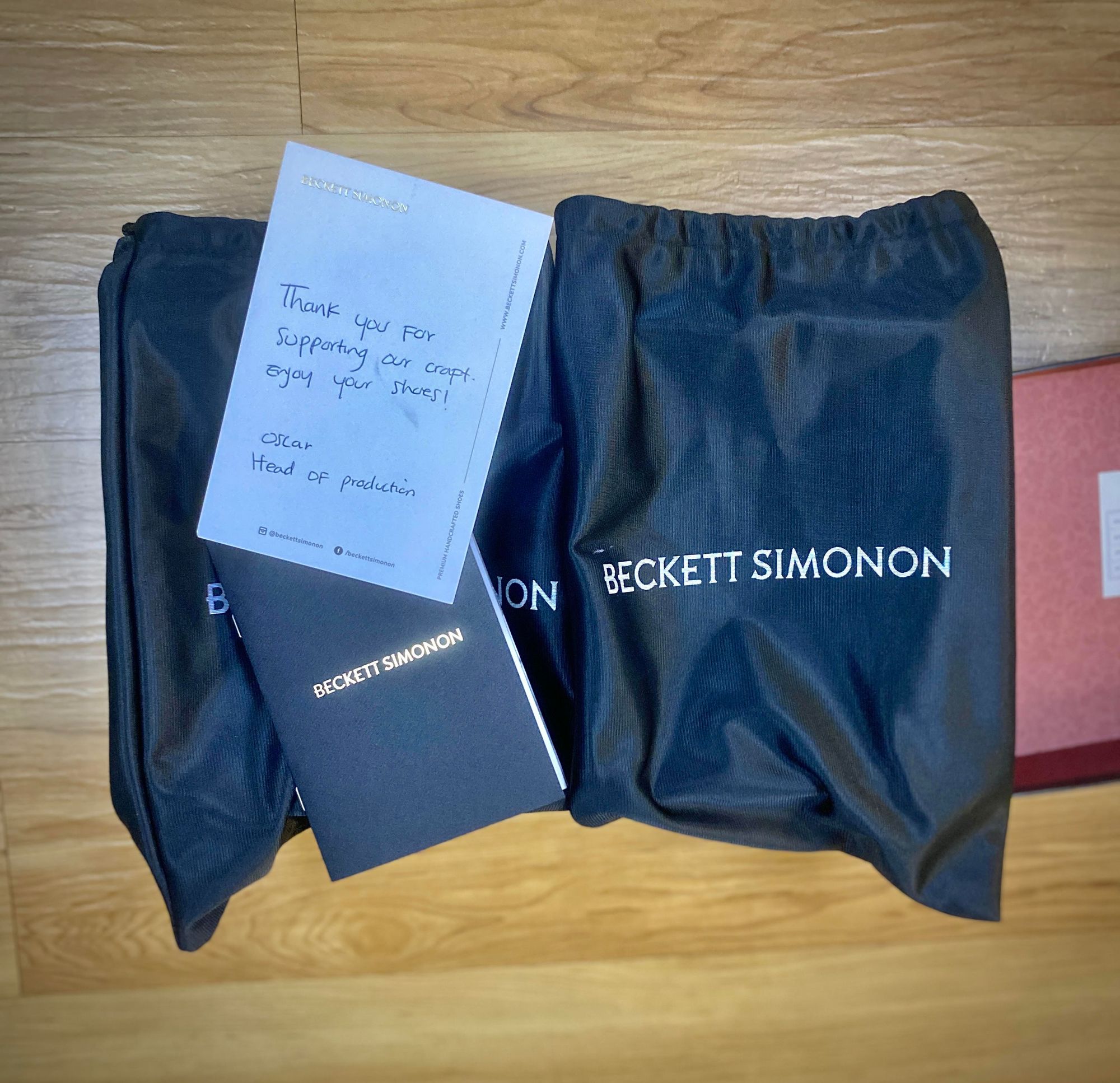 When I first opened my pair of Morgen Trainers, I was pleased to see a hand-written note from a man named Oscar, who was the head of the production. I love these little touches, and it helps reaffirm the level of commitment the company has to its customers. When I read their mission and vision statements, I can see that they mean what they say when reading the note.
The dust covers are lovely, and the small sticker on the inside of the lid, which details the specs of the sneaker, gives it an artisan feel that I dig. As small as it is, I appreciate the extra set of laces that they include. Perhaps it's just the fact that they're waxed-cotton laces that I like most, but having a different set of them always makes me feel like the manufacturer truly cares.
The sneakers are lighter than expected, but the supple and gorgeous leather cannot be denied. Instantly I was met with that new leather smell and not one of the "artificial" varieties. When I threw them on for the first time, the leather was quite stiff, and I started to worry.
Fast-forward about two weeks (with a modest amount of wear), these GATs got more comfortable and even looked better after a little over a month of wear, which is exactly as it should be when it comes to products of this nature.
CLOSING THOUGHTS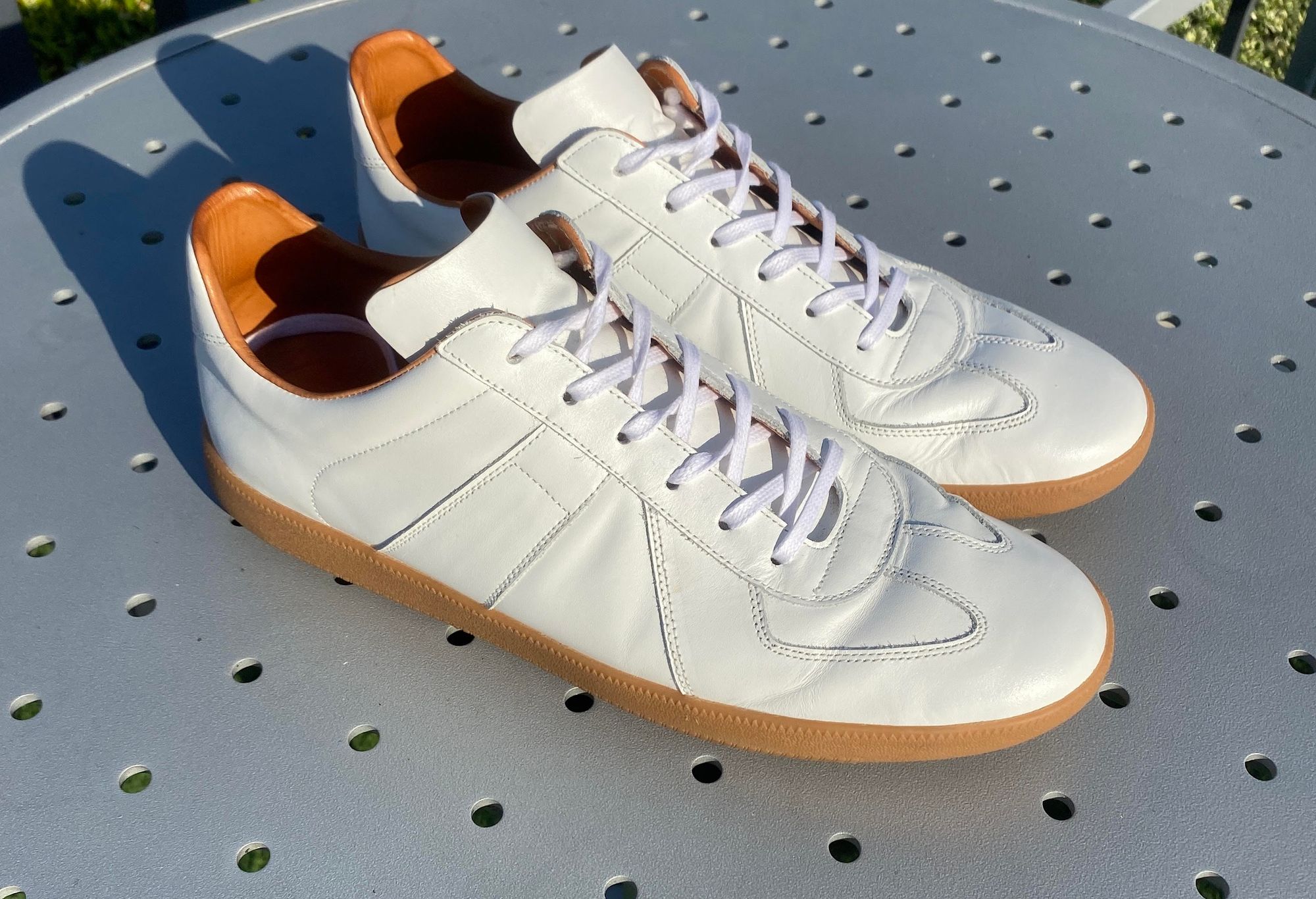 Even though these aren't considered "luxury" leather sneakers, their high quality cannot be denied. I recommend this product from laces to toe-box and leather to soling. I wear these sneakers a lot nowadays and find new ways to style them. If you're willing to wait a few months, these are an incredibly well-made and handsome set of sneakers for an even better price.
See my separate post for ten ways to style these same Morgen Trainers across each season and a brief history of the GAT.