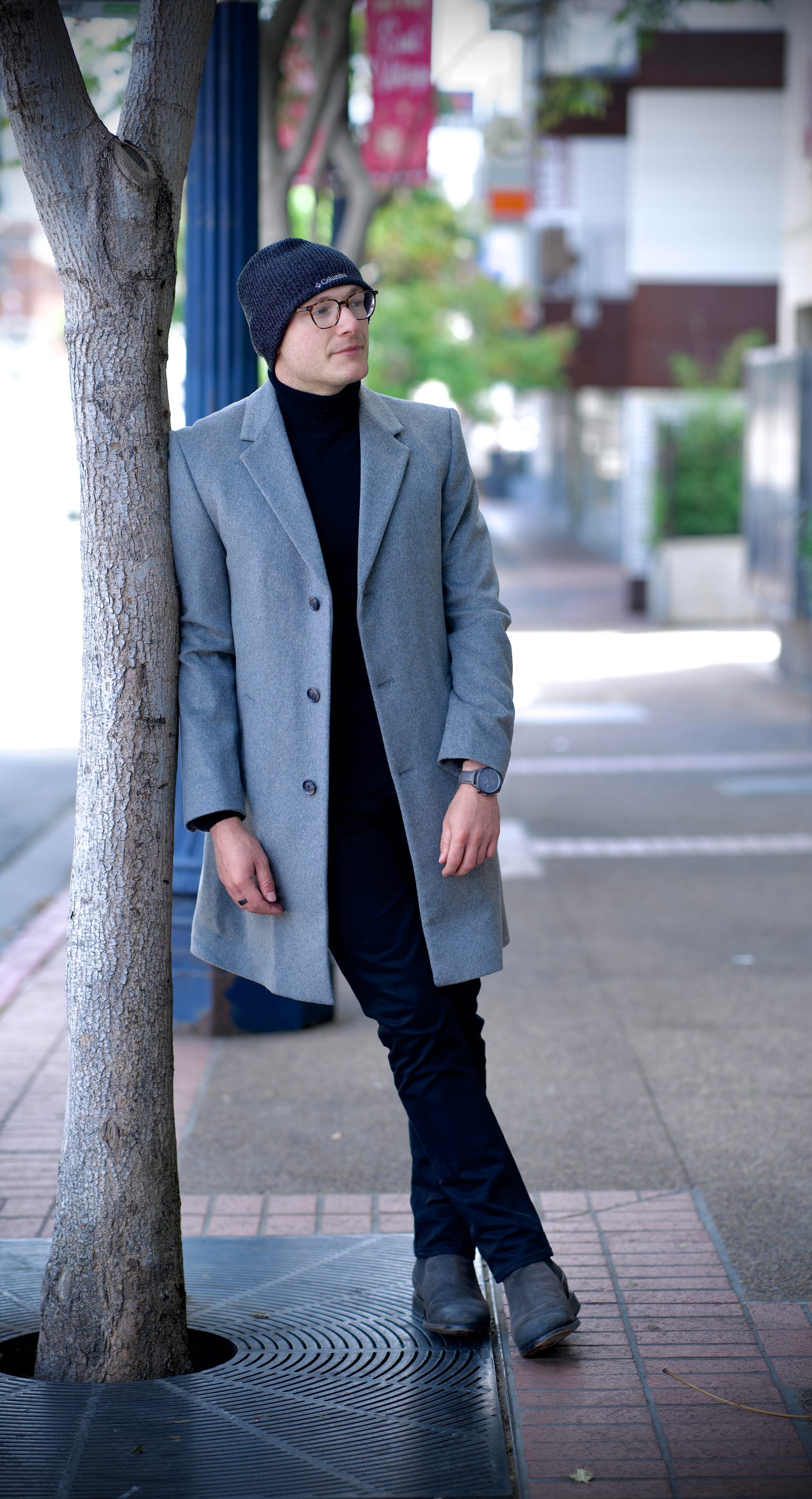 Winter menswear brings an elevated sense of texture, layering, and tone. I believe that the fall and winter months afford men the best opportunities to augment their style, and this article will describe what you can wear this winter to stay cozy, comfortable, and stylish until spring comes around.
1. BOOTS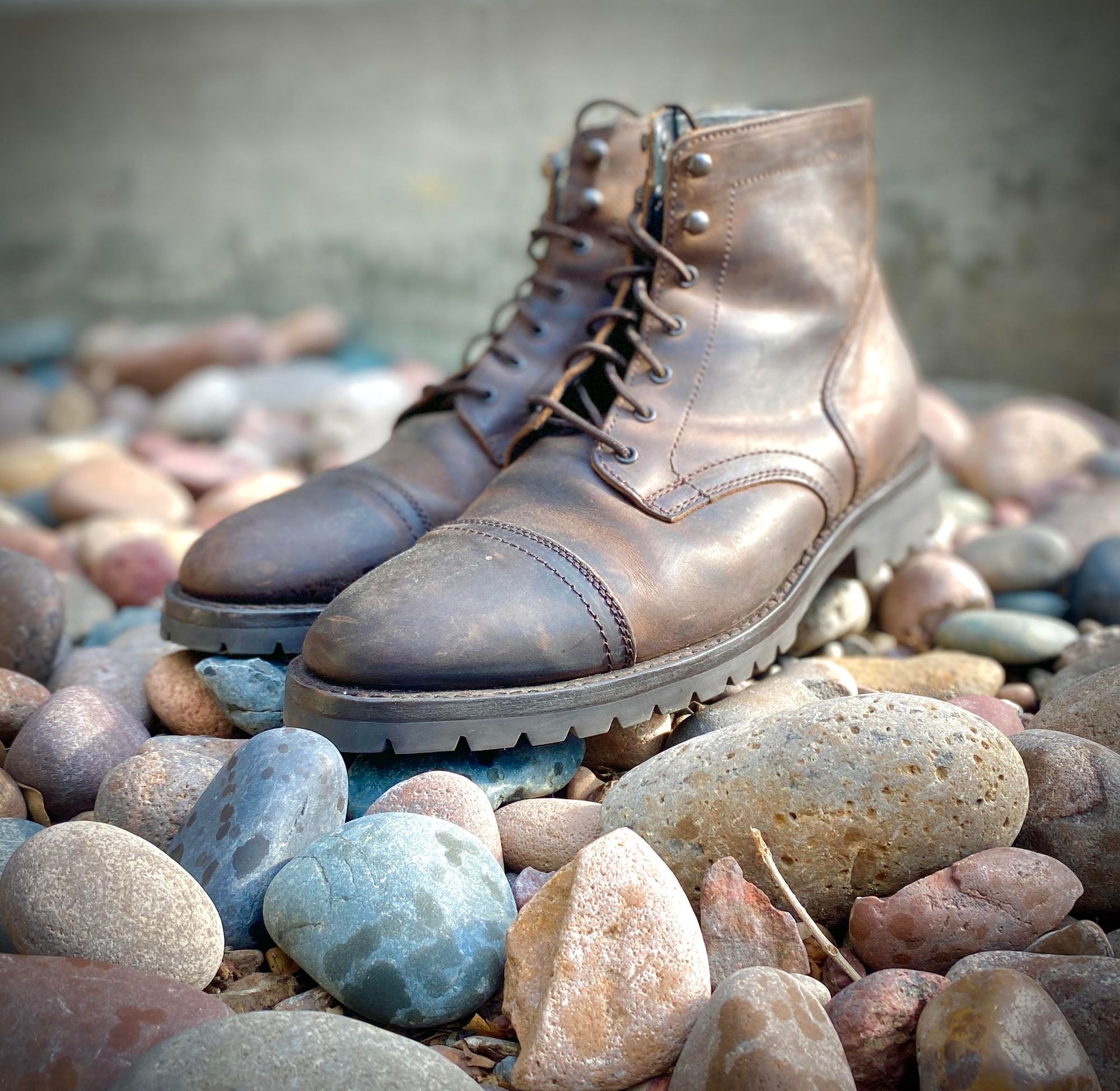 Yes, boots are often as essential during the winter as they are for the fall (perhaps even more so). To keep things simple, everything I mentioned about boots in my fall menswear article for 2022 holds up a few months later; however, I want to reinforce the necessity of investing in a quality pair of boots.
What Makes a Quality Pair of Boots? (Skip if You Don't Care)
When I say quality, I am referring to the method of construction as well as the materials utilized to manufacture the boots. In most cases, your best bet will be a Goodyear Welt construction.
This method was first used in 1869 by Charles Goodyear Jr. and consisted of a strip of leather, rubber, or plastic that ran along the outermost perimeter of a shoe outsole.
This construction method allows for better waterproofing of a pair of boots and more efficient re-soling in the future (if needed) because the welt provides easy removal of the sole from the upper.
Boot connoisseurs often acknowledge these small details, but believe me when I tell you that they matter, not just for functional purposes but also for prolonging the lifespan of your boots. This construction method is one of the best ways to build quality footwear and therefore requires more skill than disposable footwear.
If you're wondering which brand of boots is the best bang for your buck in terms of quality and pricing, check out this article I wrote about Thursday Boot Company and why I think they're the best boots for your money.
2. WOOLEN SOCKS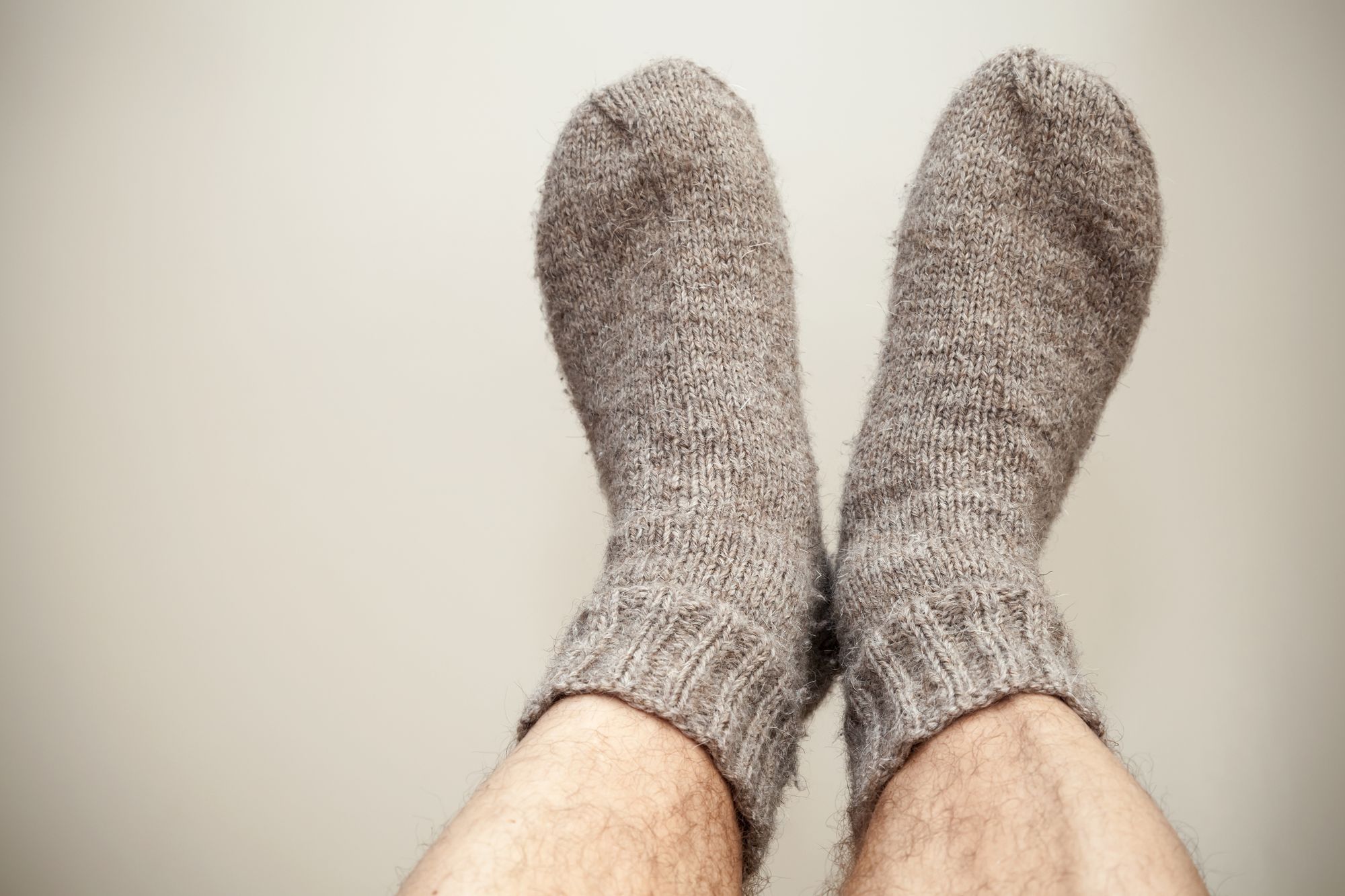 It may seem silly to add this to the list as a standalone entry, but if you're someone who gets a lot of wear from your boots out of necessity, then here is my plug for why woolen socks are often better than cotton socks.
Woolen socks are antibacterial, which means your feet will be better protected against infections and the stench that often precedes them. Additionally, wool traps the heat and keeps it closer to the skin, allowing for better insulation in frigid temperatures. Woolen socks also breathe better than cotton socks, and if you're someone who enjoys hiking, you'll quickly find that wool will allow your feet to stay dryer much longer.
On top of that, woolen socks are just less maintenance overall, thus (in my opinion) the superior all-around option for socks when paired with hardy service or work boots.
3. DARK DENIM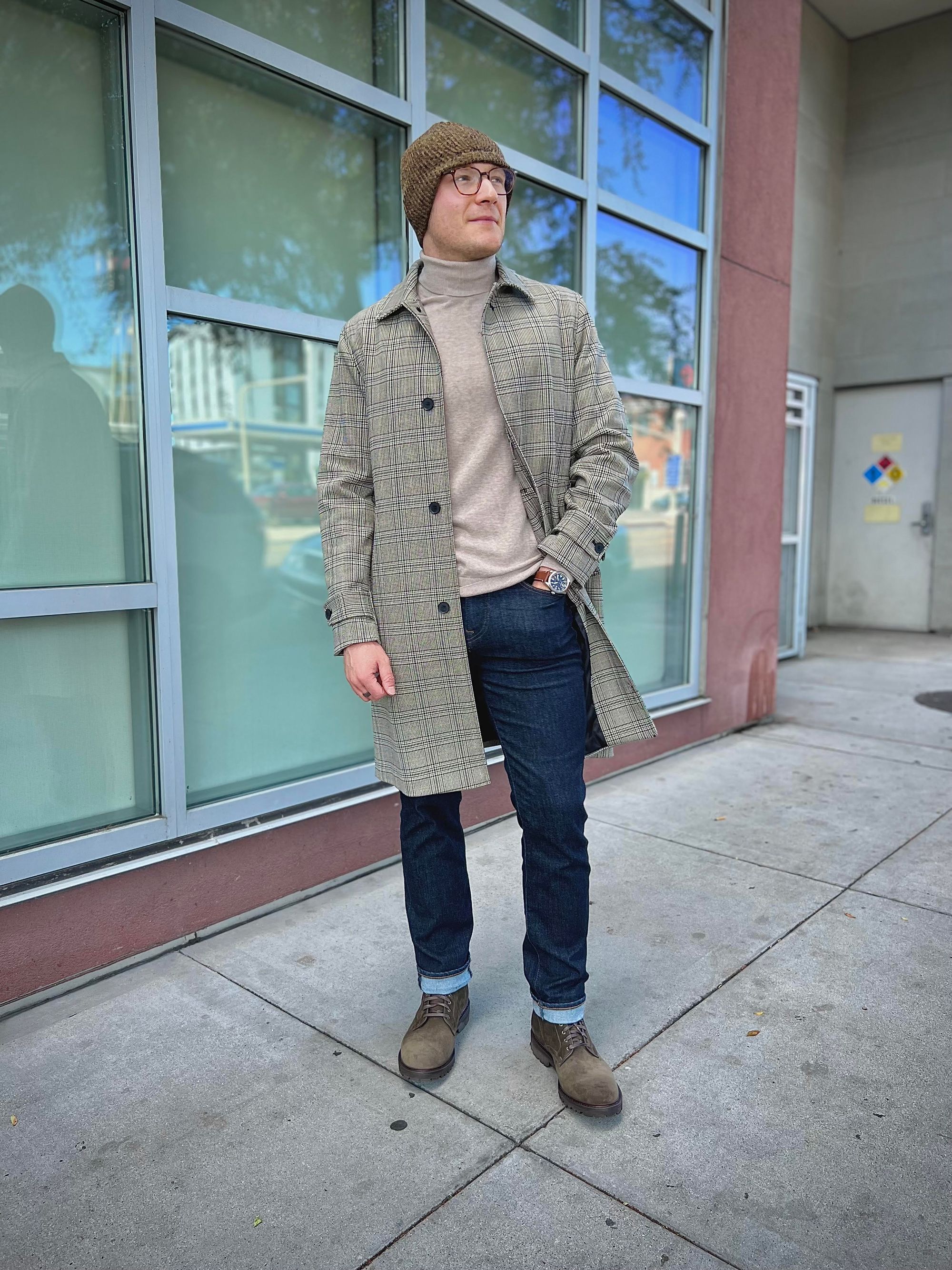 Denim has cemented itself as a workhorse material in the fashion world, and it isn't going anywhere anytime soon. As I had previously professed for the autumn months, darker denim is typically the best and most versatile option for men during the winter because both the texture and tones harmonize well with all of the other entries on this list.
Dark wash indigo denim is always handsome and versatile, especially when paired with various browns, greens, and charcoal tones. Even black denim is surprisingly interchangeable and looks excellent during the colder months.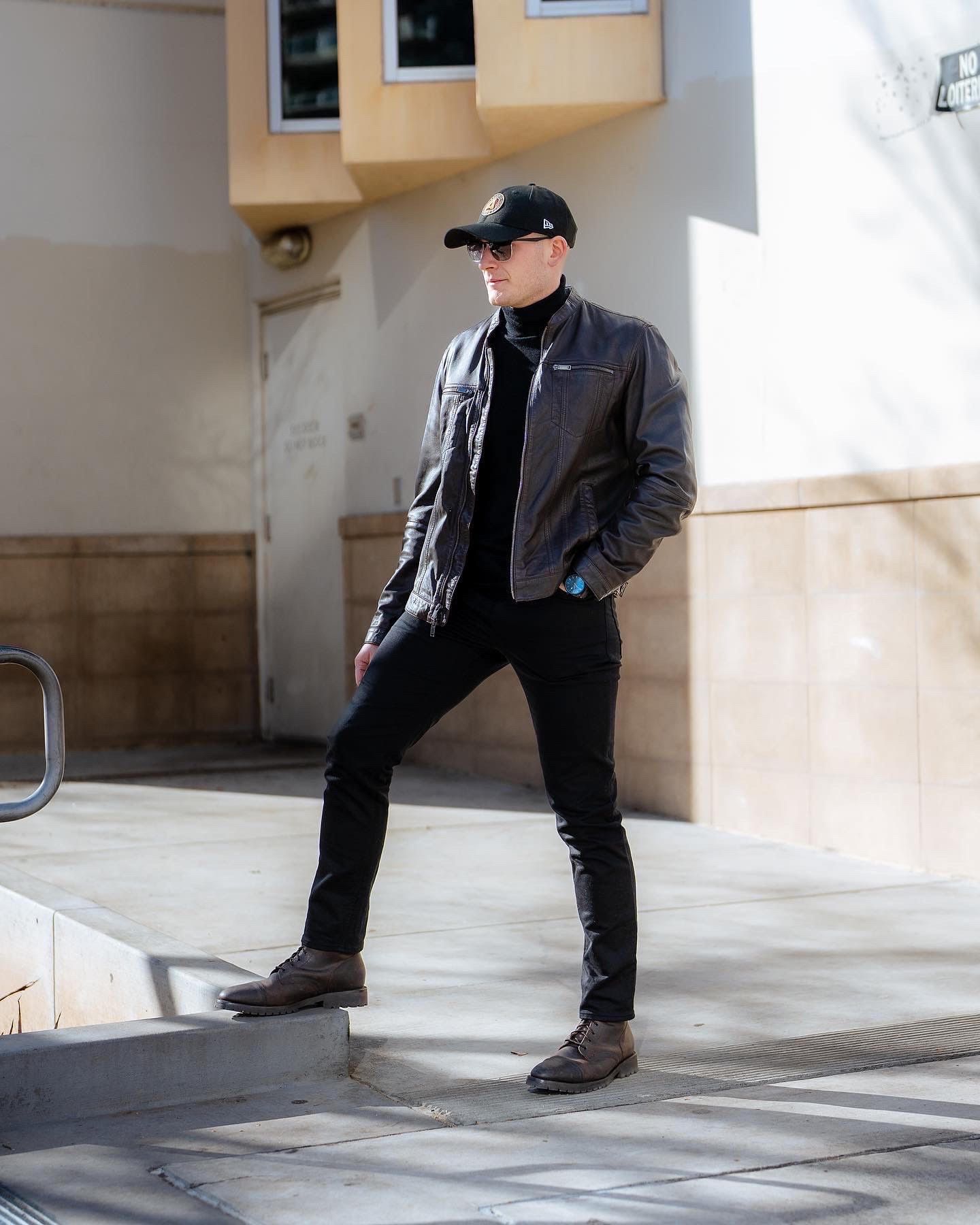 I believe that denim trucker jackets also have a place in the wintertime, despite not affording much extra warmth; however, if you're residing somewhere that doesn't get too cold, then a nice sweater and a classic denim jacket will look excellent, provided it fits you well.
3. DARK-TONED CHINOS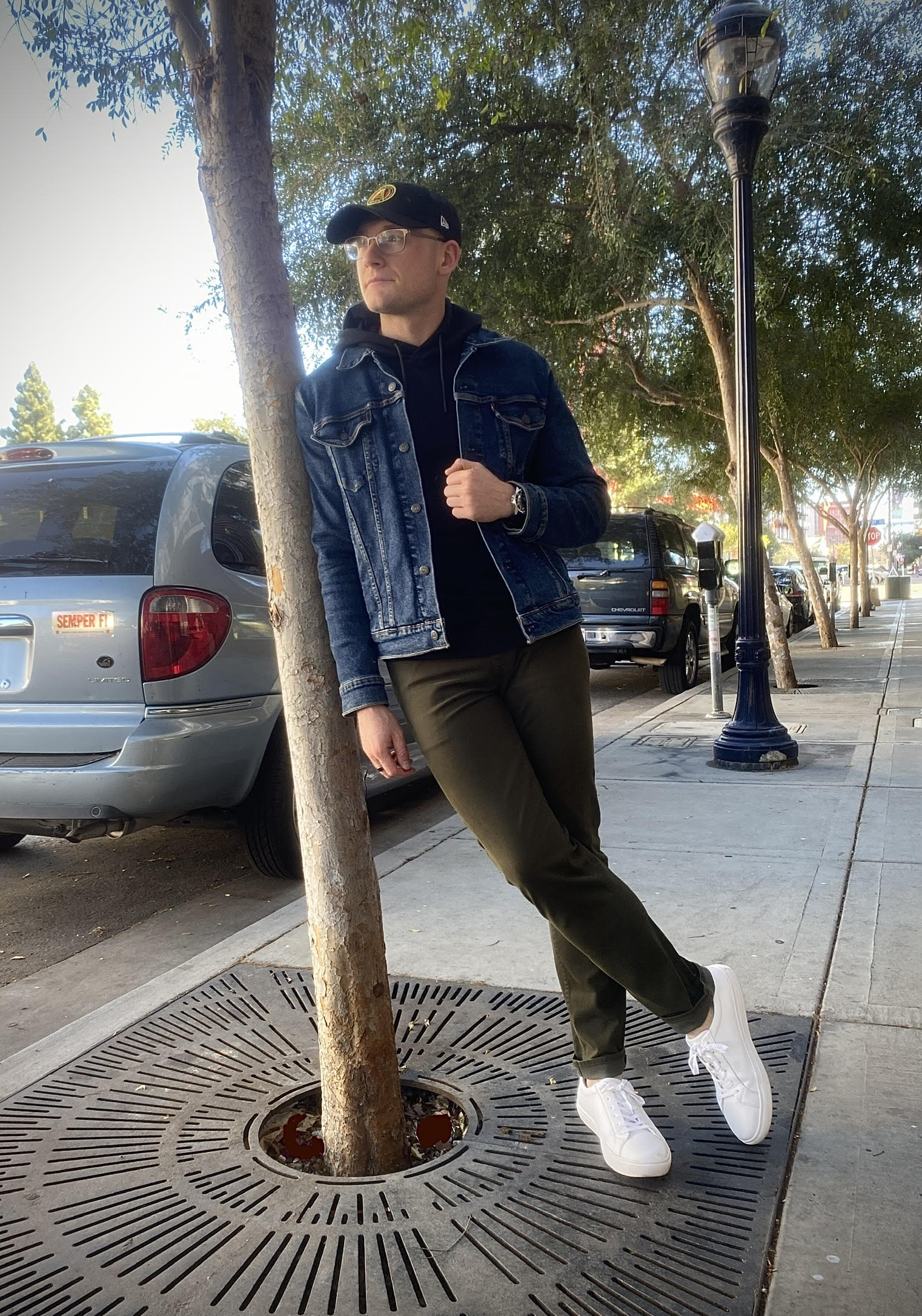 As the most versatile pant option any man can have available in his closet (you can quote me on that), chinos unquestionably belong in a winter wardrobe. The various color options make the latter months unique for chinos: black, burgundy, dark olive, brown, navy, etc. Darker and often earthier chinos fit right in with the colder, often bleaker weather commensurate with the late-year lull.
4. FLANNEL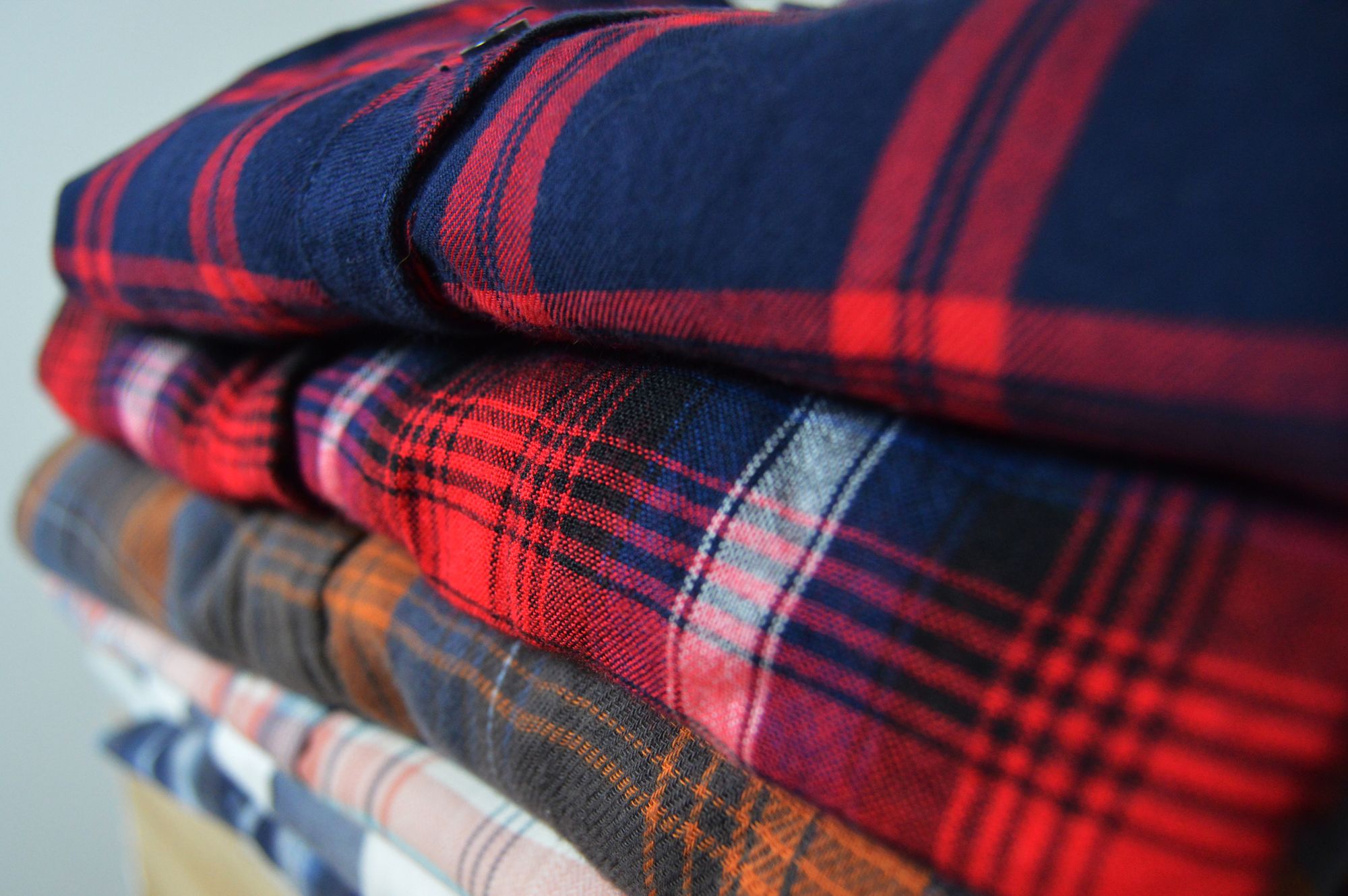 Flannel is a versatile and practical material that has become a staple in menswear for several years. Whether it's flannel shirts, trousers, or even suits, this material provides warmth and a lovely texture that compliments each of the other entries on this list. The softer flannel texture also provides a bit of visual intrigue that adds extra flair to most ensembles.
6. SWEATERS
This entry shouldn't come as much of a surprise. Sweaters are timeless, cozy, and comfortable ways to level up your style for the winter months. Chances are, you already have at least one or a few crew neck sweaters in your closet, but if you're looking to expand your collection, I recommend a few additional variations of sweaters.
Turtlenecks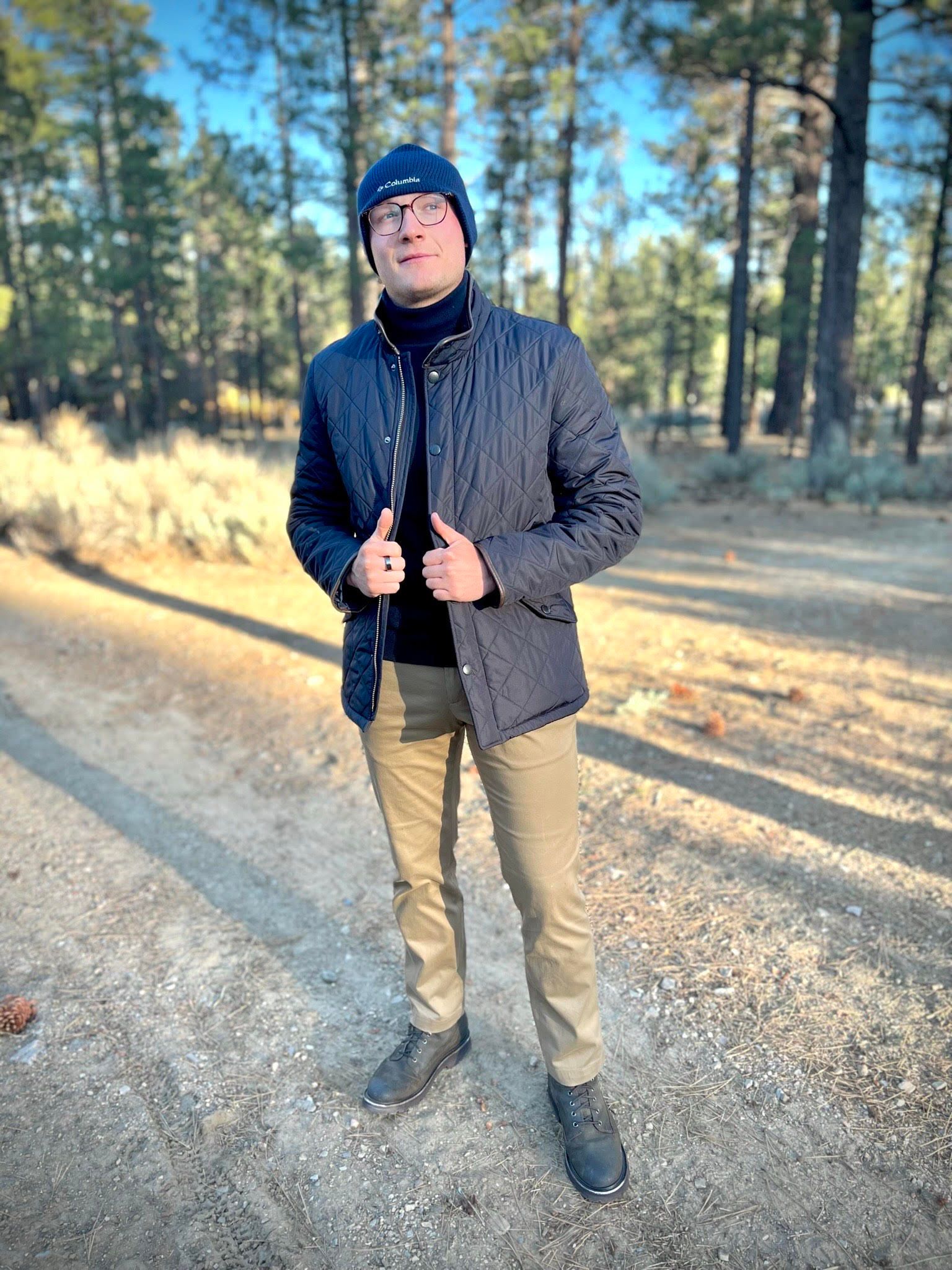 A well-fitting turtleneck is one of the most elegant things any man can wear, provided you make a point to keep in shape.
If staying fit is something you struggle with, then I've got your back; click here to start your minimalist fitness journey and to learn more about creating a plan that works well for you.
Turtlenecks are a great way to quickly elevate a classic two-piece layered look while simultaneously lending the wearer extra warmth. If you don't own a turtleneck, then you can't go wrong with a black, charcoal, or navy blue color to start. You will quickly find that these options can pair well with most items you probably already have in your closet.
Cable-Knit Sweaters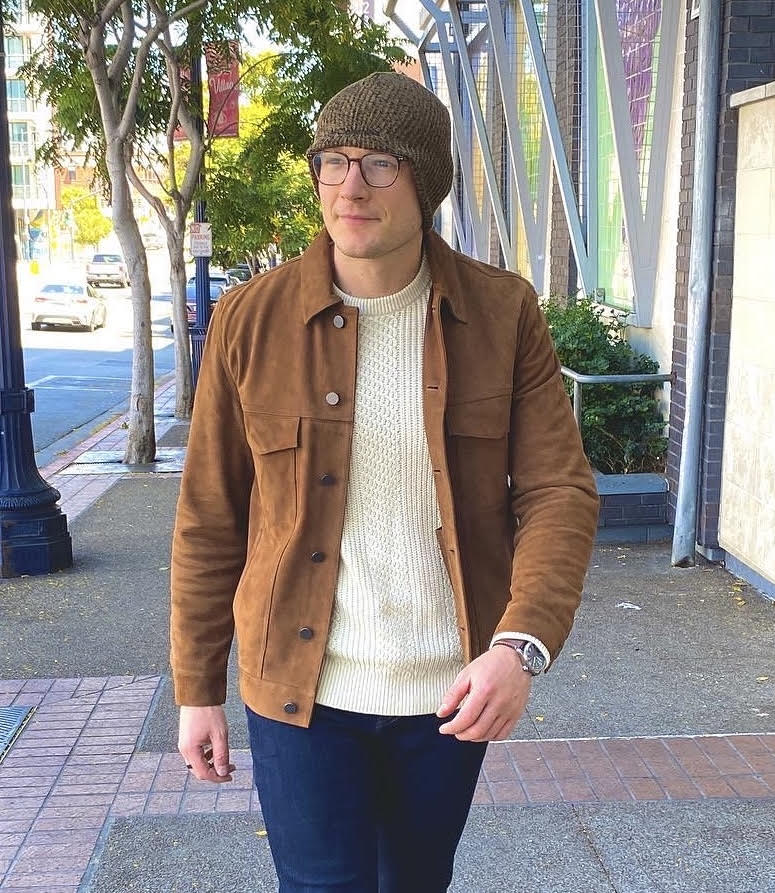 I'll let you in on a little secret, rocking a chunky sweater, often in a cable-knit weave, is a surefire way to take your style game to the next level for winter. There isn't much else that personifies coziness and elegance quite like a cable-knit sweater. When you combine a cable-knit turtleneck sweater with other forms of outerwear, then you'll be even more of a style force to be reckoned with.
V-Neck Sweaters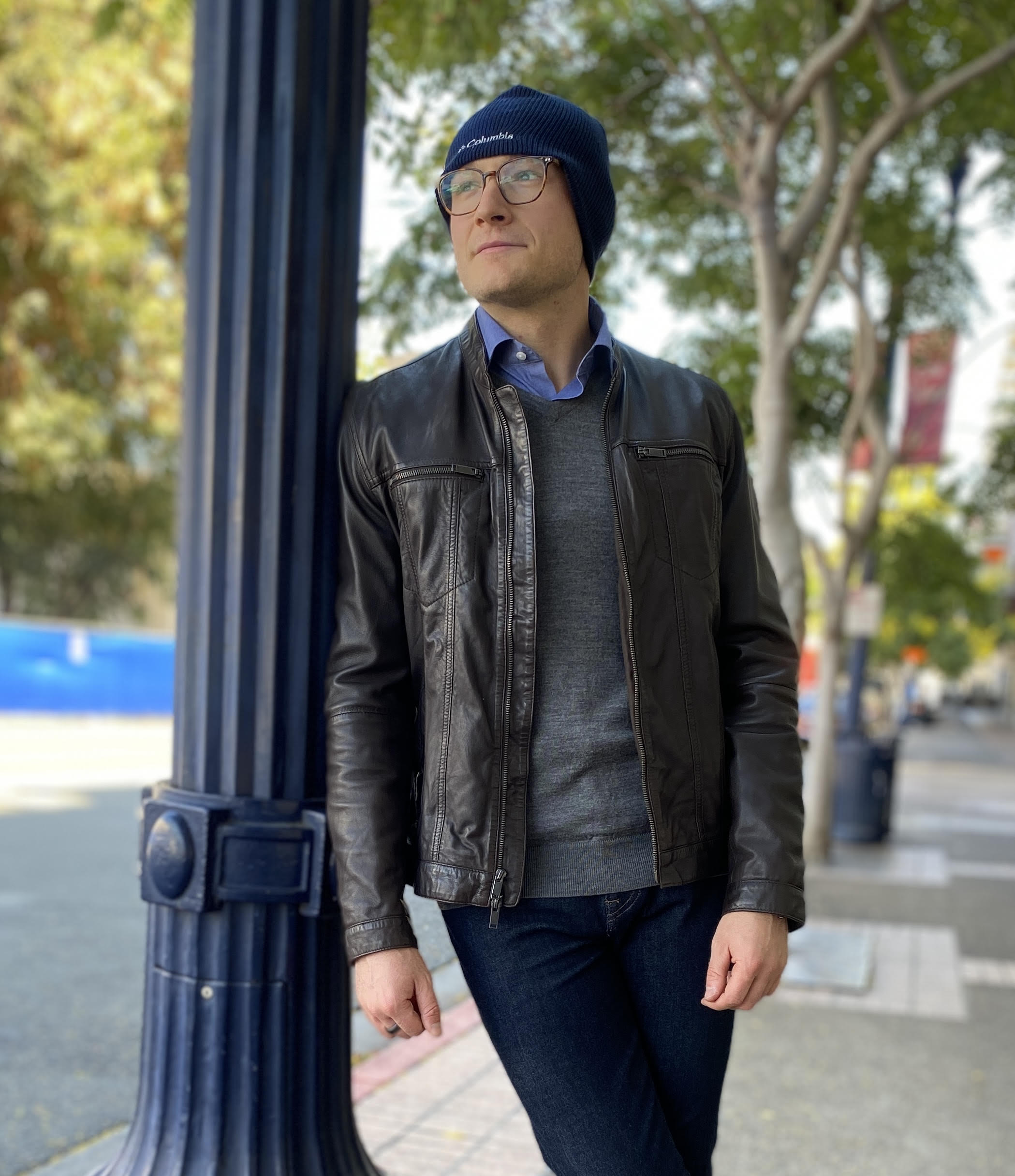 A v-neck sweater is a lot like pairing Steven Spielberg and John Williams together; it just works. Few pieces lend themselves better to layering than v-neck sweaters, and if you've yet to acquire one, I recommend charcoal, gray, or navy blue. Throw on a crisp collared shirt underneath with a classic outerwear piece, and you'll look smart for any occasion.
7. PUFFER JACKETS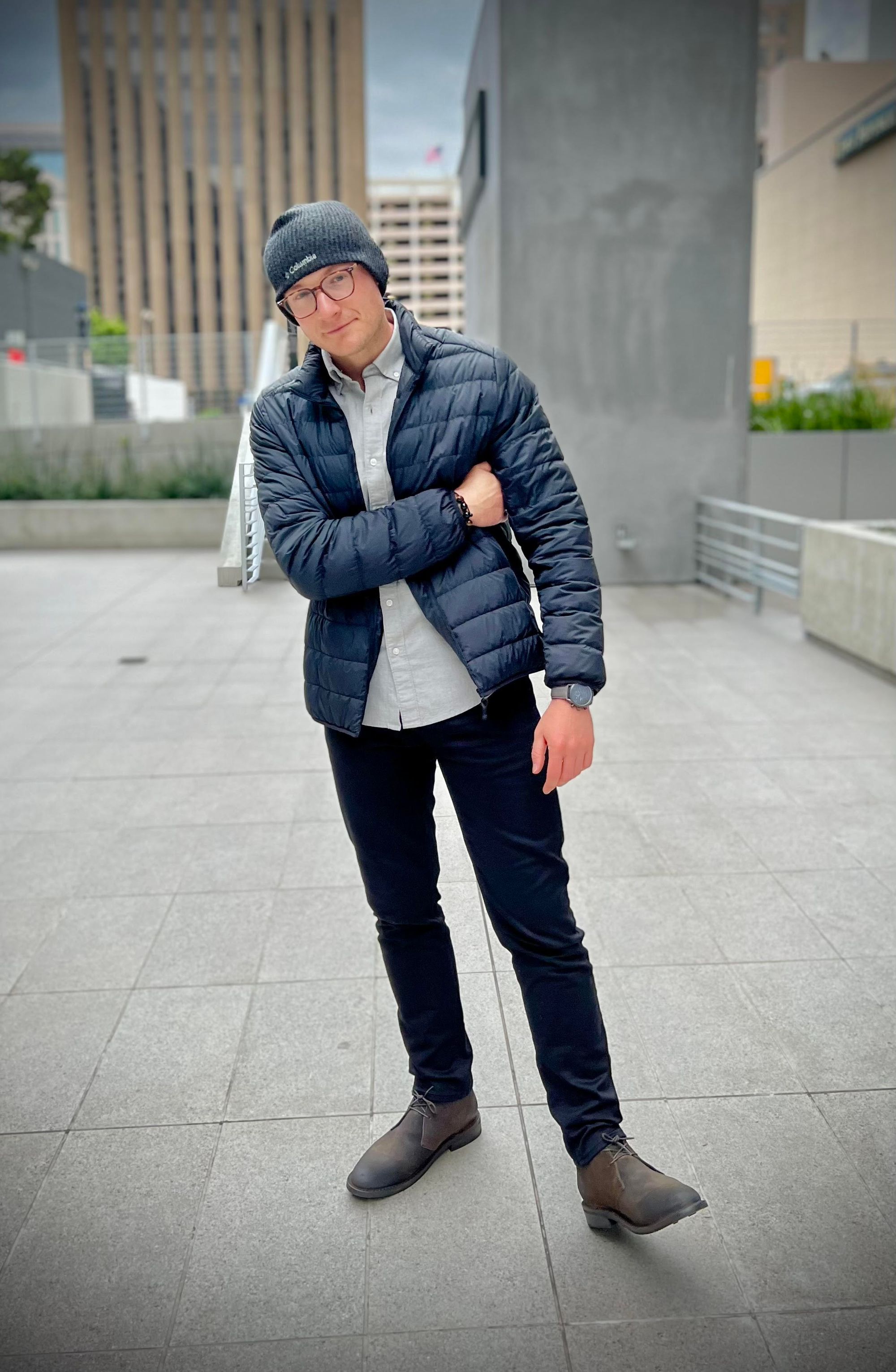 Also known as the "down" jacket, a puffer jacket is an excellent example of doing more with less for the winter. This piece looks particularly dapper when layered with sweaters. Still, you'll find that even with a classic oxford-cloth button-down (OCBD) shirt or standard polo, this piece keeps the wearer warm, insulated, and comfortable. Puffers rarely restrict movement and are incredibly lightweight, requiring little maintenance in the long run.
8. OVERCOATS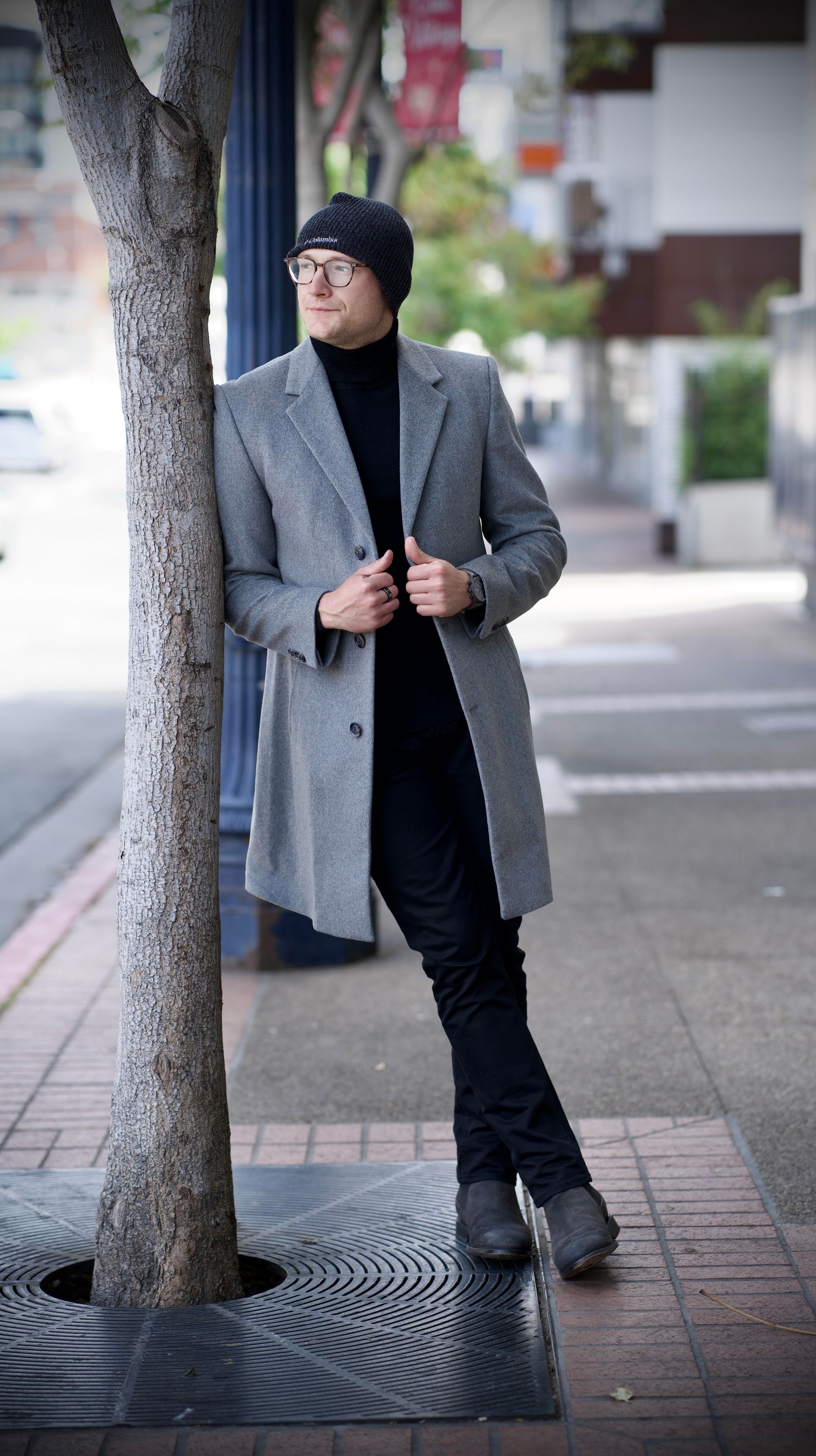 What can I say? Overcoats work so well during the winter, and any man wondering if he can pull one off should stop questioning himself immediately. I can't tell you how many compliments I have received wearing my overcoats when the weather warrants one.
The color options of camel, gray, navy blue, or charcoal are nearly limitless in the combinations they can afford you; however, I would like to warn against purchasing a black overcoat as your first (or even second and third) one because much like suits, black is painfully overrated. Instead, consider opting for a charcoal overcoat, as it goes well with black and many additional colors.
Camel overcoats are exceptionally versatile as well and look brilliant with virtually any darker-toned color.
9. SCARVES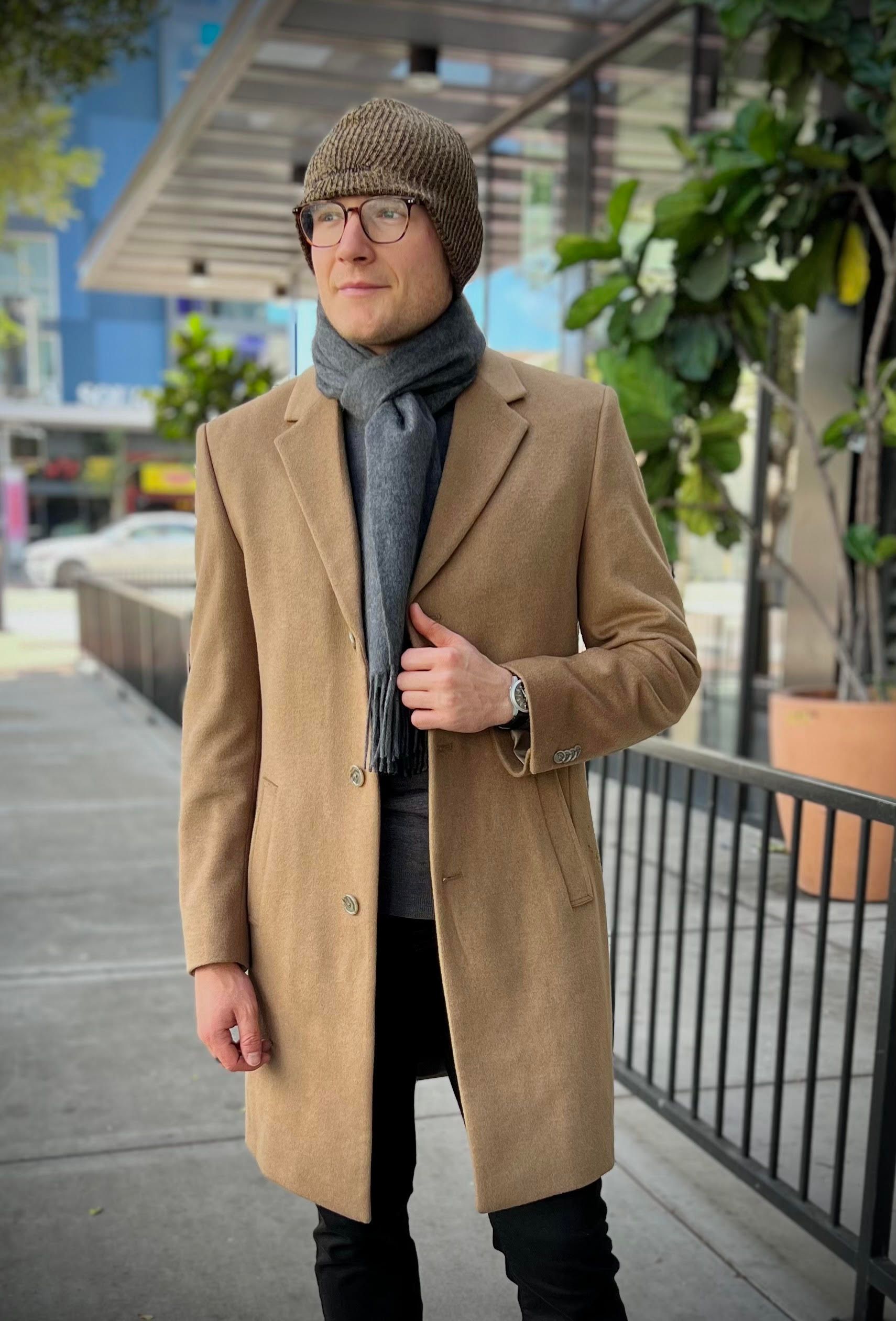 If you think wearing a scarf isn't stylish, think again! When the weather is cold, wearing a scarf lends you more warmth and can quickly elevate your layered look considerably. When acquiring your first scarf, I recommend keeping things simple. Any neutral-colored scarf in a solid pattern (such as gray or charcoal) will look excellent with any garments you choose to layer underneath.
Even when it isn't essential to wear a scarf, but the weather still merits one, using it as a style affectation will undoubtedly help you stand out. Just remember to always dress for the occasion!
10. GLOVES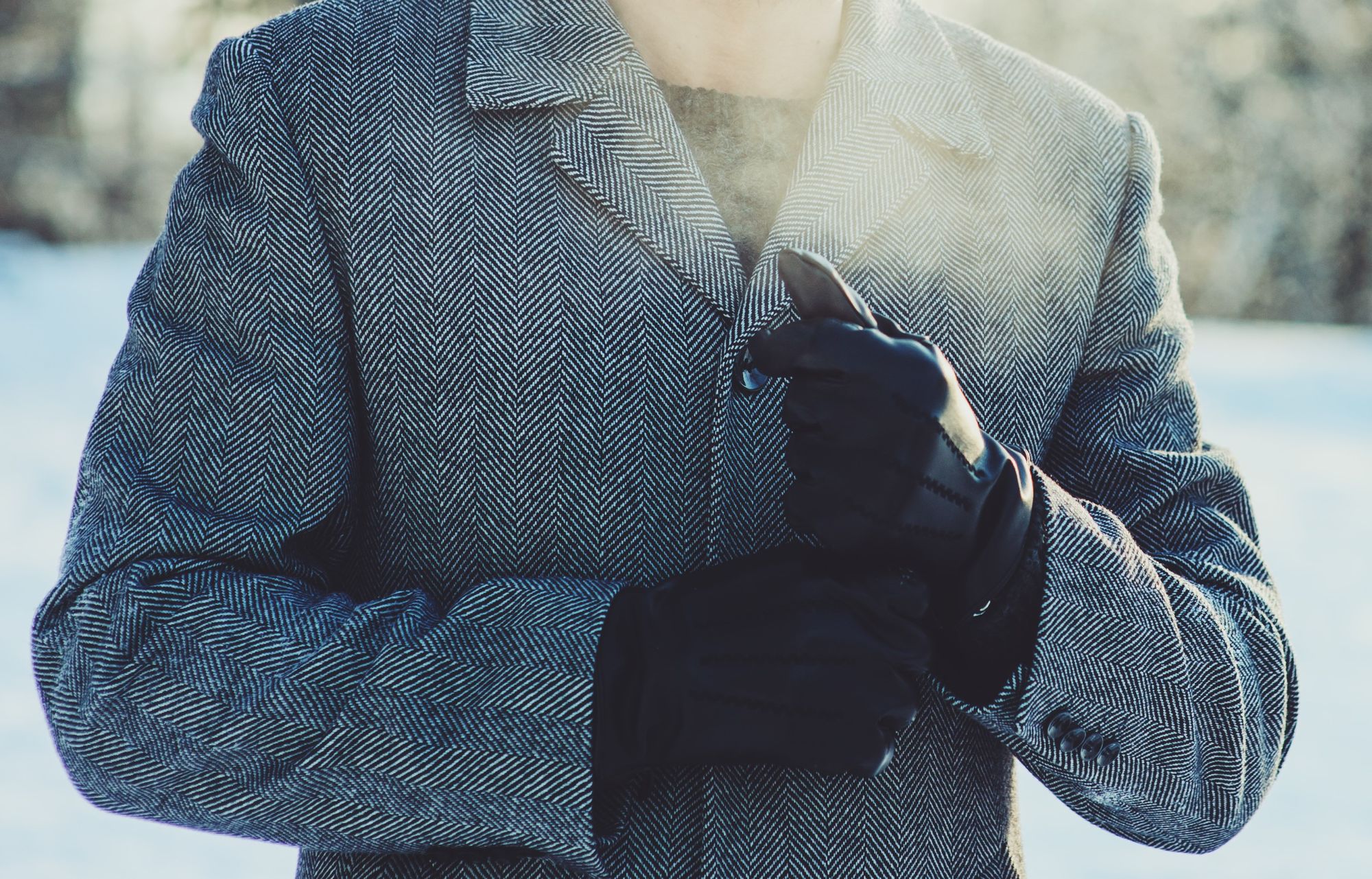 Often reserved for the coldest climates, gloves are more practical than anything, but for any modern gentleman, a well-crafted pair of knit or even leather gloves can do wonders to bring your look together. Gloves can make you look much more sophisticated, especially when combined with darker, monochromatic ensembles.
11. BEANIES (A.K.A. WATCH CAPS)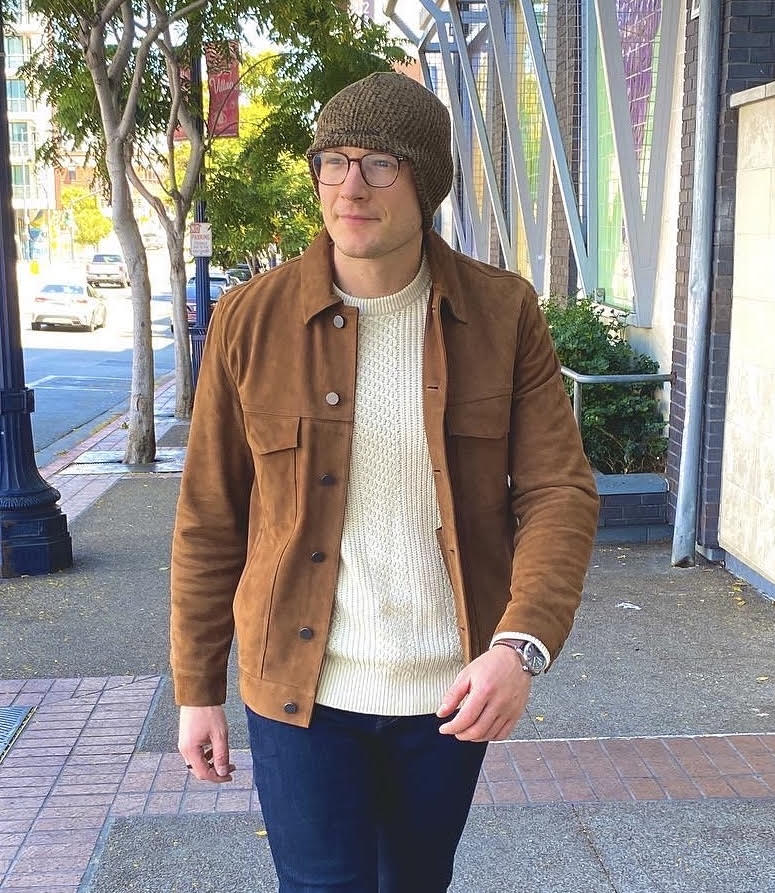 Beanies for civilians and watch caps for my military friends. Regardless of what you choose to call them, they are often necessary for the winter months (depending on where you live, of course). I recommend snagging a few of these in various colors so that you're covered for any and every situation or outfit combination. Great options for starting are charcoal, brown, navy blue, dark green, and burgundy.
WHAT ABOUT SNEAKERS?
Can sneakers work in the winter? Absolutely. If you're someone who lives in a place like Southern California, where it never snows along the coast and rarely ever rains (and thus the necessity for boots is pretty low), you can swap them out for a pair of sneakers and rest well in knowing that you'll still look great.