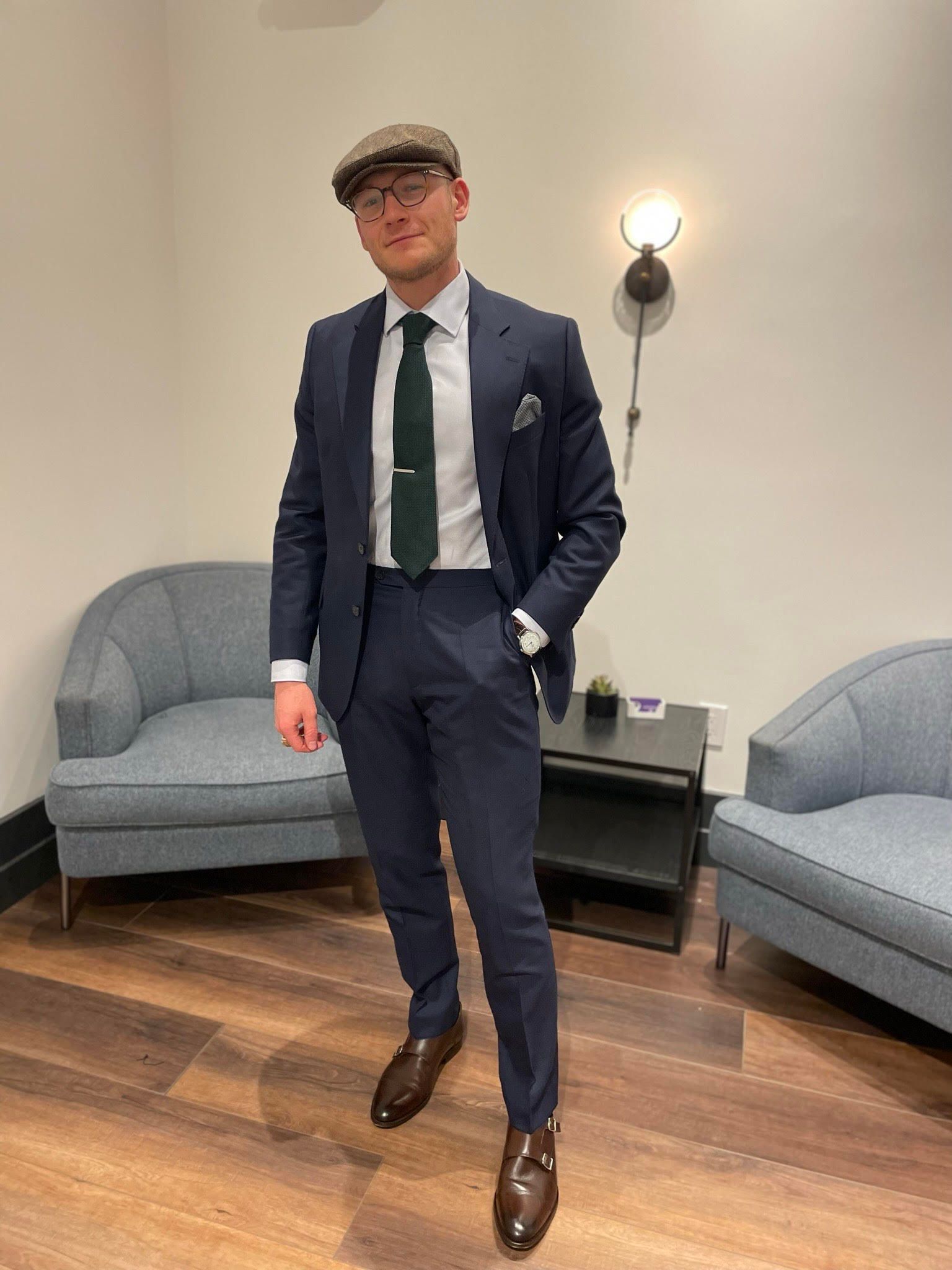 The quintessential navy sharkskin suit is as versatile as it gets. In my opinion, this is the first suit every man should own in his closet. There is so much you can do with it, with numerous possibilities.
Here, I have a standard made-to-measure suit from Oliver Wicks that fits me near-perfectly. I say "near" because this is not a genuinely bespoke suit and was not constructed from the ground up for me. It is a fine-fitting suit that achieves precisely what I wanted. If you are noticing the absence of belt loops, that is because I opted for side adjusters when having this suit made. A belt should be an accessory and not a necessity, after all.
The khaki newsboy cap has a subtle herringbone pattern which adds some nice texture to the overall look and looks particularly good with the suit's fabric. The tie is an emerald green grenadine silk tie with excellent texturing. On the feet, I opted for a nice pair of full-grain double monks in a rich brown color to differentiate myself from the other male guests at the wedding where I showcased this look.
What I'm Wearing
Budgetary Option