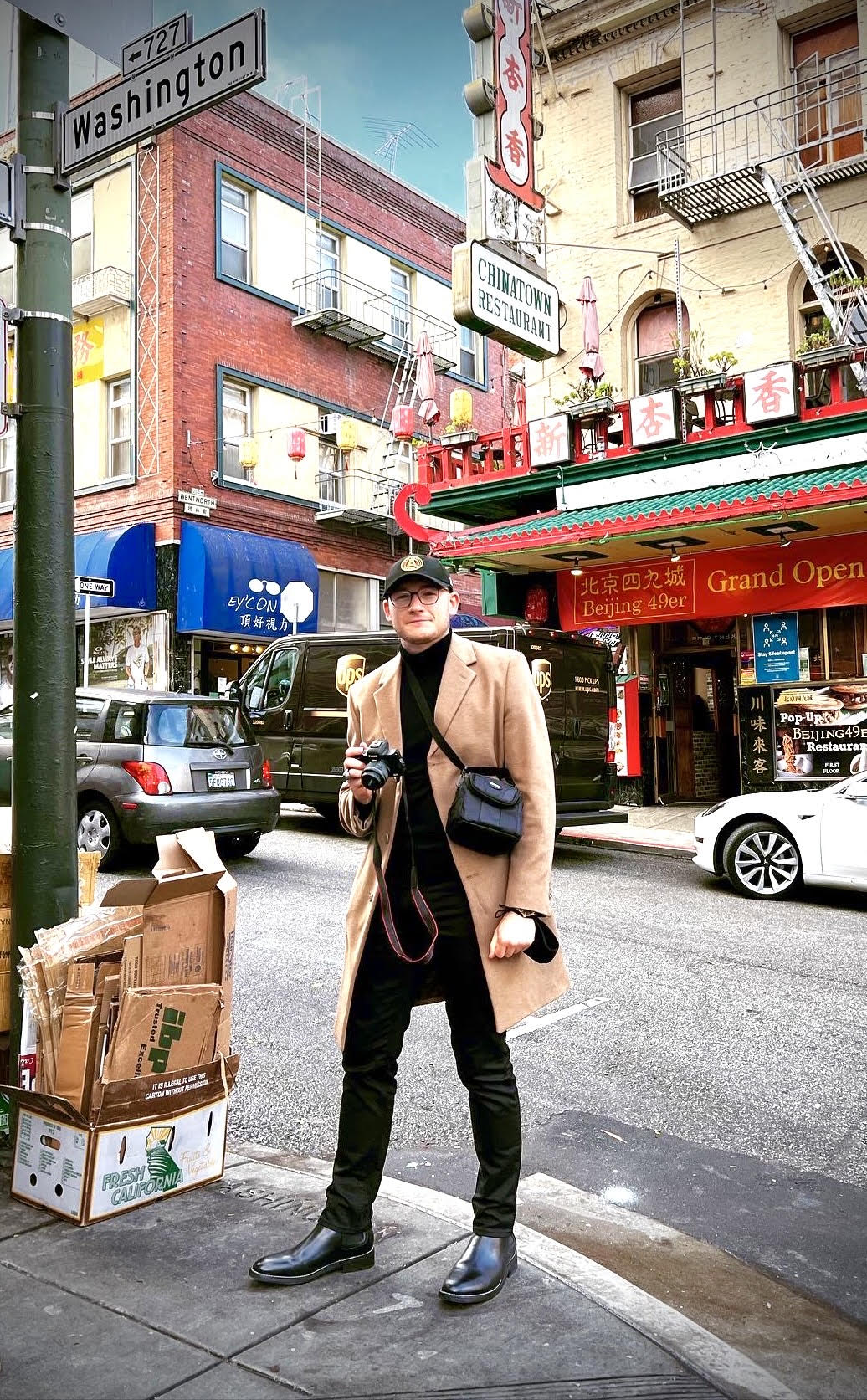 This look oozes style. Camel and black are handsome when paired together, no matter the occasion. Whether you're going on a date with that special someone or you're like me in this picture and exploring the streets of Chinatown in San Francisco, a look like this will make you look and feel more confident wearing it. So long as the fit is nailed, your tan and black colors work exceptionally well for you.  
Adding a ballcap that tastefully matches the outfit's palette makes this a more rebellious fit (just be sure to pay attention to the occasion you're dressing for).
If you're on a date, I recommend a flat or watch cap to go with this fit, similar to my other outfit, "The Pennyworth." But if you're out and about and want to look dapper, a nice ballcap that suits your style and matches the color scheme will look excellent.
What I'm Wearing
Budgetary Option