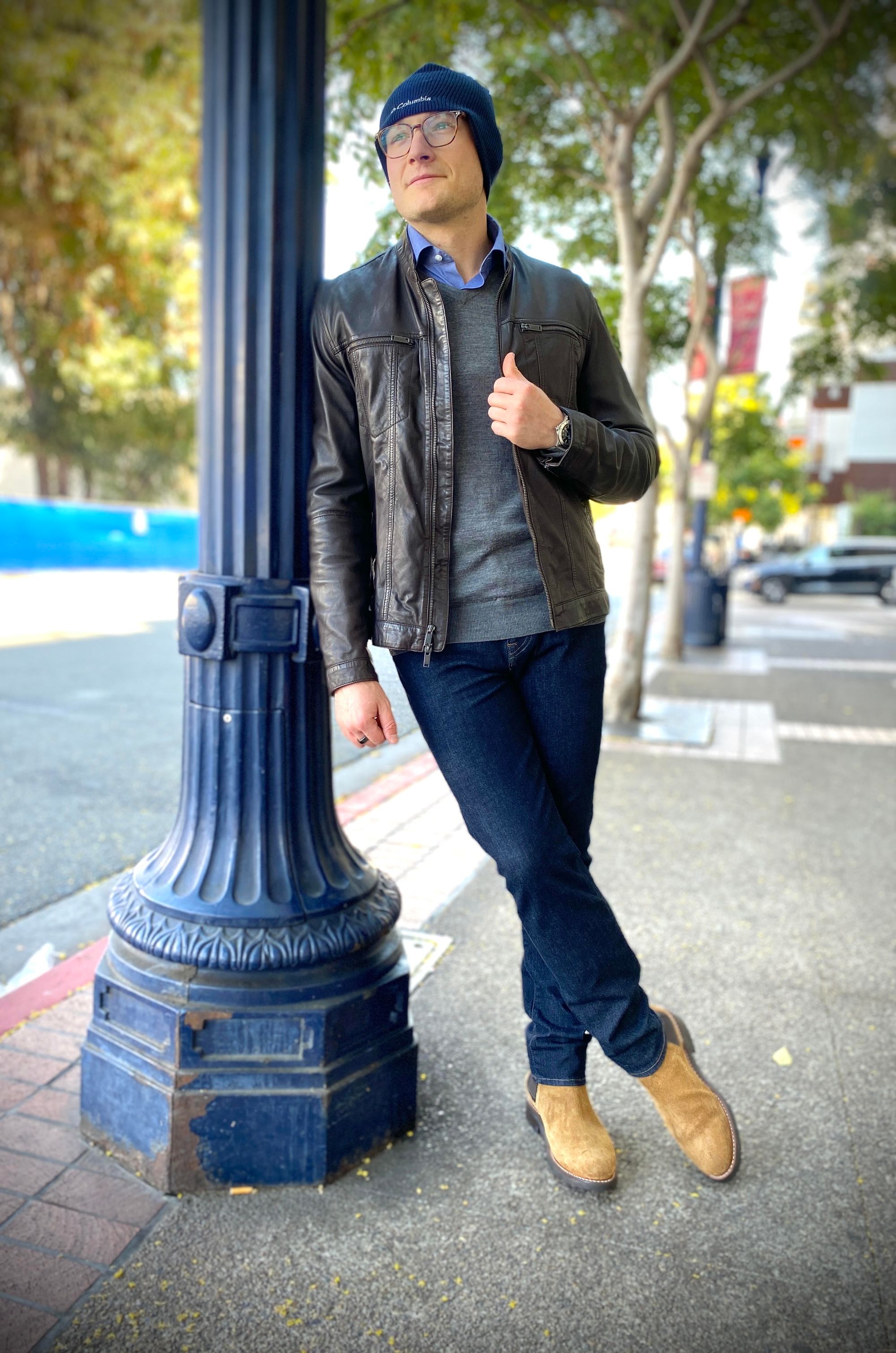 When it comes to layering outfits for the colder months, three layers are perfect. This outfit relies heavily on neutral, earthy colors. Brown, gray, and blue go great together (especially in darker tones).
The first layer for this ensemble is a denim dress shirt; a man can get incredible mileage out of this particular piece. In this look, the denim dress shirt is used in a highly casual way. The second layer is a v-neck merino sweater. Gray works well to fill in the gaps for most outfit combinations, and this instance is certainly no exception. The outermost piece is a classic leather bomber, soft, supple, and not overdone.
When layering any outfits, a good rule is to start with the thinner fabrics underneath and leave the thicker materials for the outermost layers.
What I'm Wearing
Budgetary Option
Watch Cap: [same as above]
Denim Dress Shirt: [same as above]
Merino V-Neck Sweater: [same as above]
Leather Jacket: The Jacket Maker
Jeans: H&M
Timepiece: Casio Duro
Boots: [same as above]