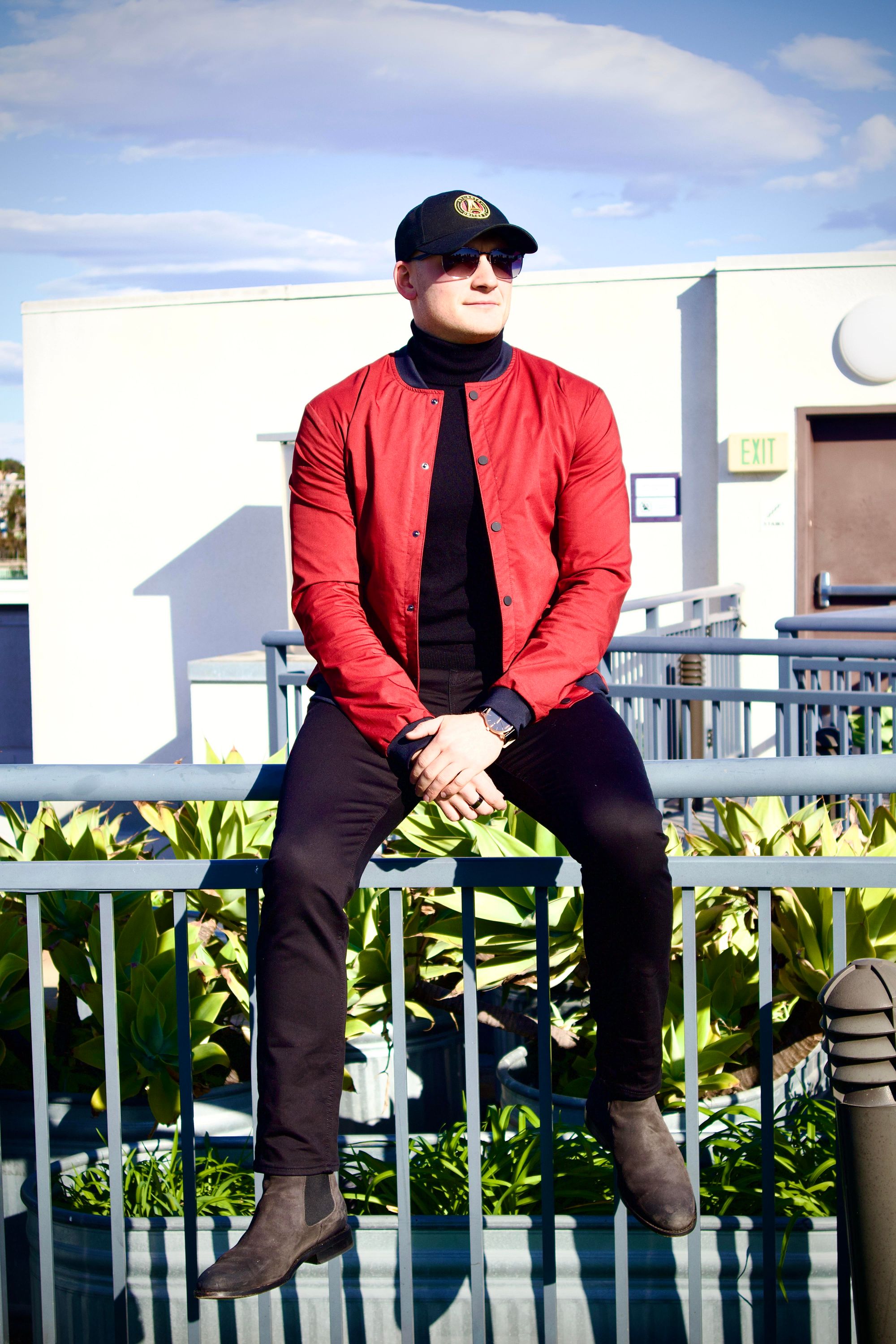 Red isn't usually my color because of my cool skin undertone (hence the blue in most of my outfits). But although nailing colors are a part of my 6 rules for style, you shouldn't always take that particular rule as gospel. Here is one such example.
This mostly monochromatic look is elegant and chic, but adding the brick red bomber jacket steps it up. I wear this outfit reasonably often during the Fall, especially when I go out with friends. I get a lot of compliments, and it's not so much due to the outfit (although it is undoubtedly a factor) as it is the level of visible confidence I showcase when wearing it.
You see, just because a color is "technically" not one that jives with your skin's undertone, if you find something that works with your style, fits you very well, and you FEEL good wearing it, you will always look your best. People notice this type of thing, and the important lesson here is that following the rules isn't as important as knowing when to break them.
What I'm Wearing
Budgetary Option