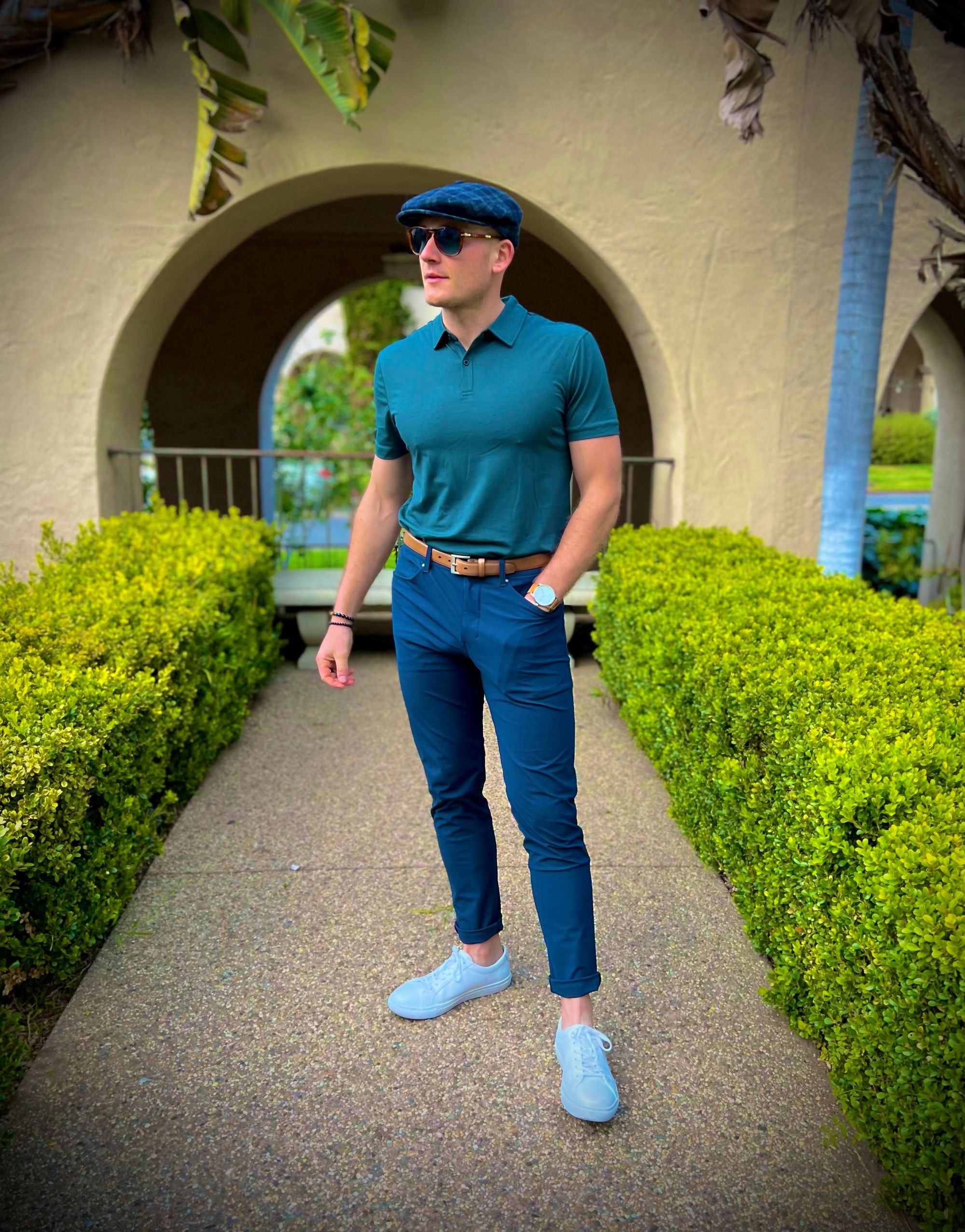 Similar to our "Casual Driver" look, but this time, the devil is in the details. The apparent statement piece is the flat patterned cap. Usually, I wouldn't recommend something like this as I am wearing this in the Springtime and would even consider this look for the Summer.
In breaking with what is traditional, I will say that if you live in a rural area with great weather and vibrant colors, a look like this will be welcomed. It's also important to note that not everyone can pull something like this off. I'm bald, and that works to my advantage here. The palette of my outfit also works well. While I'm not "matching my leathers," I have stuck to solid white sneakers, free of any branding or additional colors, as well as smartly paired my timepiece appropriately; that is to say, a tan strap to match my belt with a white face to match my footwear.
This outfit ONLY works because I use my strengths to my advantage, the clothes fit perfectly (flattering the contours of my body), and the choice in colors is intentional.  
What I'm Wearing
Budgetary Option