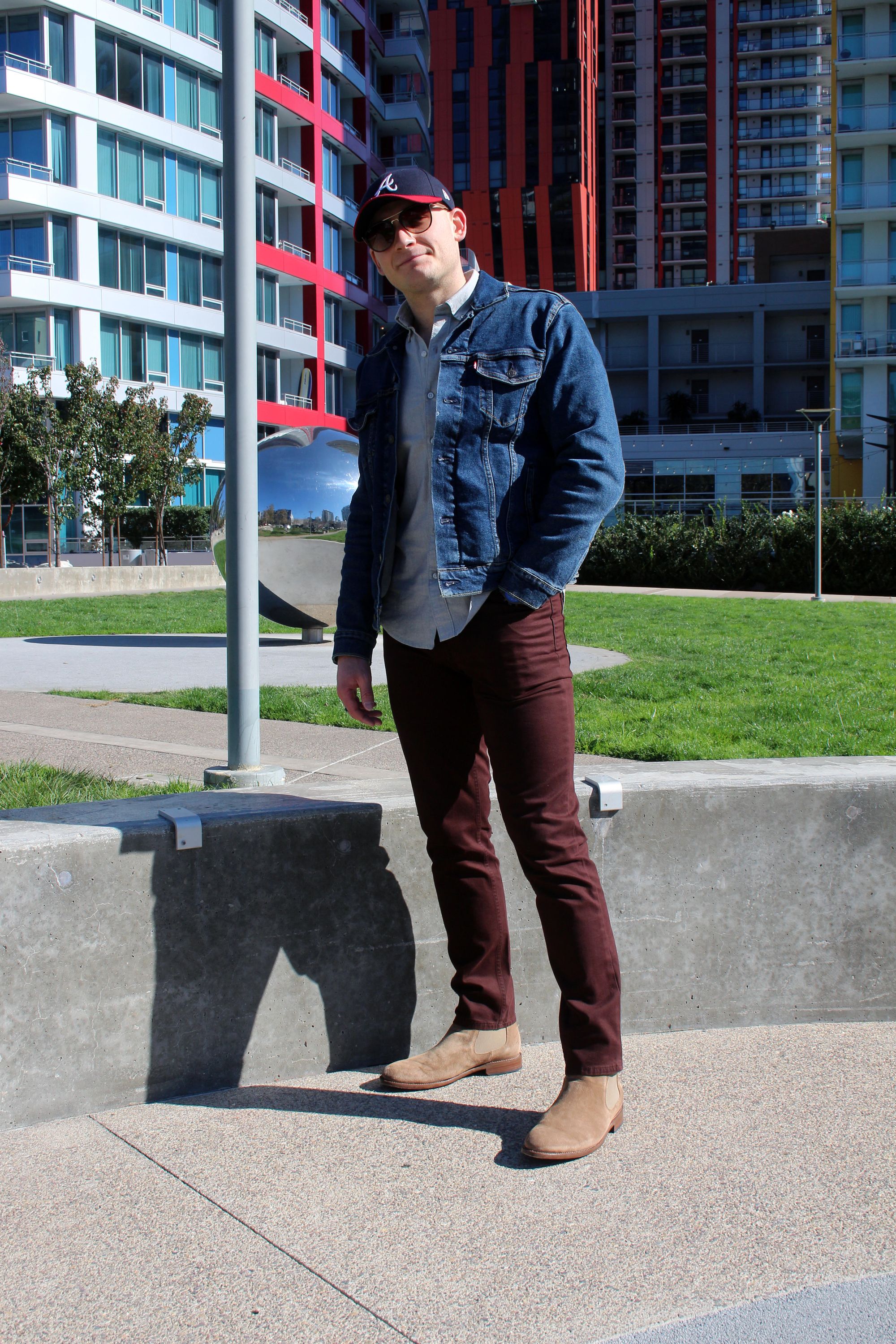 This look is special to me for a number of reasons, the first being that, yes, I am from Atlanta (born and raised). Aside from that fact, however, what I love about this outfit is the intentional decisions that needed to be made in order to make it all work. It isn't easy pairing red, gray, and blue together, but lean on what works and learn HOW to go about pairing colors together, and the results can be both unique and exciting.
It starts with a blue, classic Levi's denim trucker jacket. I love blue and I look pretty good in it. A slim-fitting oxford dress shirt is worn underneath and I chose gray because it doesn't contractor"pop" as much as white would. The burgundy chinos are brighter in the sun and earthier under dimmer lighting. This is definitely a Fall outfit, and burgundy is such a handsome color in the Fall season, so it looks quite excellent.
The Braves hat isn't necessary, but it works, here. And I'm a sucker for a good pair of tan Chelsea boots, which subtly tie this ensemble together; and when I'm home, I rock this fit out in my old stomping ground.  
What I'm Wearing
Budgetary Option