One of the most confusing and even aggravating subjects in menswear is the difference between suit jackets, blazers, and sport jackets (a.k.a. sport coats). In many cases, blazers and sports jackets are often conflated despite their technical differences. What's equally daunting is that many fashion-forward brands have marketed their products in such a way to confuse their customers, which certainly doesn't help, either.
Despite this subject's pretentious nature, it is essential to understand the differences between these classic menswear pieces because they become more or less appropriate depending on what you need to dress for (or spend your money on). By the end of this post, you will not only understand the critical differences between these three pieces but also know when and how best to wear them as well as some common mistakes to avoid.
THE SUIT JACKET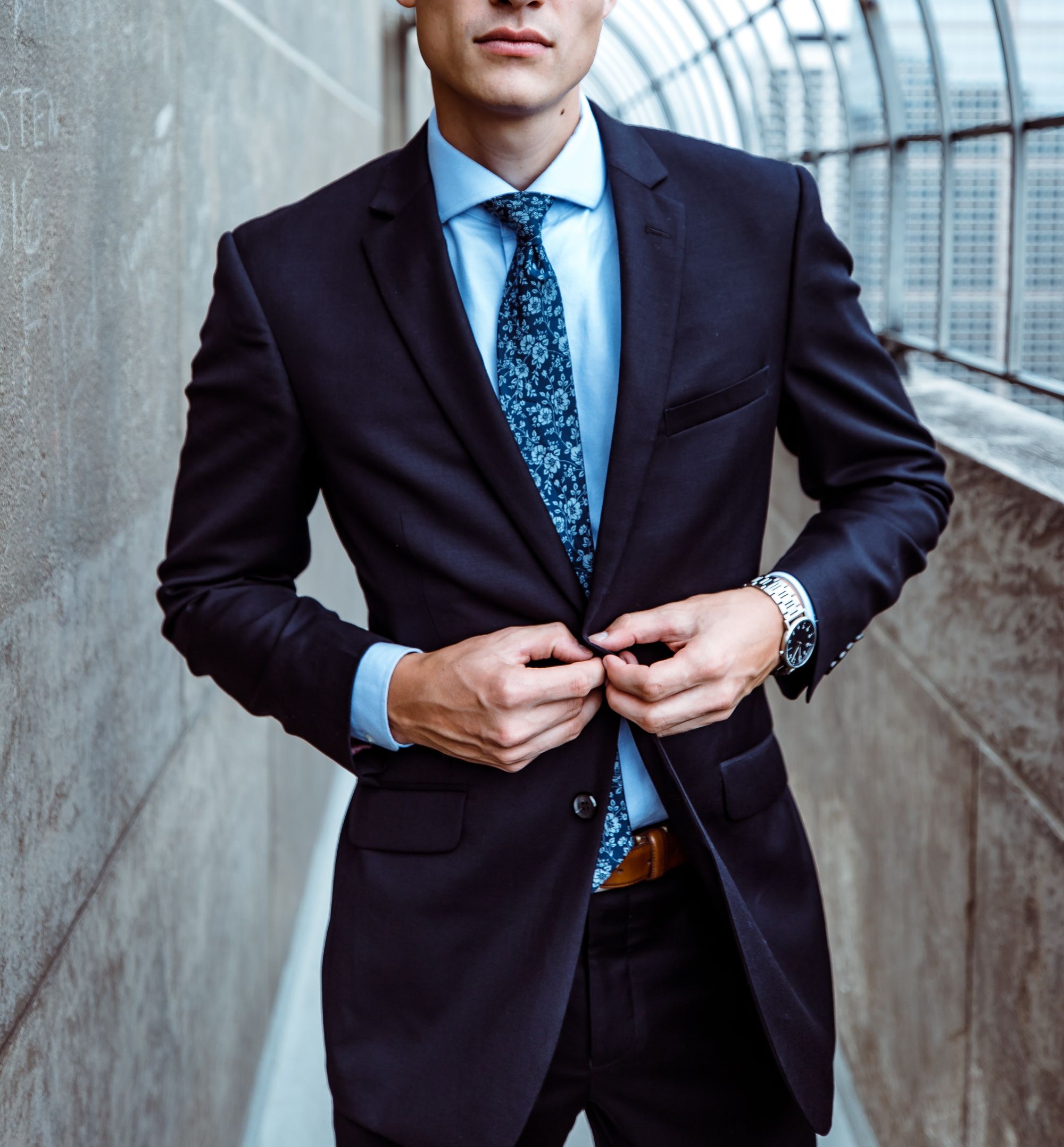 Definition
Kicking things off with the most formal of the three, we have the suit jacket. A suit is formally defined as a garment that is comprised of a jacket and a pair of trousers, both of which match one another in fabric, pattern, and color. Simply put, both items are constructed from the same materials.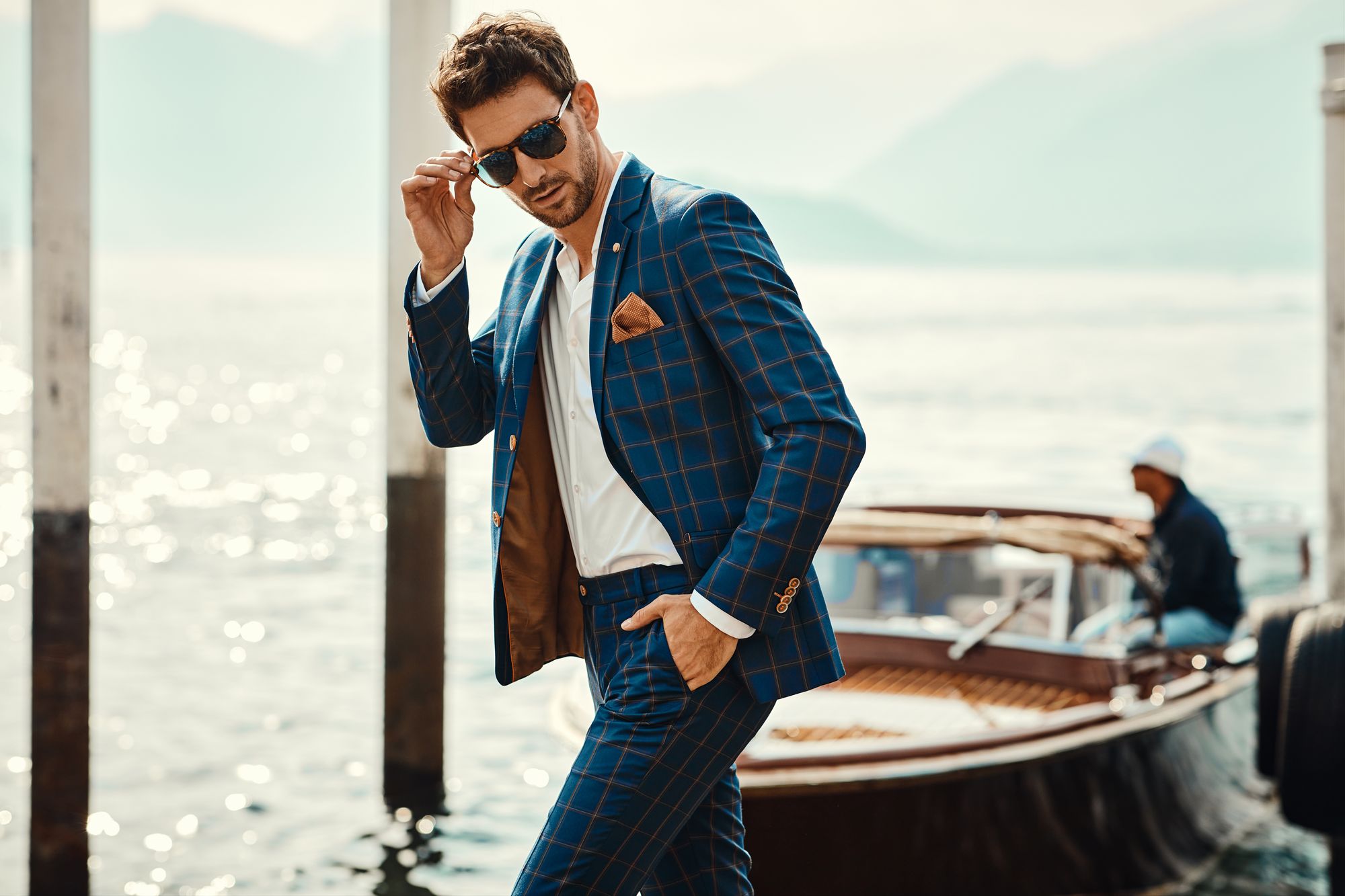 Materials
Men's suits can be made of all sorts of materials; however, most suits are made from worsted wool, lighter, stronger, finely woven wool that often gives off a kind of "sheen" to the material. Also, suits are more structured in that they often come with full or half canvased lining and some padding on the shoulder, adding to the overall formality.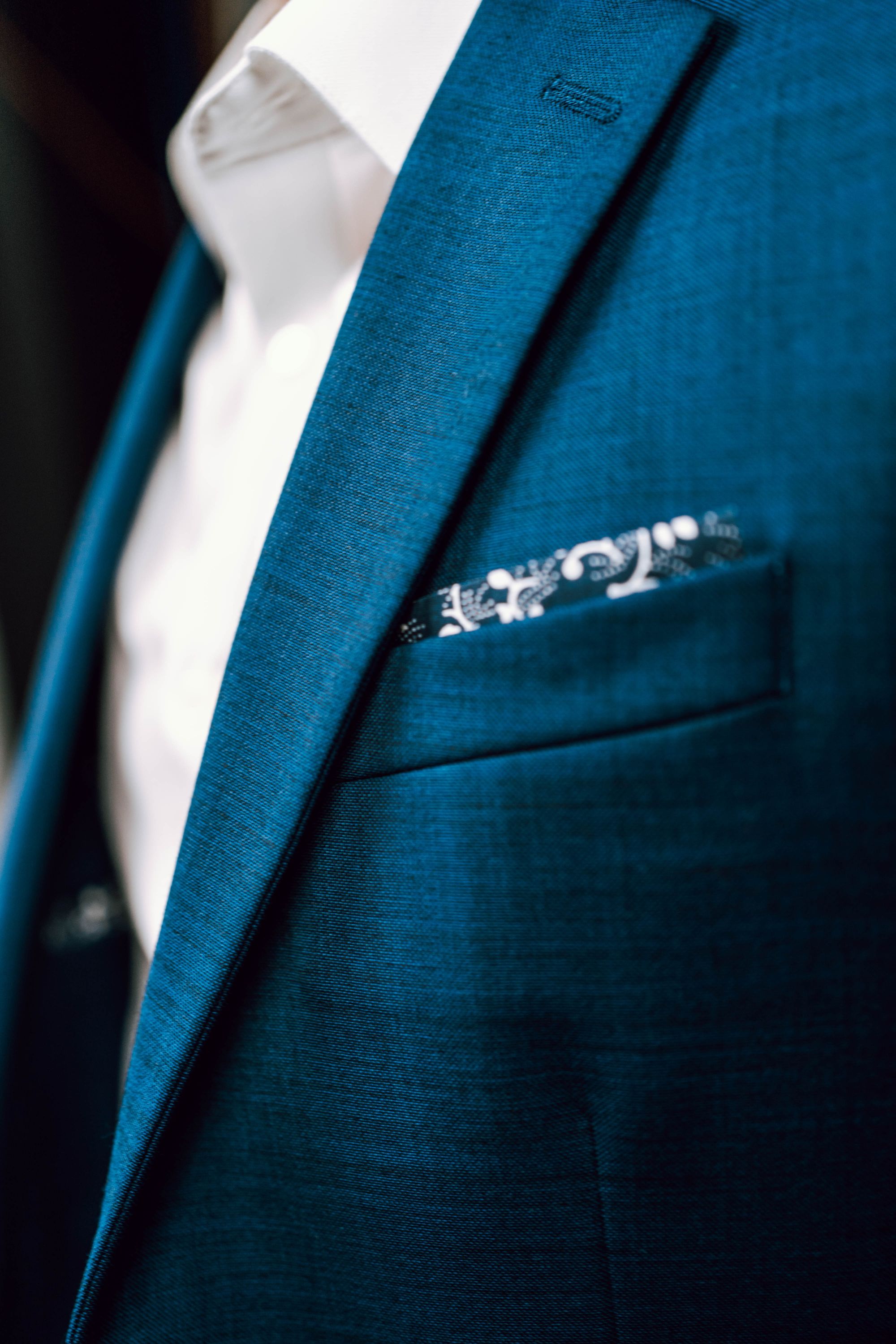 When to Wear
Every man should have a well-fitting suit in either navy, charcoal, or gray. Suits are the most formal of these three garments and should be reserved for weddings, funerals, or occupations/interviews which call for higher standards of formality.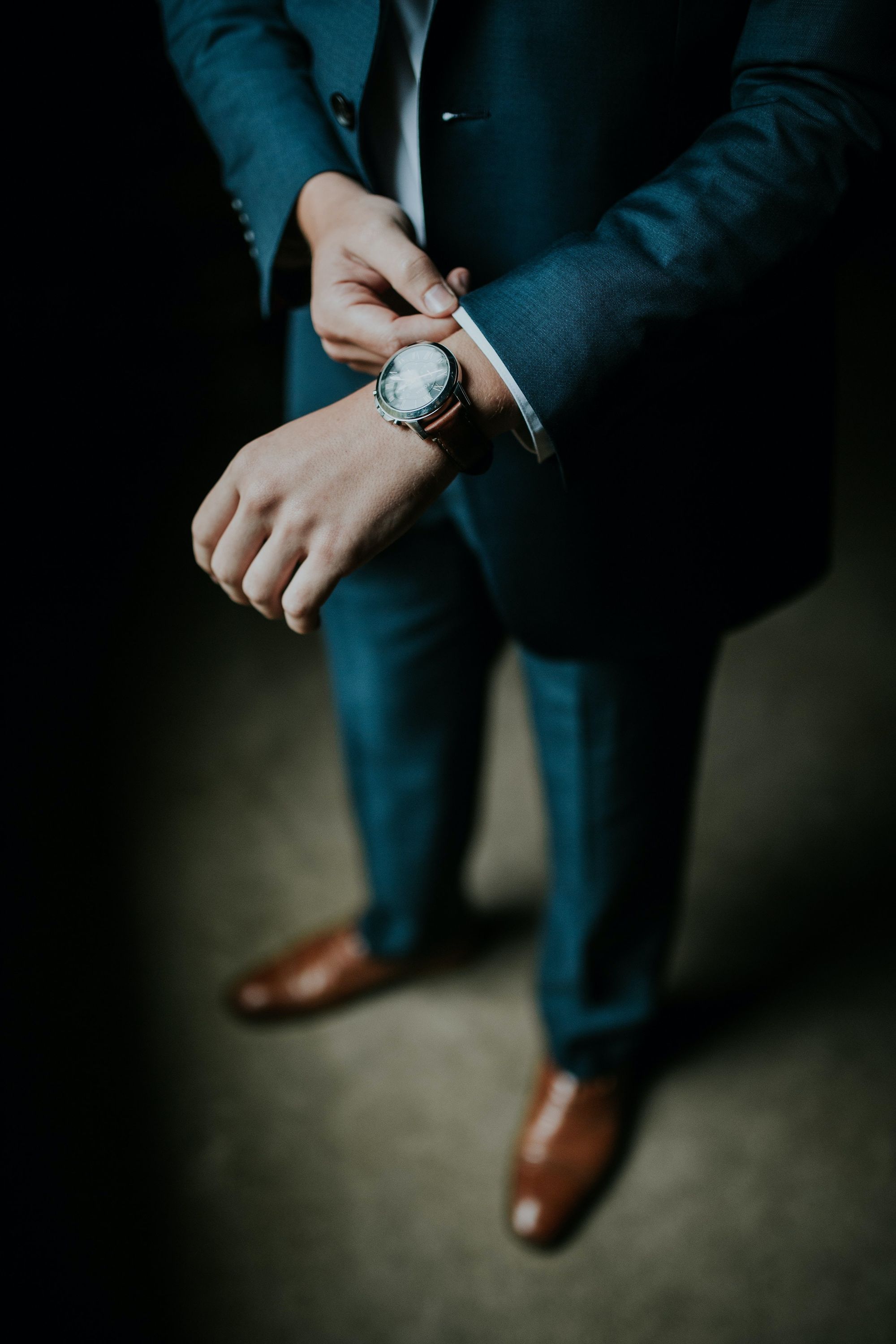 THE BLAZER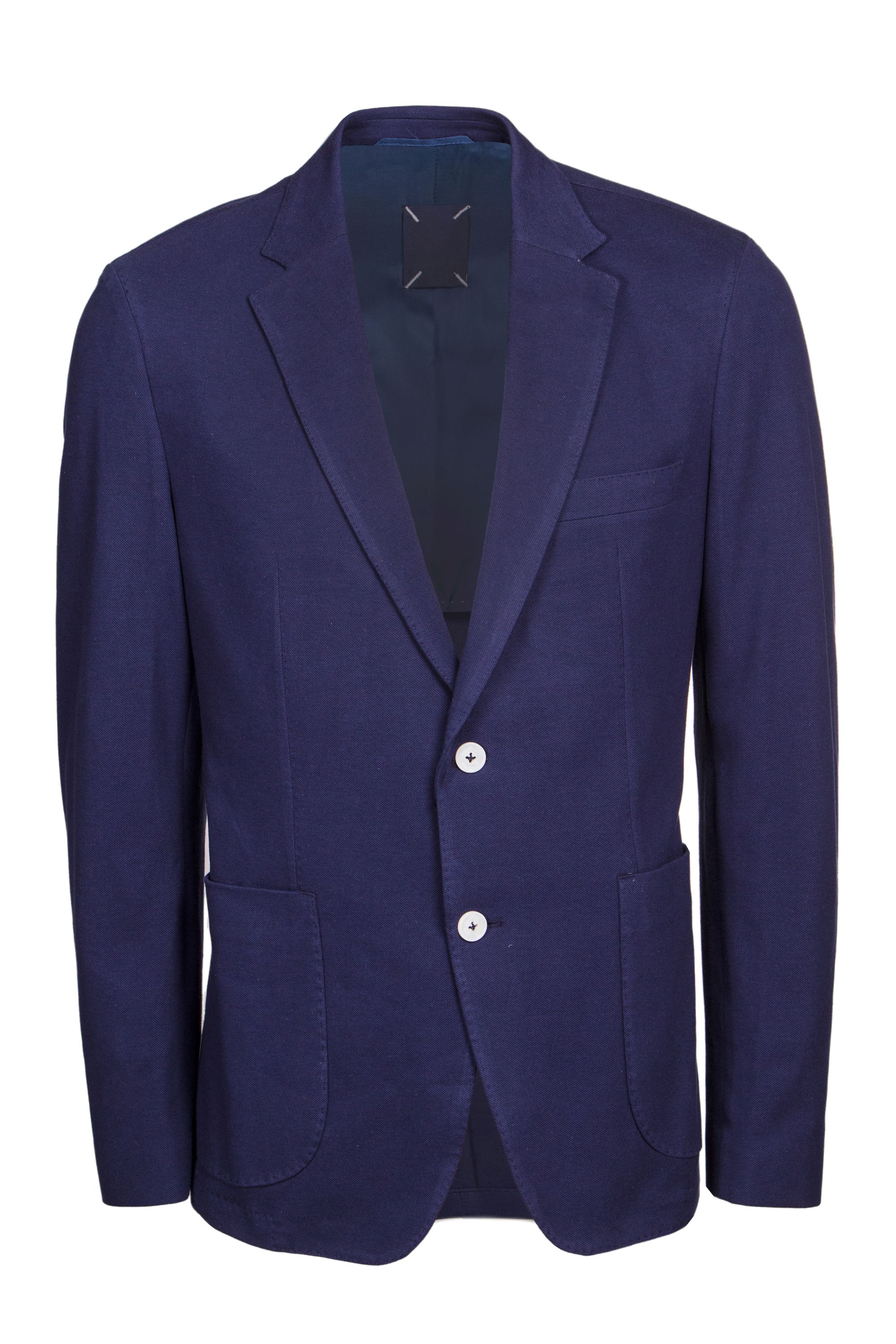 A blazer is the most specific of these garments in that, technically, it must meet a particular set of criteria. Before we unravel what makes a blazer, we need to have a general understanding of the history of this garment.
A Quick History (Skip If You Don't Care)
The blazer's precise origin has been somewhat lost to history; however, the garment can be traced back to a variety of organizations:
The boating team of St. John's College in Cambridge, England, during the 1820s.
The HMS Blazer, whose captain had his men wear navy-blue, double-breasted jackets with bright brass buttons for when Queen Victoria would visit around 1837.
Perhaps the most notable of origins for the blazer garment is that of the Lady Margaret Boat Club in Cambridge, England, which was founded in 1825 and is often charged with kickstarting the jacket's initial popularity (perhaps even before that of St. John's). Each of the club members was described to have worn bright red flannel jackets that were said to have been "blazed," thus the rowing regatta blazers were born as well as a stylish menswear staple that was meant to stand out.
Definition
A blazer is between a suit jacket and a sports jacket (the latter of which I will discuss next). It is a standalone piece that also carries similar characteristics to typical suits, such as padded shoulders and canvas constructions. What makes a blazer fundamentally different is that it does not come with a matching set of trousers; it typically has contrasting buttons (much like the men serving aboard the HMS Blazer back in the day) and additional features which make it fundamentally more casual.
It is important to note that if a jacket that matches all of the criteria mentioned earlier also comes with matching trousers constructed of the same colors, patterns, and weave, it would (definitionally) be a suit.        
Materials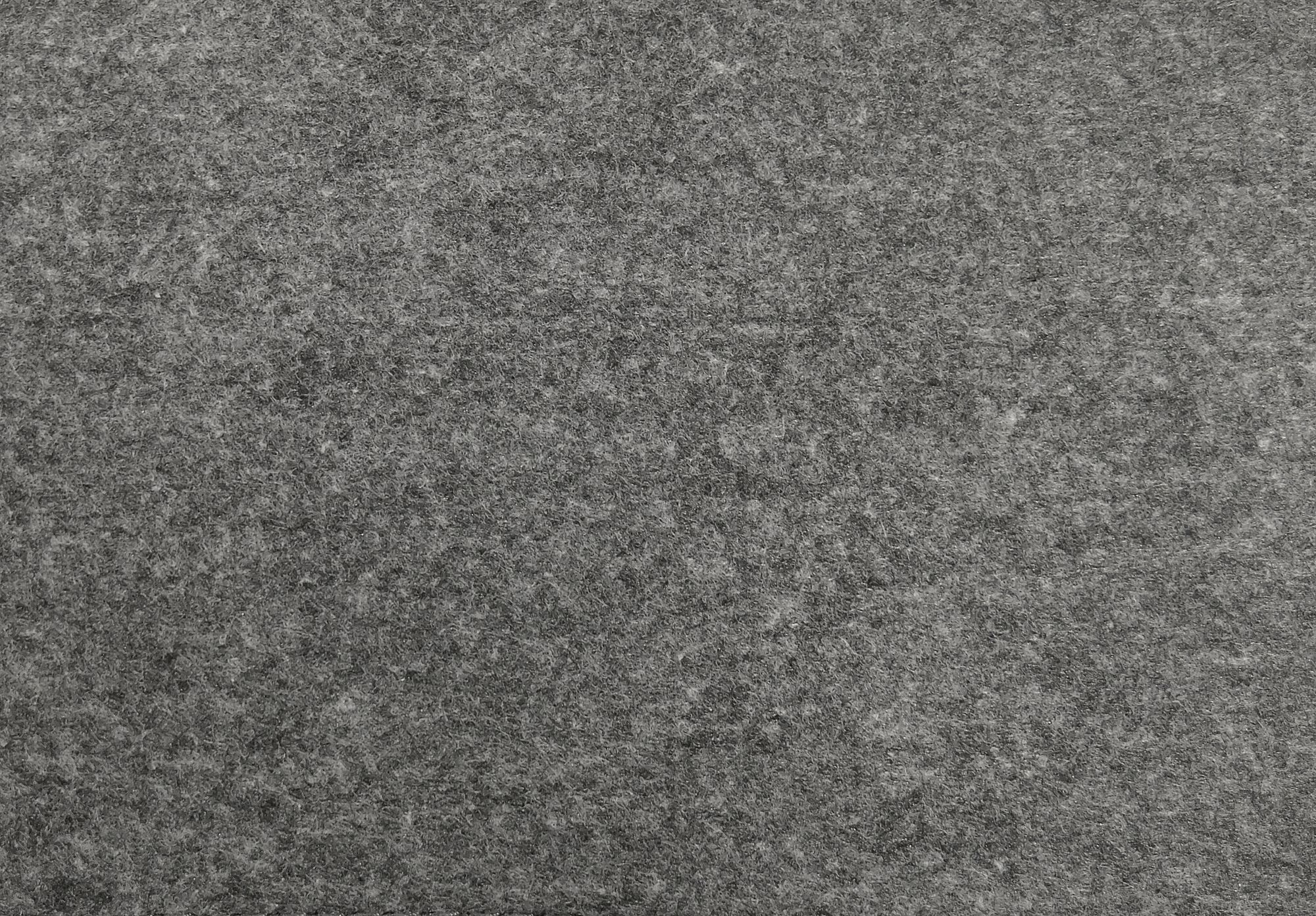 Blazers can be made of materials such as flannel, hopsack, etc. As mentioned, suits are typically made from worsted wool, which is tightly woven, smoother fabric and often reserved for more formal attire. Flannel, which comes from wool or cotton, is constructed differently and is much softer and thus more casual.
Hopsack is a type of weave for wool or wool-cotton blends that is basket-like and much more breathable. Hopsack also adds more visible texture due to its construction and is thus considered to be much less formal.  
Patterns
Blazers can come in various patterns, but in the purest sense, there aren't as many pattern options for them as for sports jackets. Blazers can be a solid color (most notably navy-blue), striped, or even a solid color with contrasting piping along the edges.
When To Wear
As you would probably imagine, blazers are less formal than suits but still formal enough to be worn to certain occasions which warrant them, such as networking events, business settings, and even weddings.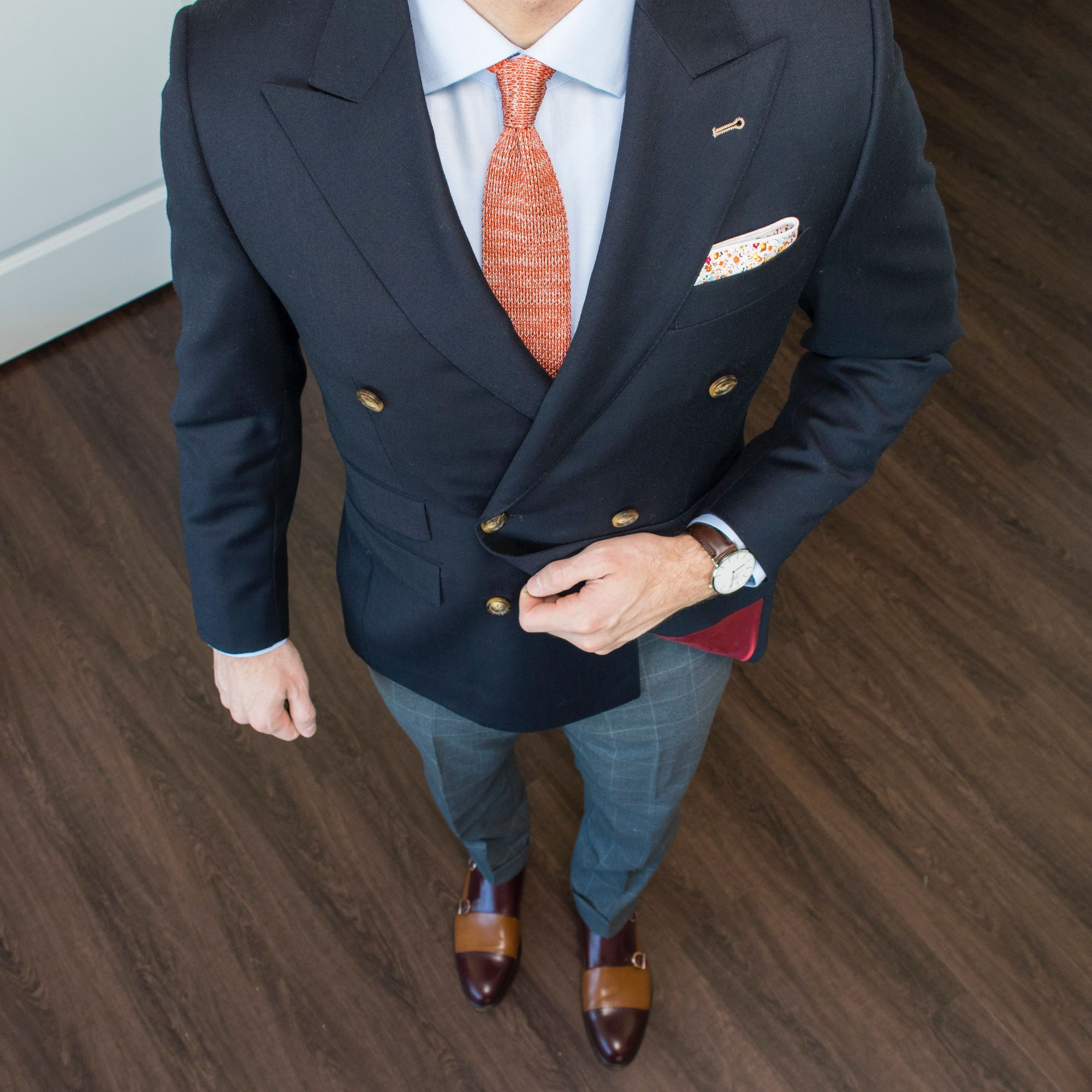 THE SPORT JACKET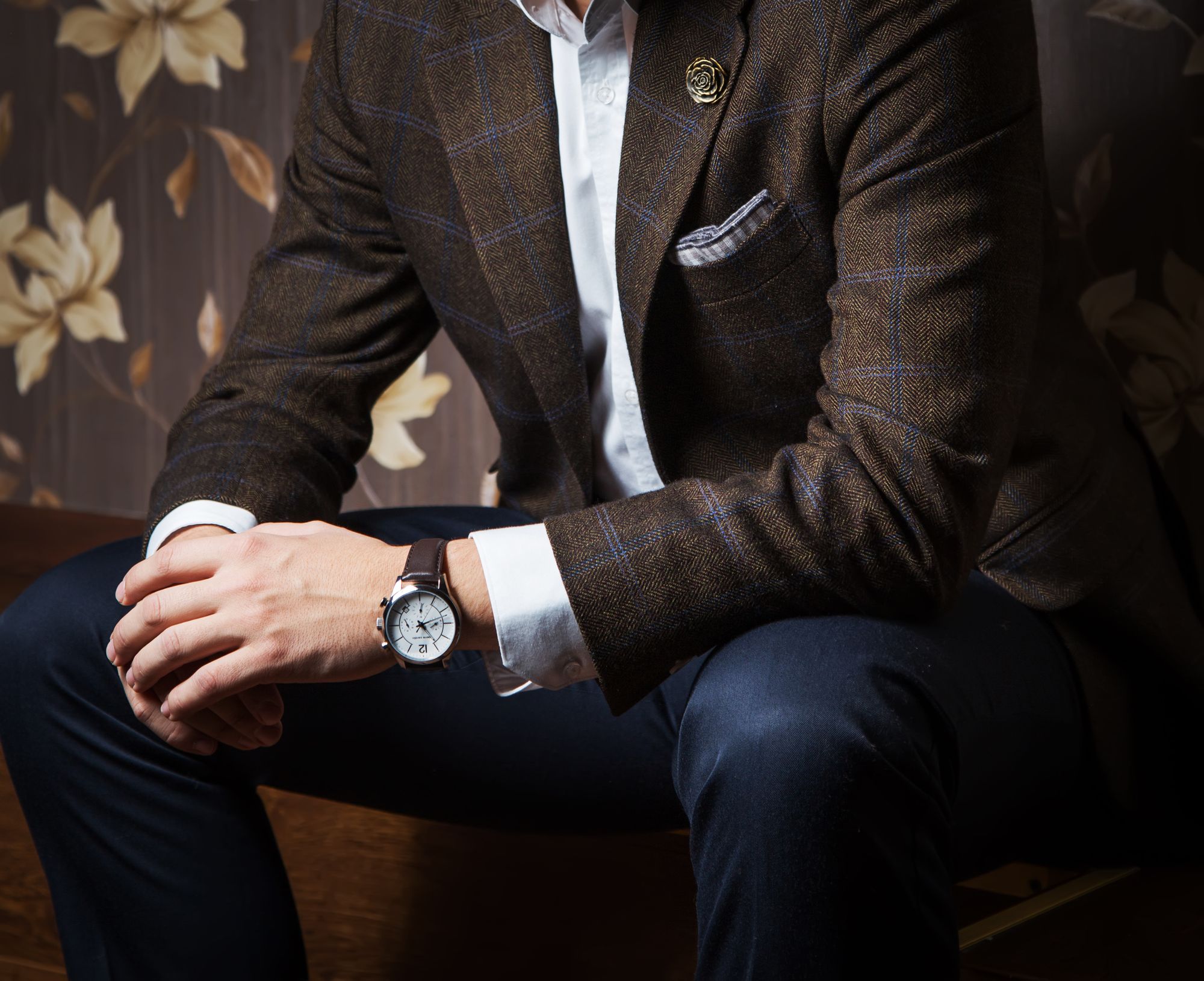 Definition
The sports jacket is the most casual of these three garments, and just like the blazer, it is a standalone piece. Unlike the blazer, however, the sports jacket has a reasonably concise history. All that you need to know is that men would traditionally wear this garment while sporting, hunting, or fishing in the countryside, hence the name.
Materials
Like blazers, sports jackets can be made from wool, cashmere, cotton, flannel, etc. A particularly sharp and classic material for sports jackets is tweed, which is reasonably rugged and hardy. The patterns and designs make the sports jacket fundamentally different from a blazer. Sports jackets can have a herringbone, windowpane, checked or houndstooth patterns, etc.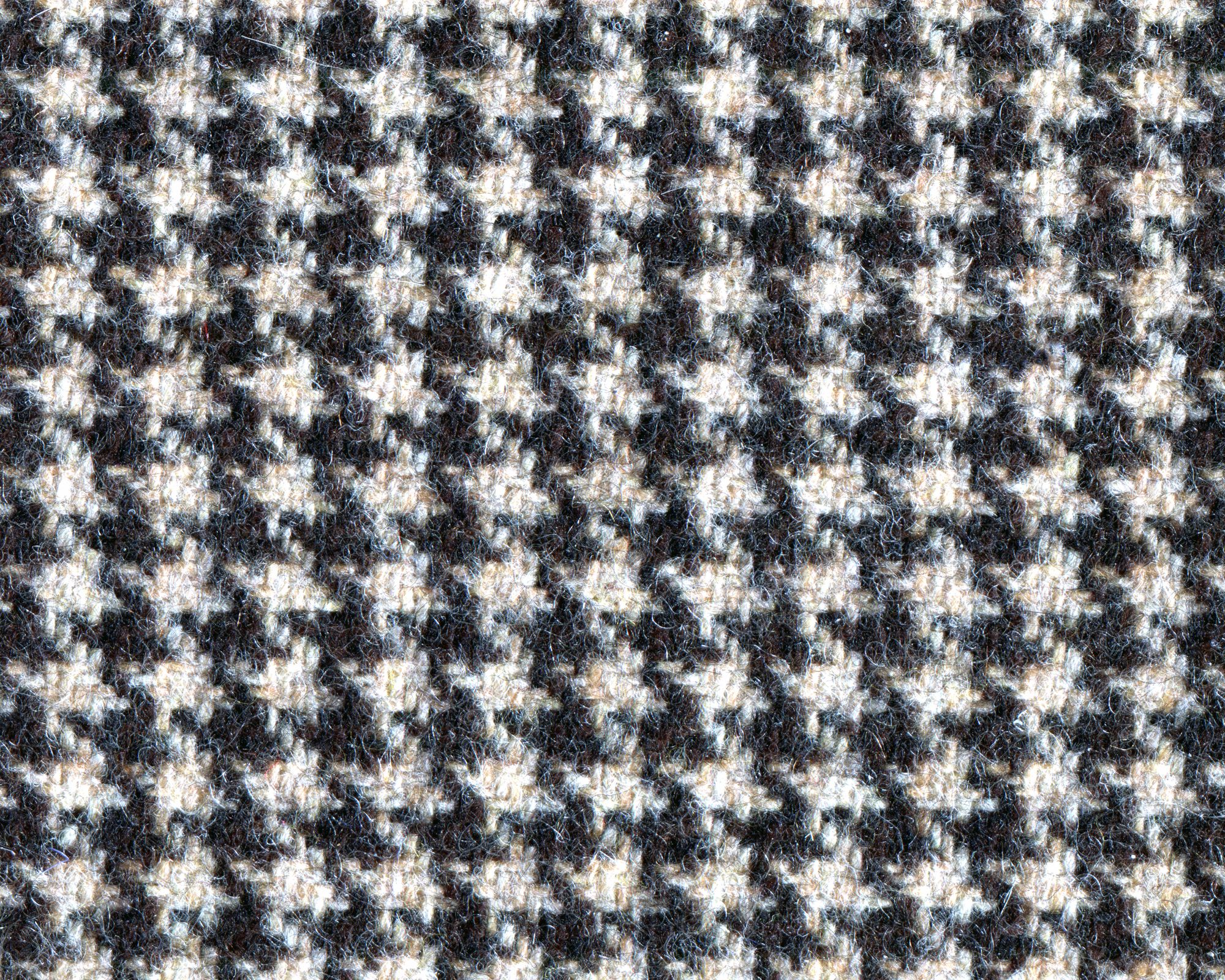 When to Wear
The sports jacket is best worn when you want to look put together without dressing too formally. Perfect for dates, reunions, nights out with friends, or casual parties, a sports jacket is the quintessential casual jacket for any gentleman who wants to be the best-dressed man in the room without trying too hard (even if he secretly is).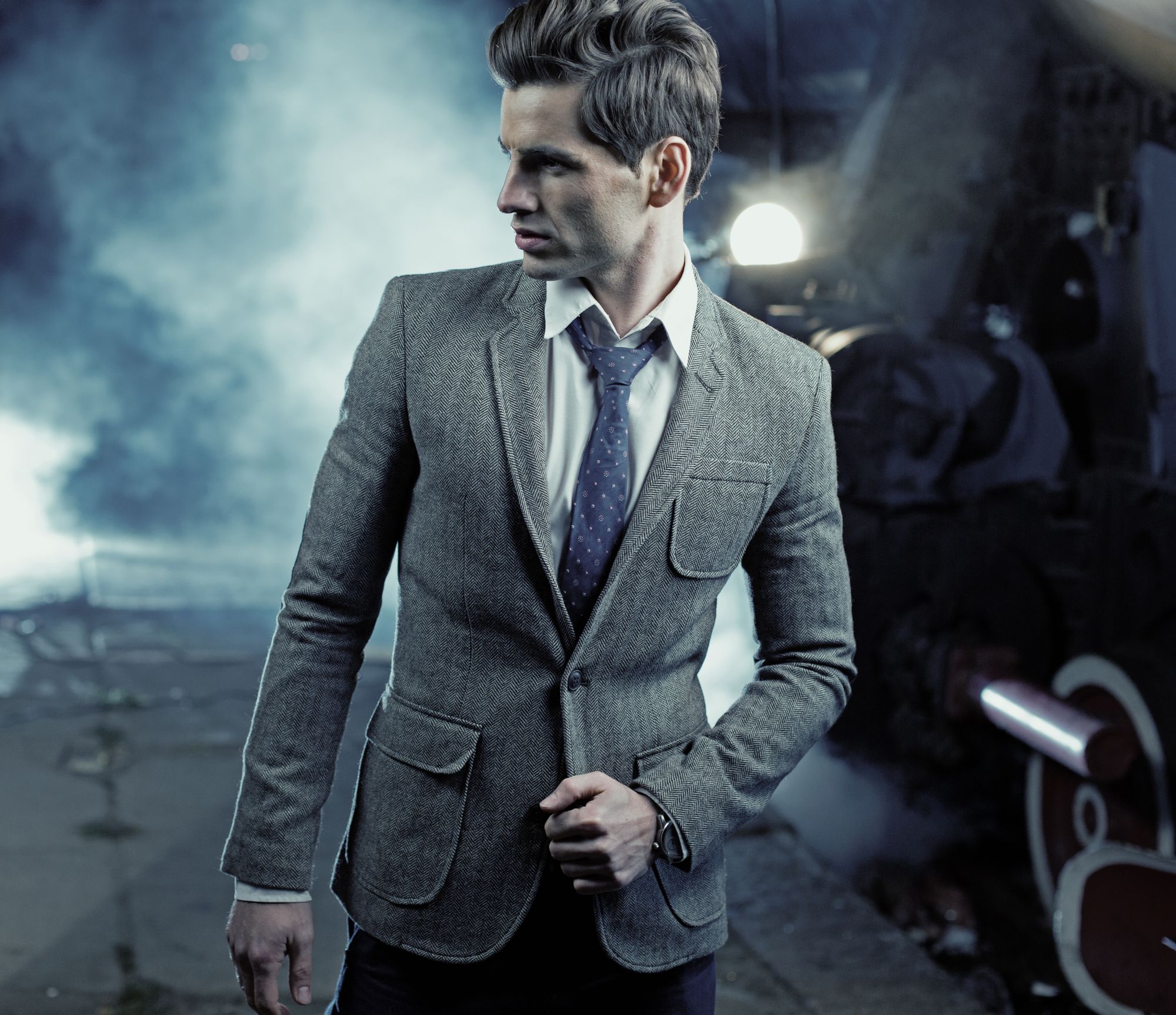 SOME ESSENTIAL QUESTIONS
Can You Wear a Suit Jacket as a Blazer?
Some traditionalists will answer "no," but really, it depends. If the fabric is worsted wool with an apparent sheen that is commensurate with most suits, then my recommendation would be not to do so. This will look like you are trying too hard to do more with an orphaned suit jacket than is necessary by mixing formal with casual, and it isn't appeasing to the eyes (trust me).
Suppose the suit jacket has an intricate pattern, and the wool is a hopsack weave or something with some apparent texture; in that case, the nature of the suit jacket is already a little more casual than worsted wool (resembling a blazer or sports jacket), and therefore you could very well pull it off (but again, it depends).
Can You Wear a Blazer as a Suit Jacket?
Yes, ONLY if the trousers match the blazer in fabric, pattern, and color. Again, this would be, by definition, a suit because of that fact alone. Such garments have been known to exist.
Suppose you were to take a hopsack navy-blue blazer and pair it with navy cotton-twill chinos or dress pants. In that case, the subtle differences in the weave and color will be slightly "off" and make you appear as though you are trying to make a suit, which disrupts the harmony in the ensemble, potentially making you look silly  (so don't go that route).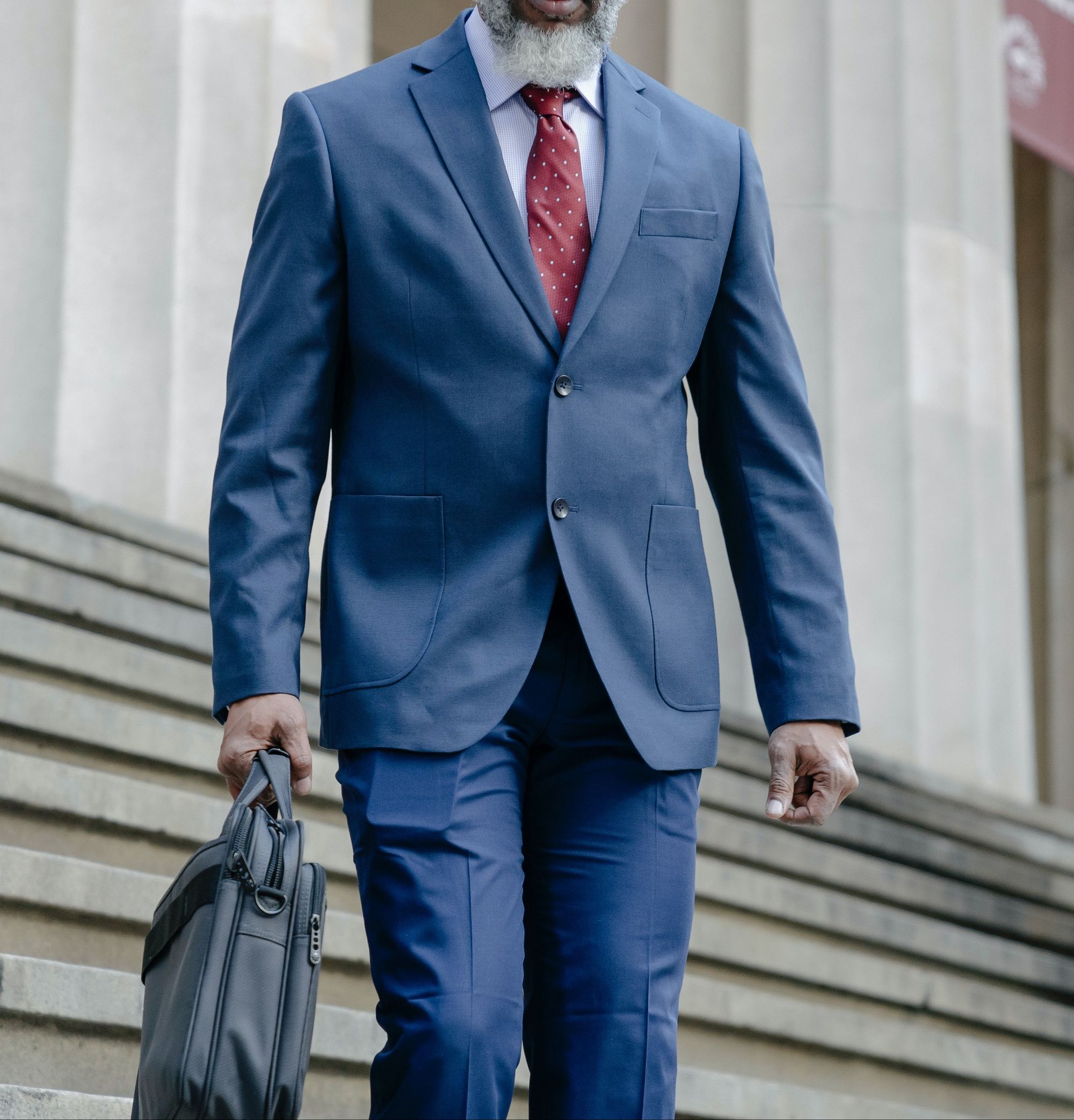 Can You Wear Jeans With Any of the Three Jackets?
Darker-washed denim trousers can look excellent with a sports jacket or a blazer. Lighter-wash jeans can also look great with the two, but what matters is a tasteful pairing of the garments that fit the occasion and a pair of denim devoid of destressing or holes.
Wearing a suit jacket, on the other hand, with jeans is a bit trickier. Again, I would recommend abstaining from wearing shinier wool with jeans because mixing casual with formal very seldom works (some would argue that it never does).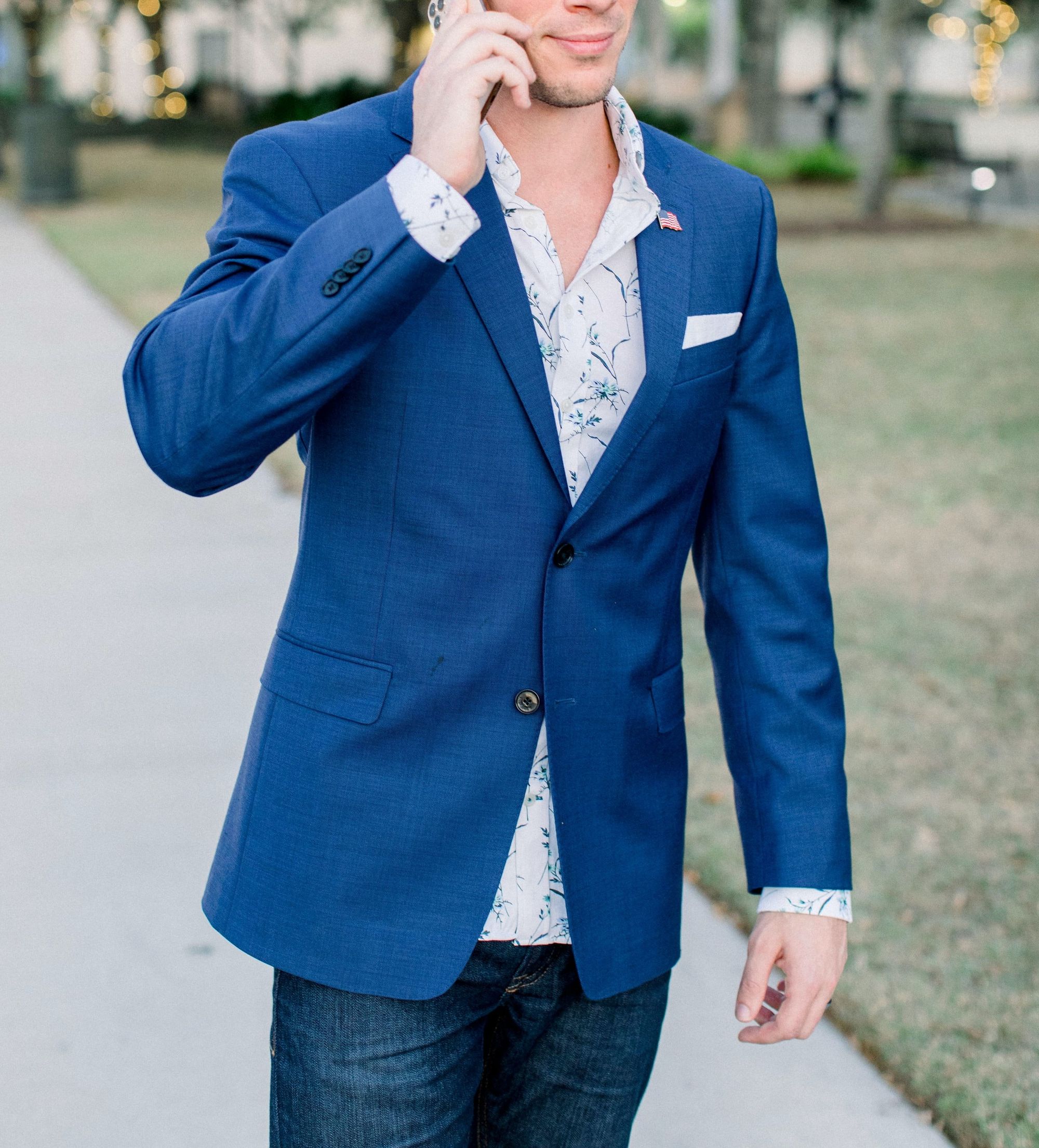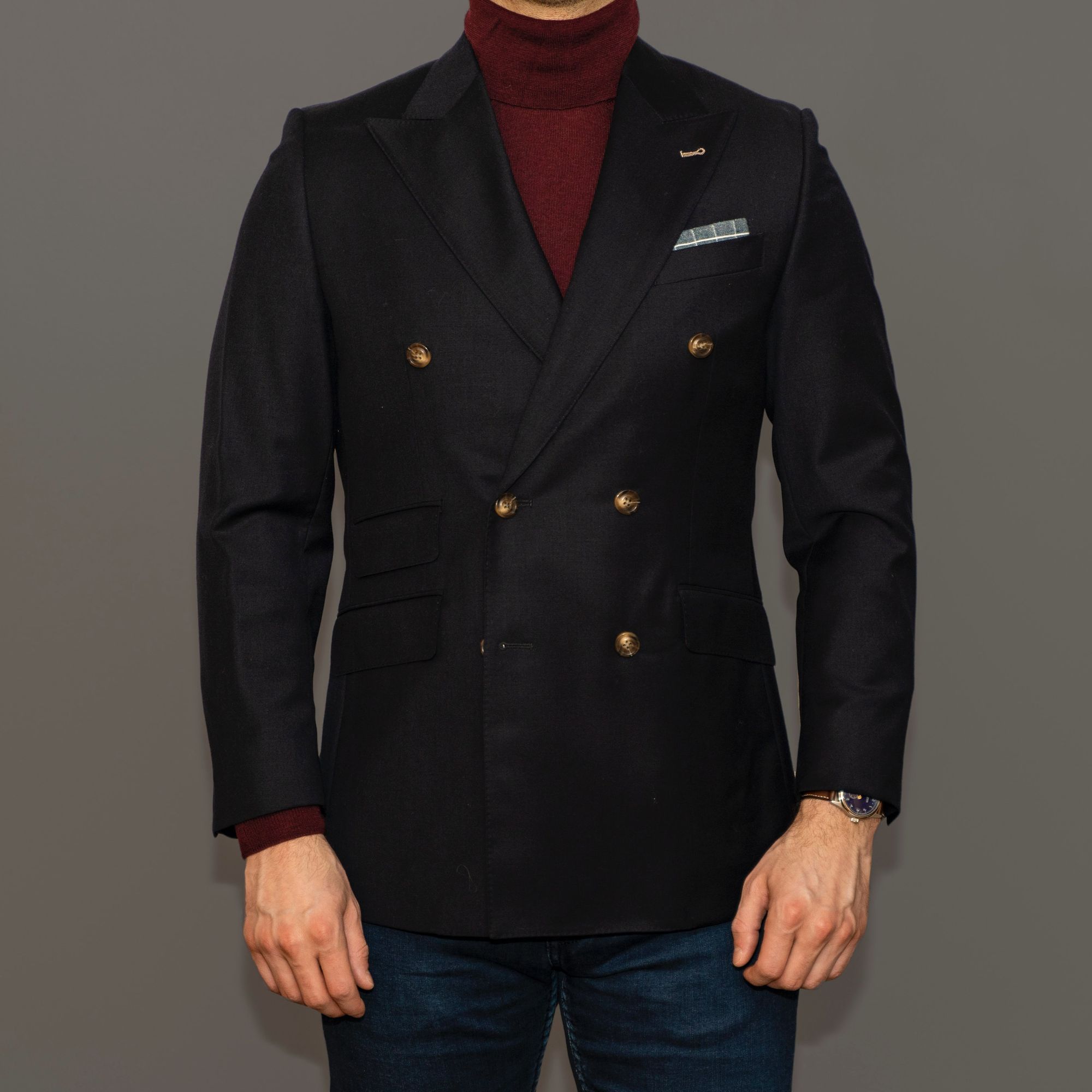 DON'T OVERTHINK IT
At the end of the day, much of what I have just described is and isn't all that important. Typically, arguing about certain terminology like this can be truly snobbish depending upon who you're talking to. The important thing is that we understand the differences between each of these so that we can dress for the right occasions and find the garments that resonate with us and complement our own personal styles. After all, knowledge is power.
As I often say and shall continue to say, so long as the decisions which are made remain tasteful and in the spirit of quality menswear, you'll find that there is often little to be worried about.