THIS ARTICLE IS NOT SPONSORED, AND THE PRODUCTS BEING FEATURED WERE PURCHASED FOR FULL PRICE BY ME.
Chinos are perhaps the most versatile type of pants a man can buy today because they can be dressed up and down. If you need more convincing outside of this article, read about how to build a capsule starter wardrobe here.
A BRIEF HISTORY (SKIP IF YOU DON'T CARE)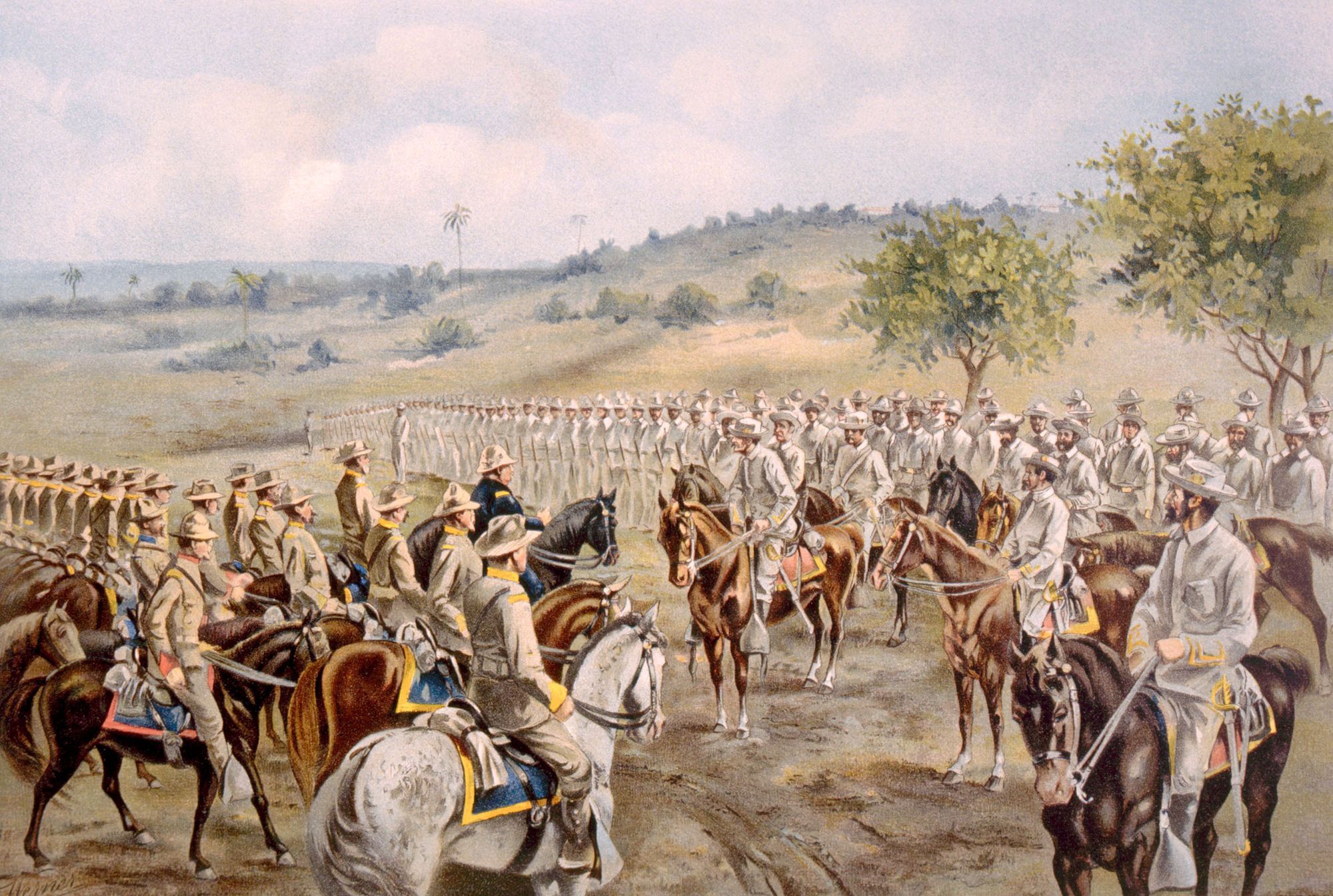 Like many classic menswear pieces, the robust history of khaki chinos can be traced back to military use across various entities. Khaki pants originated from India in the late 1840s as a required uniform for the Court of Guides, a regiment of the British Indian Army that was made up of British Officers and Indian enlisted. These servicemen served in the North-West Frontier and consisted of infantry and cavalry units. Over time, this regiment would morph, be renamed, and eventually be established elsewhere.
The Court of Guides was the first to utilize a khaki uniform and acknowledged its practical use amidst their particularly arid environment. The founder of the Guides, Harry Lumsden, used dye procured from river mud for the cotton-twilled uniforms. The name "khaki" is a Hindi term and translates to "dust-colored."
Eventually, during the 1880s, the greater British colonial forces would adopt khakis to wear in future campaigns beginning with the Mahdist War.      
By 1898, American forces stationed in the Philippines during the Spanish-American War would also become outfitted with cotton-twilled uniforms manufactured in China; in fact, the word "chino" is Spanish for China.
Khaki is a Color, while Chino refers to the Pant-Type.
FABRIC & DESIGN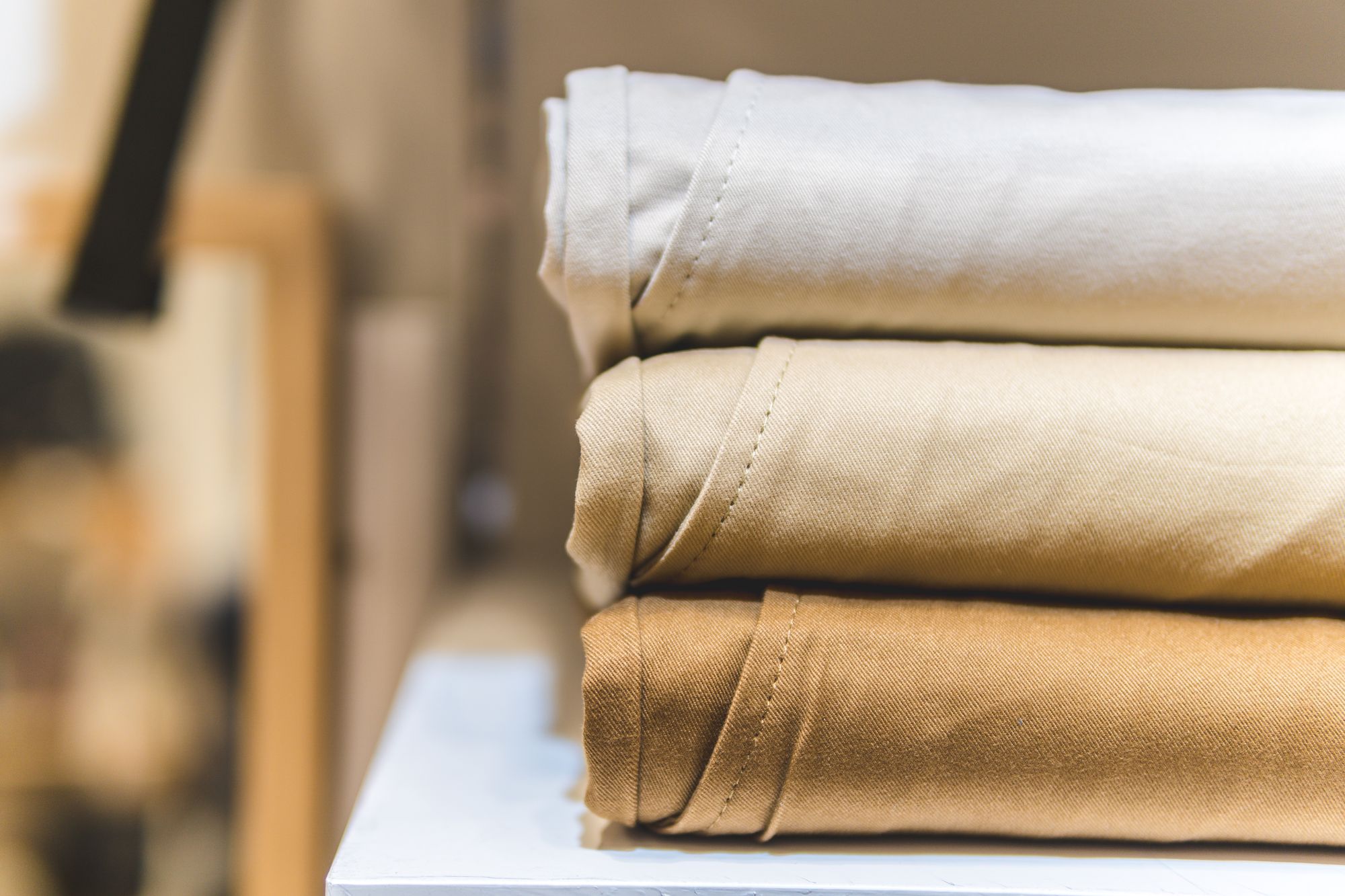 As mentioned before, khaki chinos are constructed from a cotton-twill fabric that is often light, breathable, and of course, versatile. Nowadays, there are numerous types of khakis, some with more synthetic materials to allow for more comfort and built-in stretch; these types of chinos are often called "tech" or "performance" chinos and, in some cases, do a great job of looking like formal dress pants but feeling more like a workout pant.
Today, a chino's construction is more or less straightforward: flat-fronted (no pleats), concealed stitching, jetted pockets (however, some have patched pockets), a zipper front-fly, and belt loops.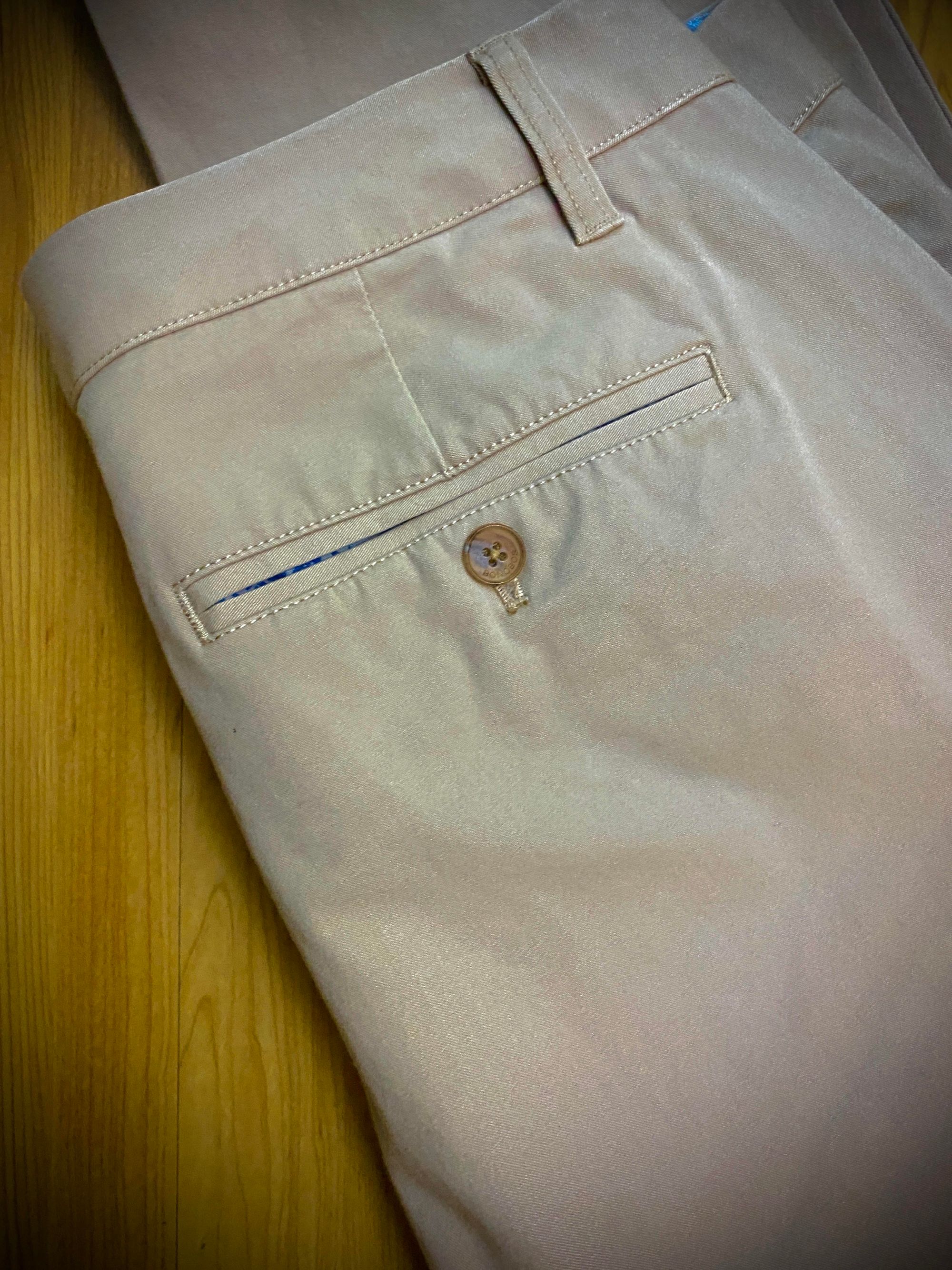 RECOMMENDED BRANDS
When it comes to chinos, my recommendation is Bonobos. A single pair will run you about $100, but I have yet to find a brand that fits me so well and feels so comfortable.
Other recommendations are Banana Republic's Traveler Chinos, which are more casual due to their patched rear pockets, and also quite comfortable. These will also cost you around $100; however, you can often find them on sale if shopping online. Chinos can be found just about anywhere, but the quality will vary substantially (so buyer beware).
I always recommend picking up a well-made classic khaki pair of chinos that will stand as a wardrobe staple that you can get continual use from over time. This is where the $100 asking price of a premium pair of pants becomes worth it, in my opinion, but I also understand that not everyone is inclined to believe the same. For some, $100 is a substantial amount of money.
As with everything in the realm of personal style, fit is critical. So long as you find a pair of chinos that fits and flatters your lower half, that is all that matters. If that means spending $25 on a solid pair of Amazon Essentials and then spending a little money on the tailoring, then so be it.
15 OUTFIT IDEAS FOR A CLASSIC PAIR OF KHAKI CHINOS
---
OUTFIT #1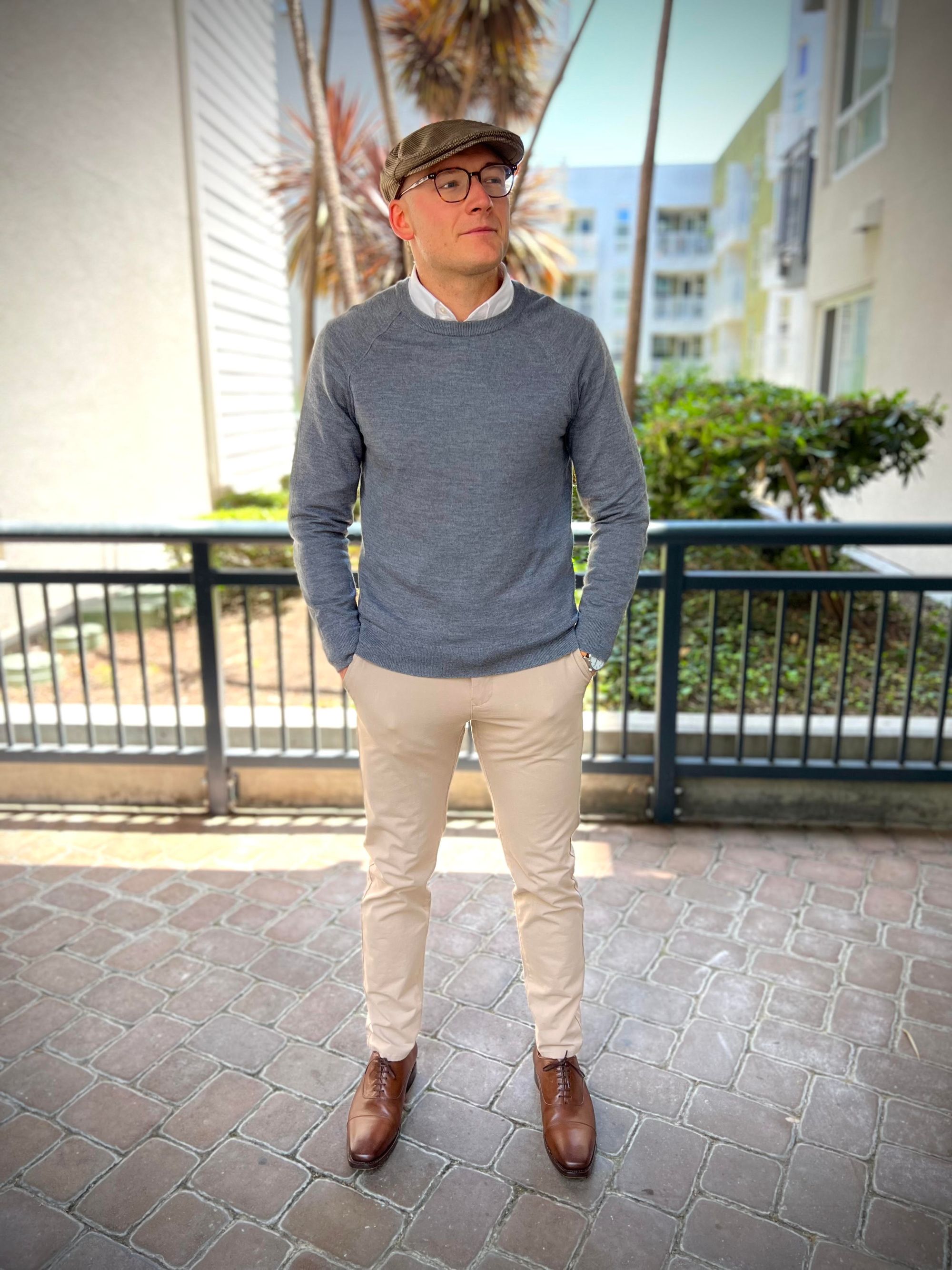 Take or leave the flat cap (it's up to you) but know that this look sits right in the middle of dressy and casual. This is an excellent start because much of what will follow will lean more in either direction. The white Oxford-Cloth Button Down shirt (OCBD) layered beneath the gray crewneck sweater is a timeless and classy look, and paired with the khaki chinos is textbook. Everything in this ensemble is highly interchangeable.
OUTFIT #2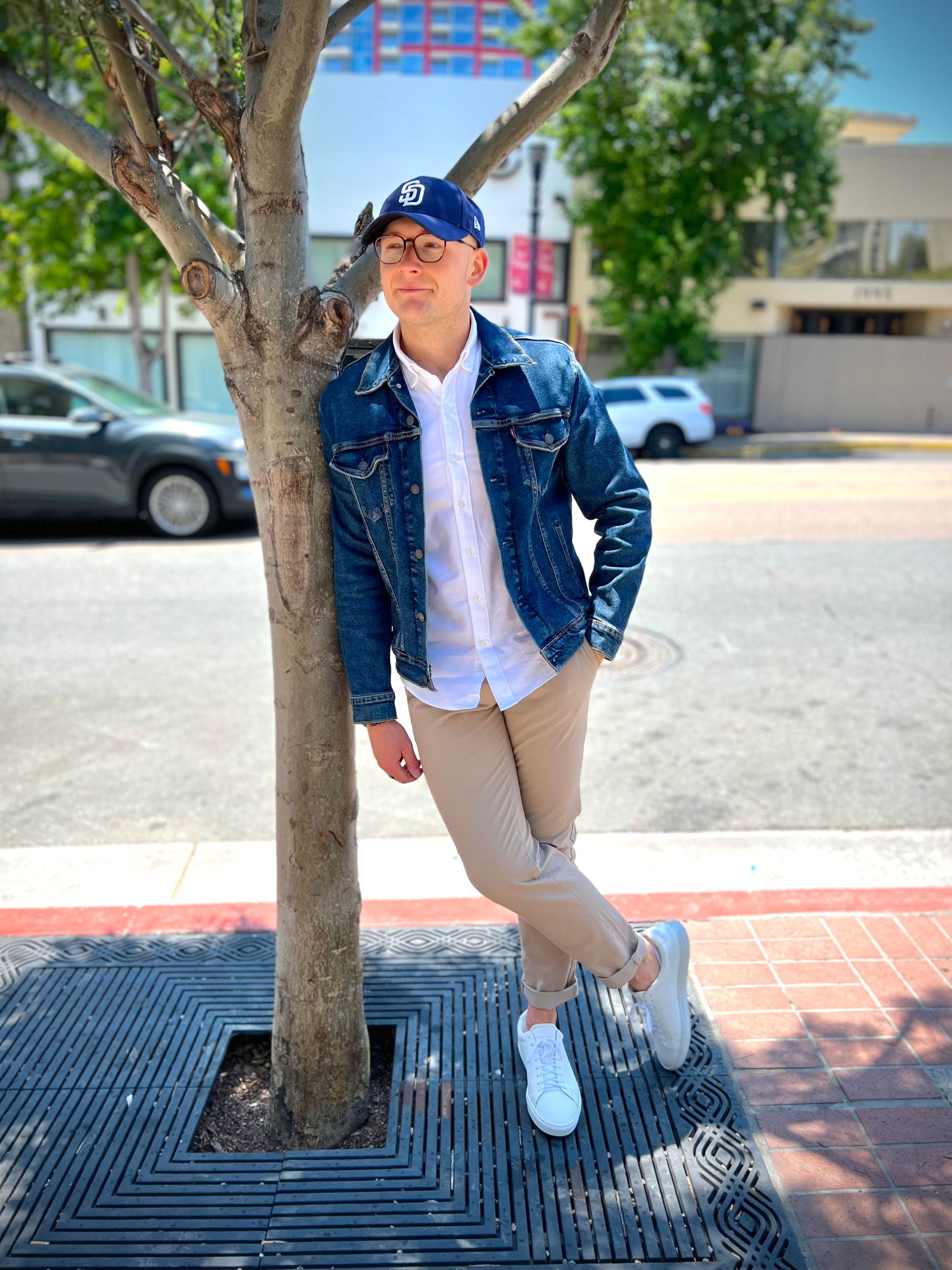 This is a classic way to style a trucker jacket. Neutral colors create an outfit that will always look handsome on men in a refined-casual way. Cuff the chinos to lean more into the casual nature of this fit and to better harmonize with the sneakers.
OUTFIT #3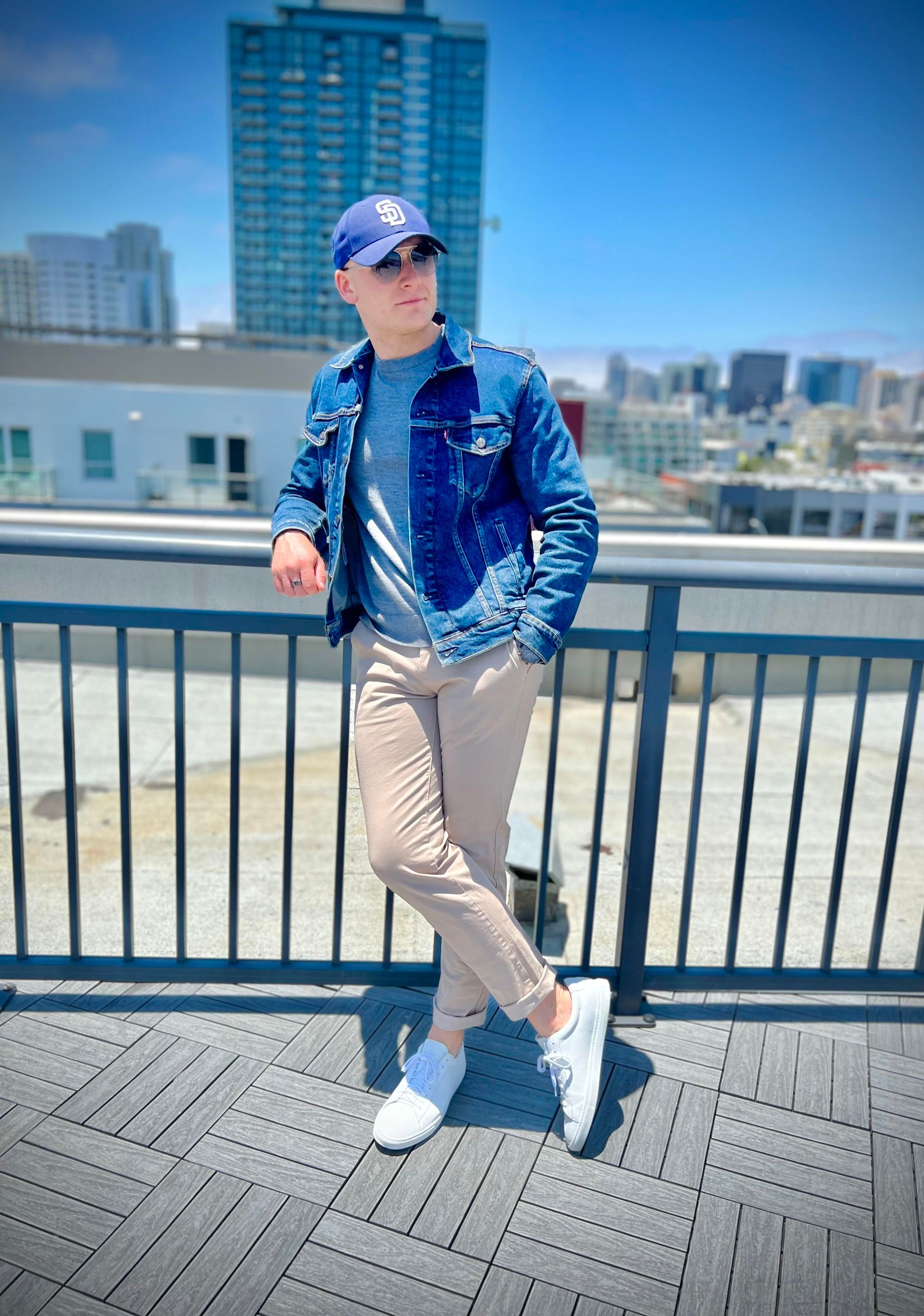 The only noticeable change here is exchanging a white OCBD for a gray crewneck sweater. Yet another example of getting a lot out of our workhorse wardrobe staples.
OUTFIT #4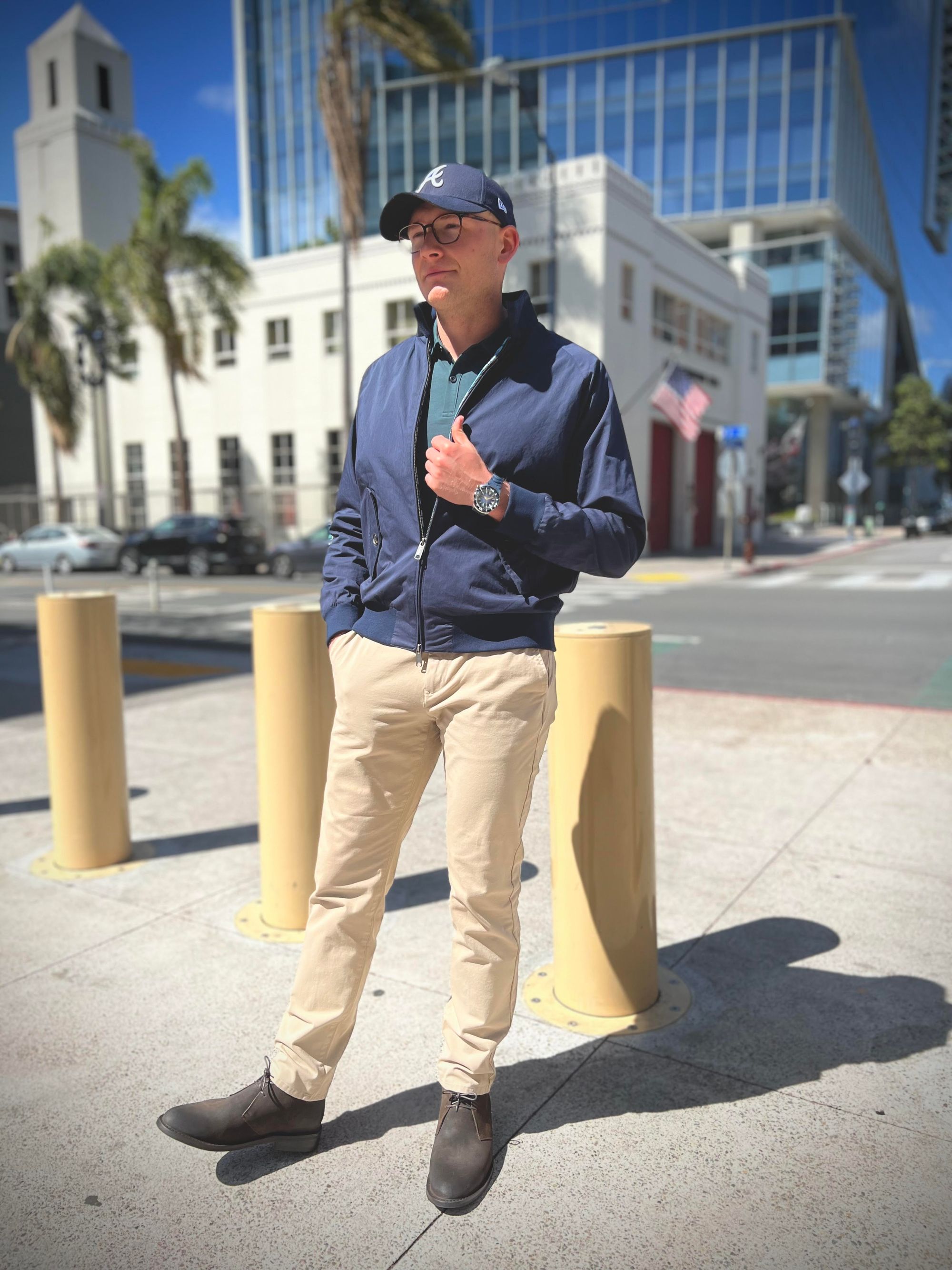 This look has many nice subtleties, but above all, it is an excellent showcase of how versatile khaki chinos are. Adding a navy blue Harrington jacket isn't anything to write home about. However, the cooler green polo is different but stylish, and the suede chukka boots are a dark olive green color.
Quick aside, dark olive suede is THE most versatile boot color anyone can buy because of its decidedly earthy and muted color. This provides an intentional and interchangeable color to pair with other garments, as showcased here.  
OUTFIT #5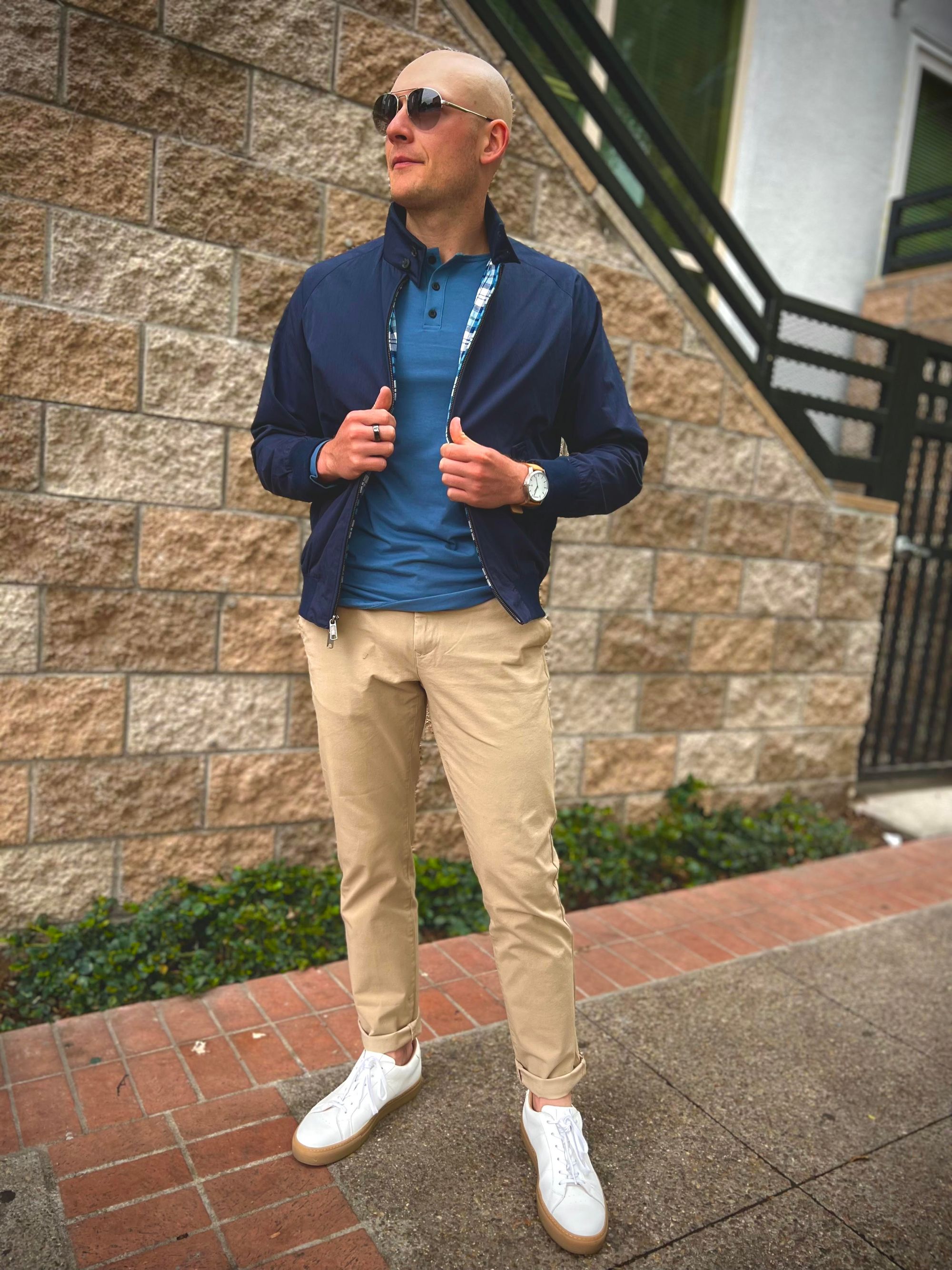 Sticking with that navy Harrington jacket but swapping the boots for sneakers and the polo for a henley, here is another example of a timeless and excellent neutral-colored ensemble.
OUTFIT #6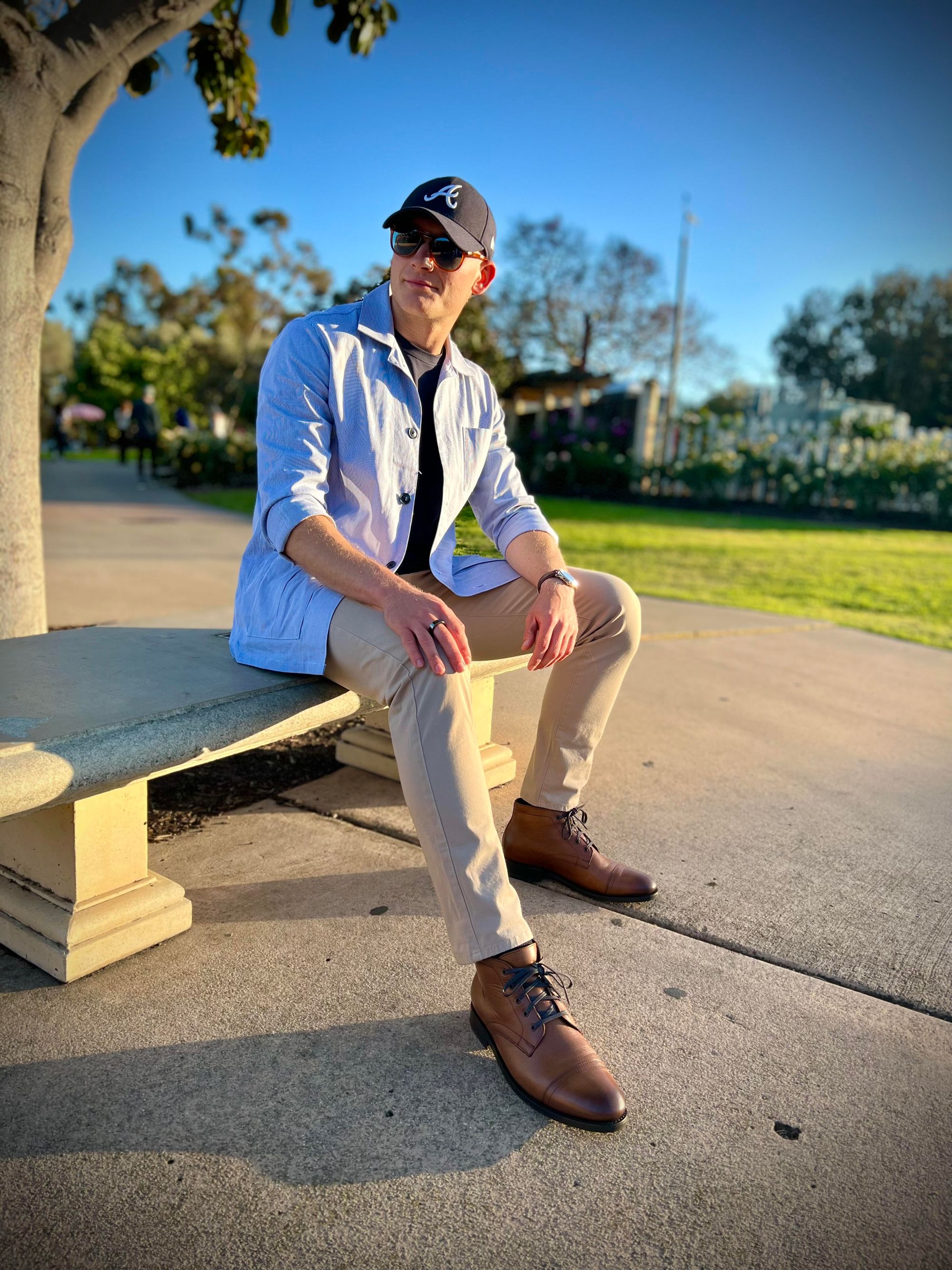 Every guy needs at least one shirt-jacket (a.k.a. shacket) or chore jacket in his closet. Aside from serving as a thin layer and extra pockets for storage, this is one of the more casual ways to add some flair to an otherwise standard look. The brown walnut cap toe boots sing next to the dusty khaki-colored chinos.
OUTFIT #7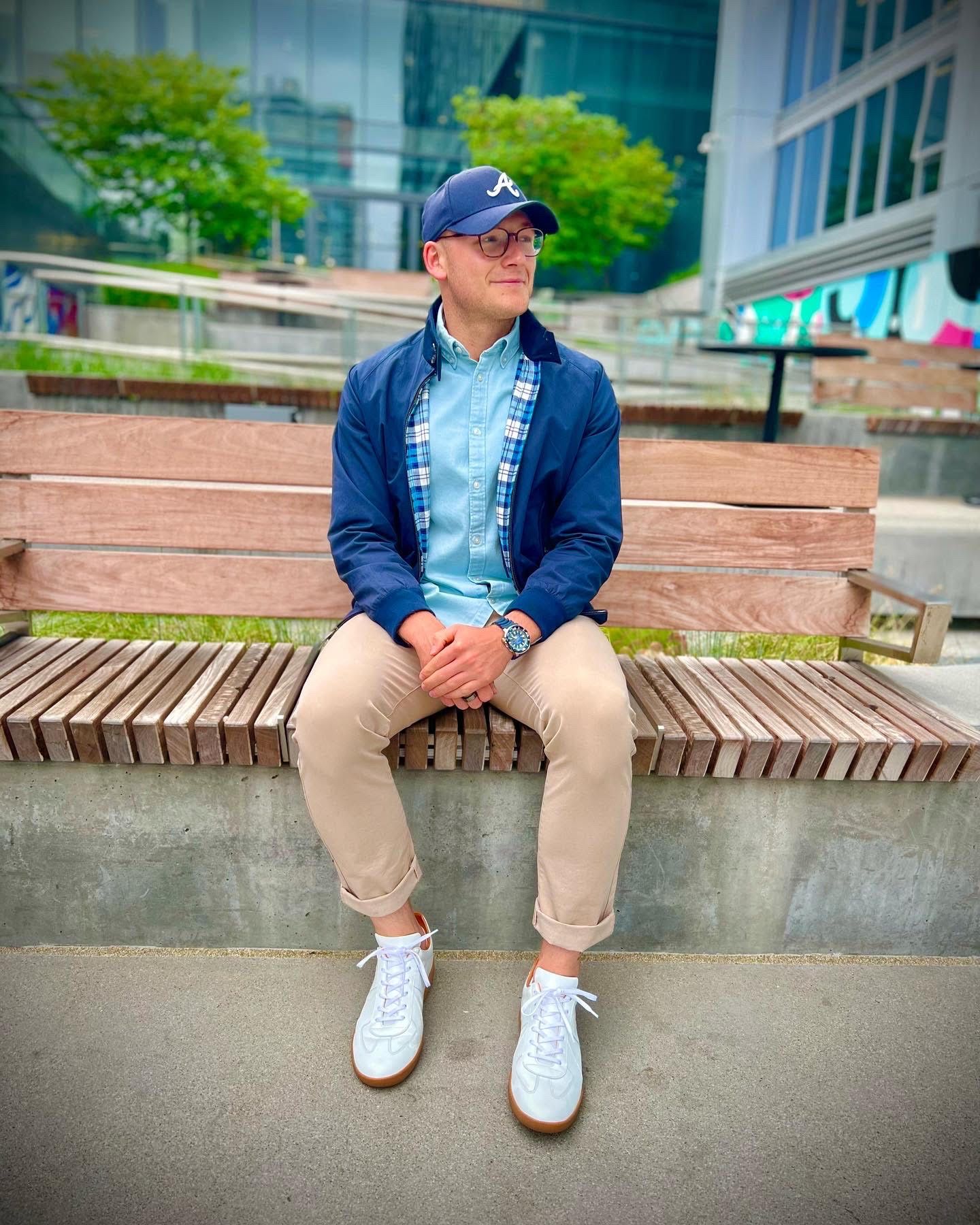 This look should be familiar; however, adding a light wash denim shirt under the Harrington jacket marries together two casual fabrics tastefully.
OUTFIT #8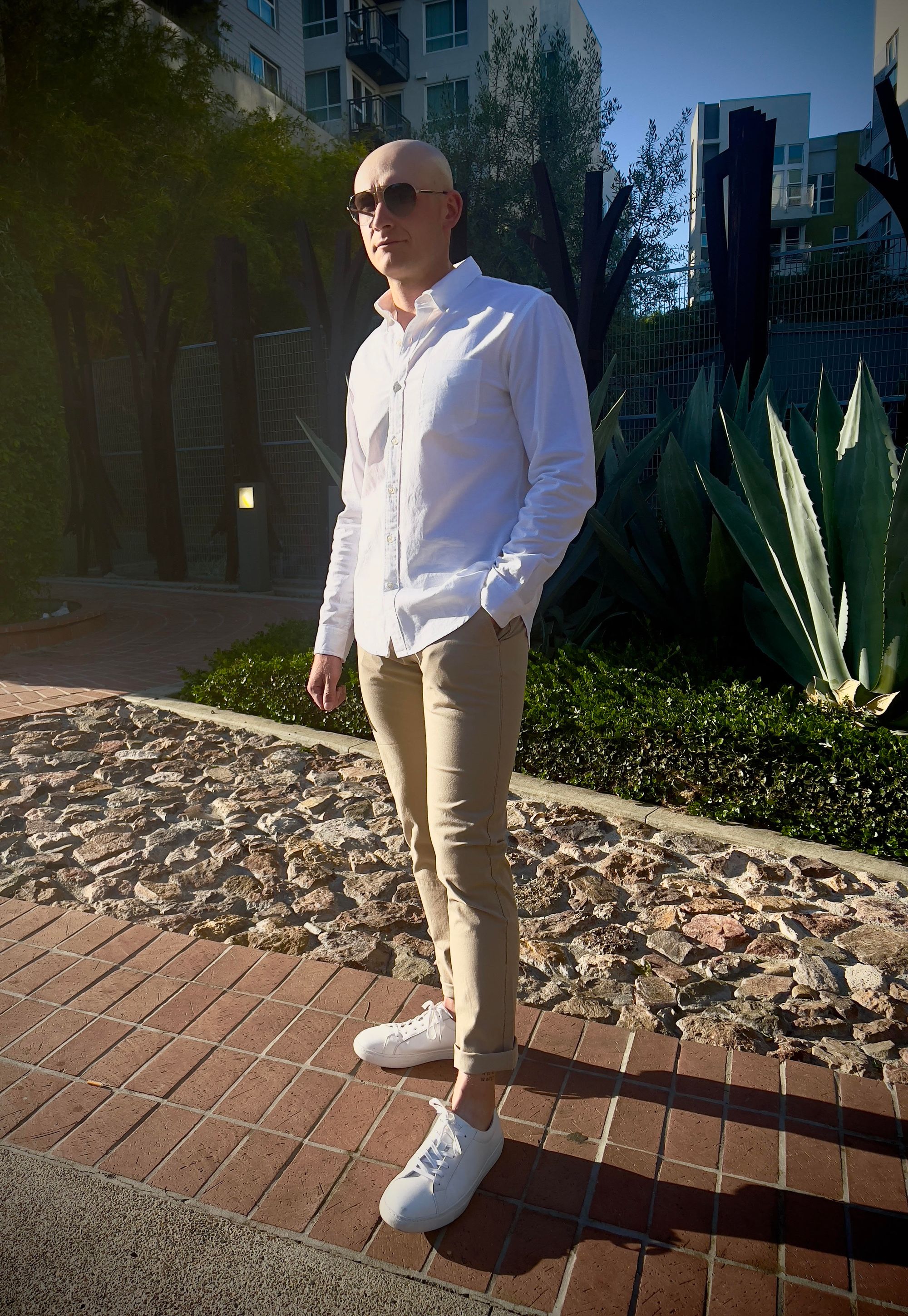 Call this look "basic" if you'd like, but this is as textbook as it gets. Great for dates, church, or brunch with friends.
OUTFIT #9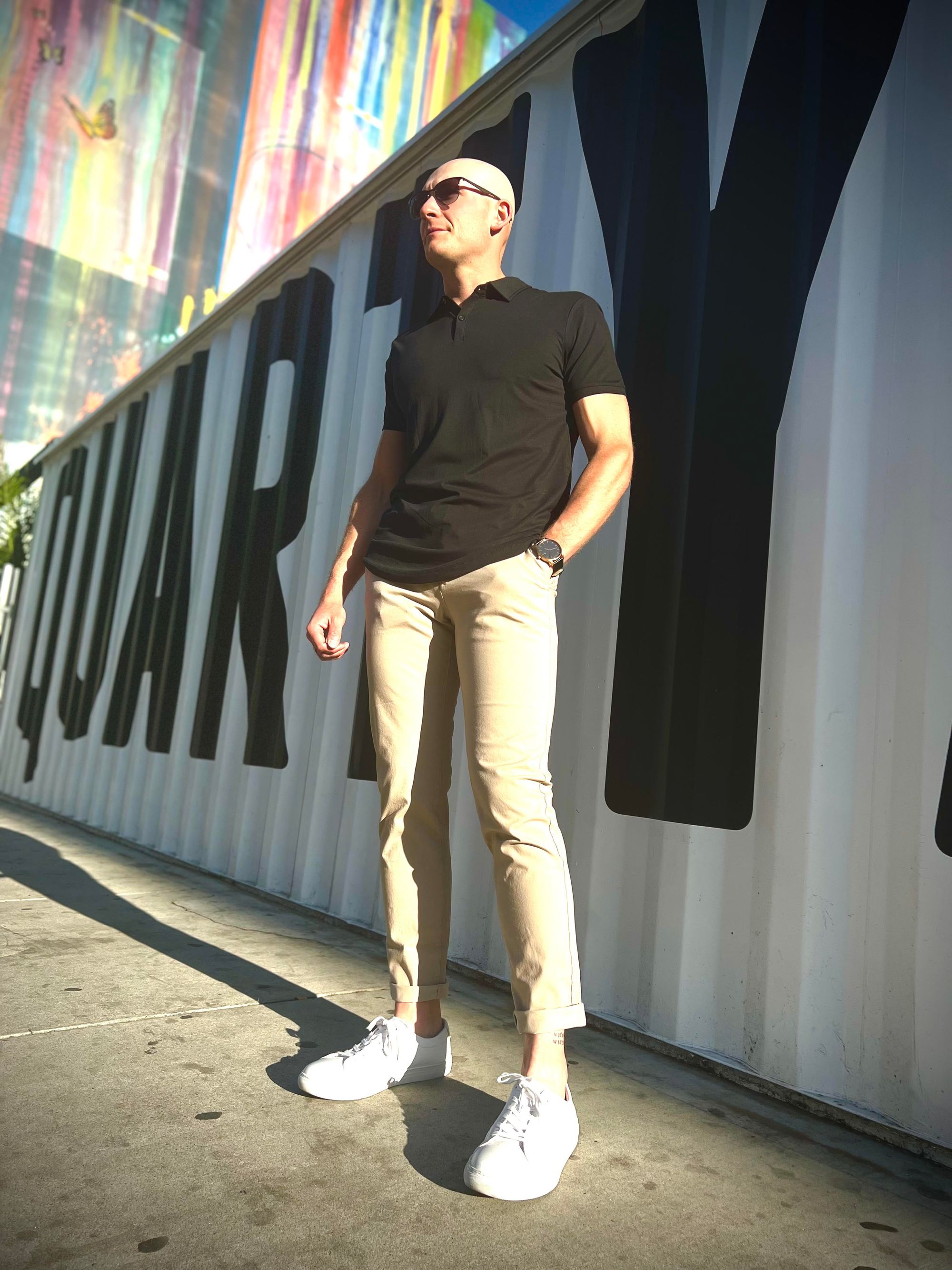 Khaki chinos can allow for some excellent contrasting combinations. Take, for instance, this black polo shirt. Despite this fit's light and dark nature, it remains tasteful and timeless, even when worn by a lower-contrast man such as myself.
OUTFIT #10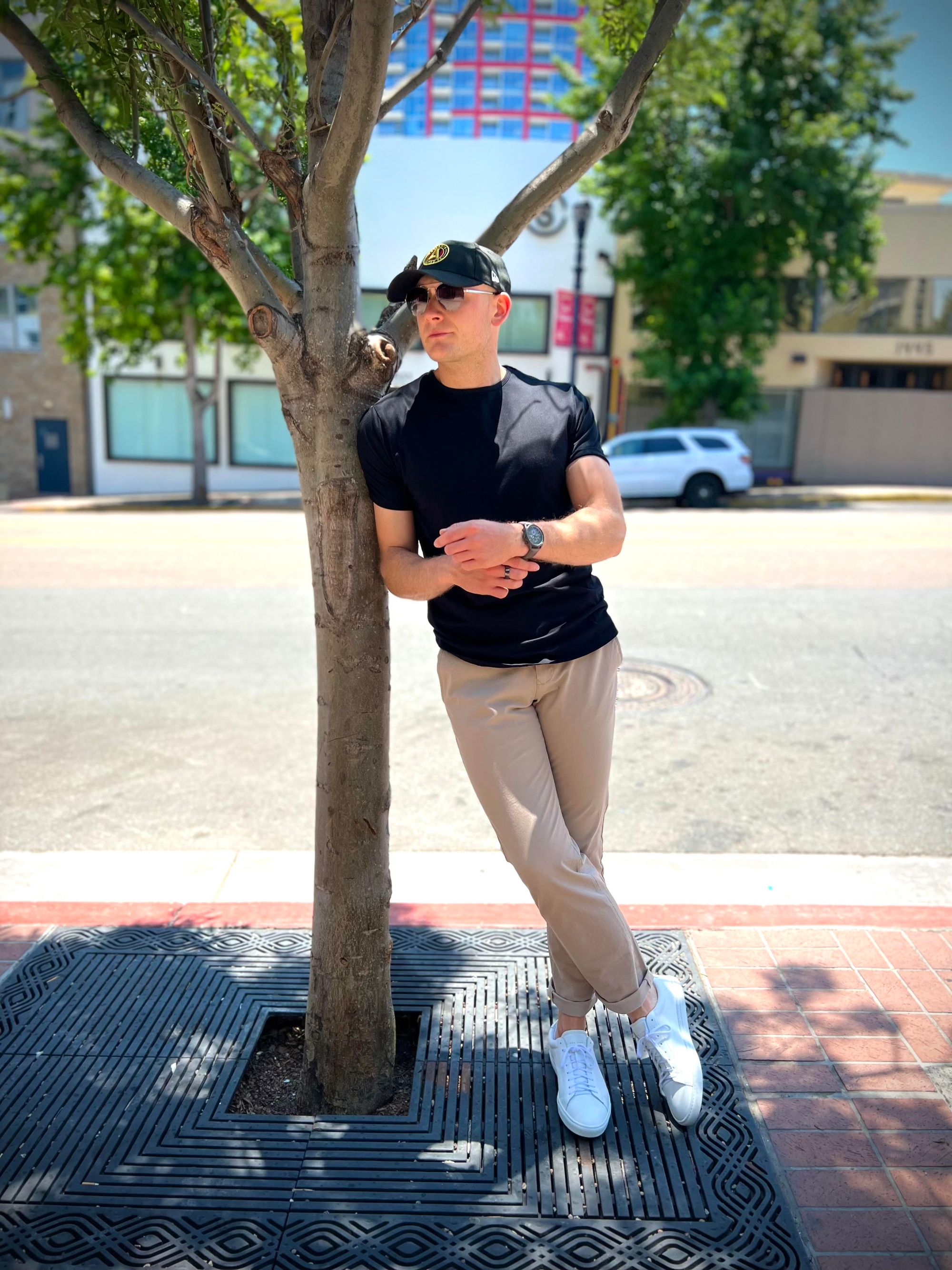 Swap the polo for a plain black-T (that fits you well, of course) and add a ballcap to swing further into the casual direction.
OUTFIT #11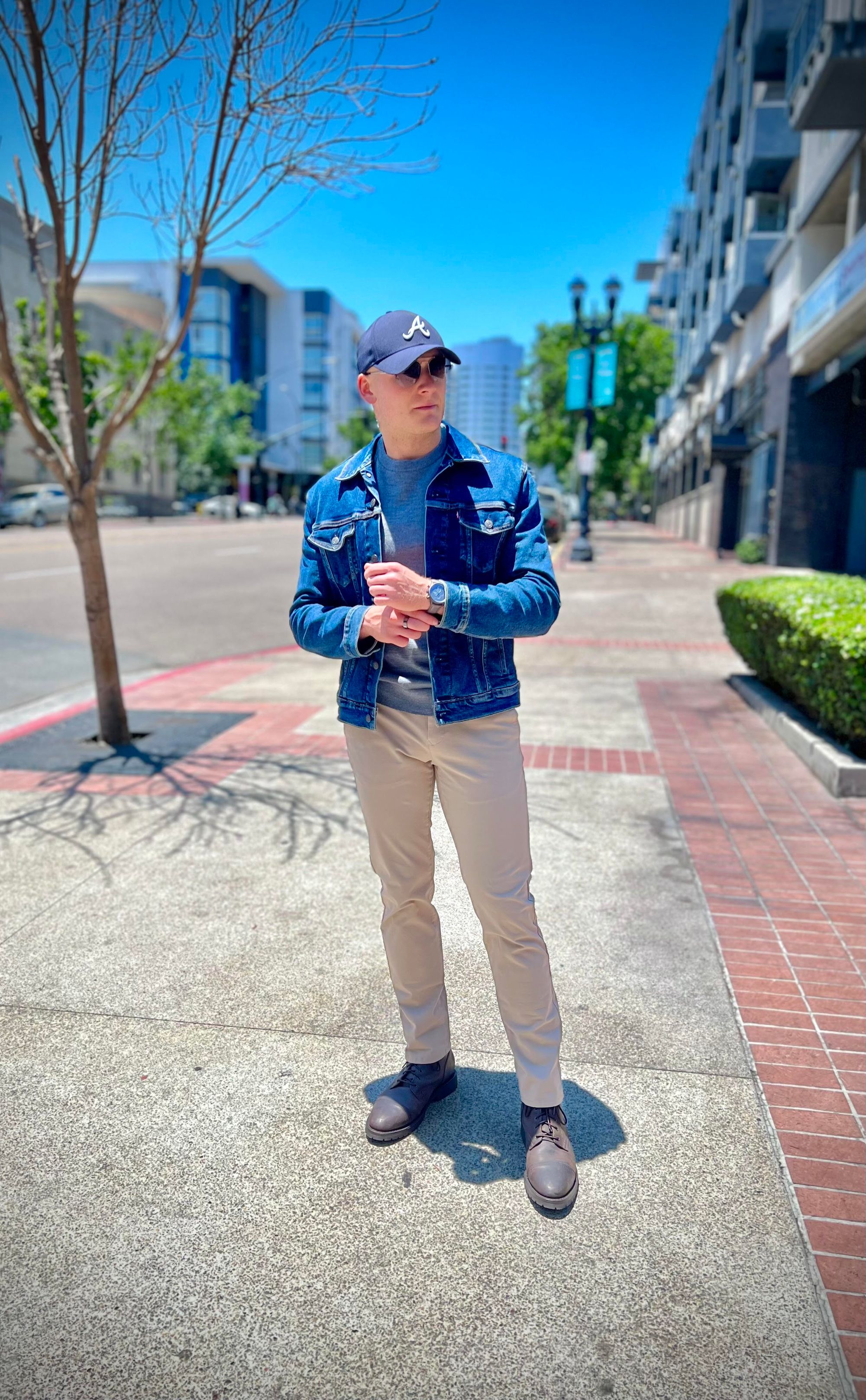 Similar to what we saw with Outfit #3, this is better suited for the autumn seasons, unlike its predecessor (though that one would work just fine depending on where you live). The addition of the brown lace-up boots makes this an even more rugged look.
OUTFIT #12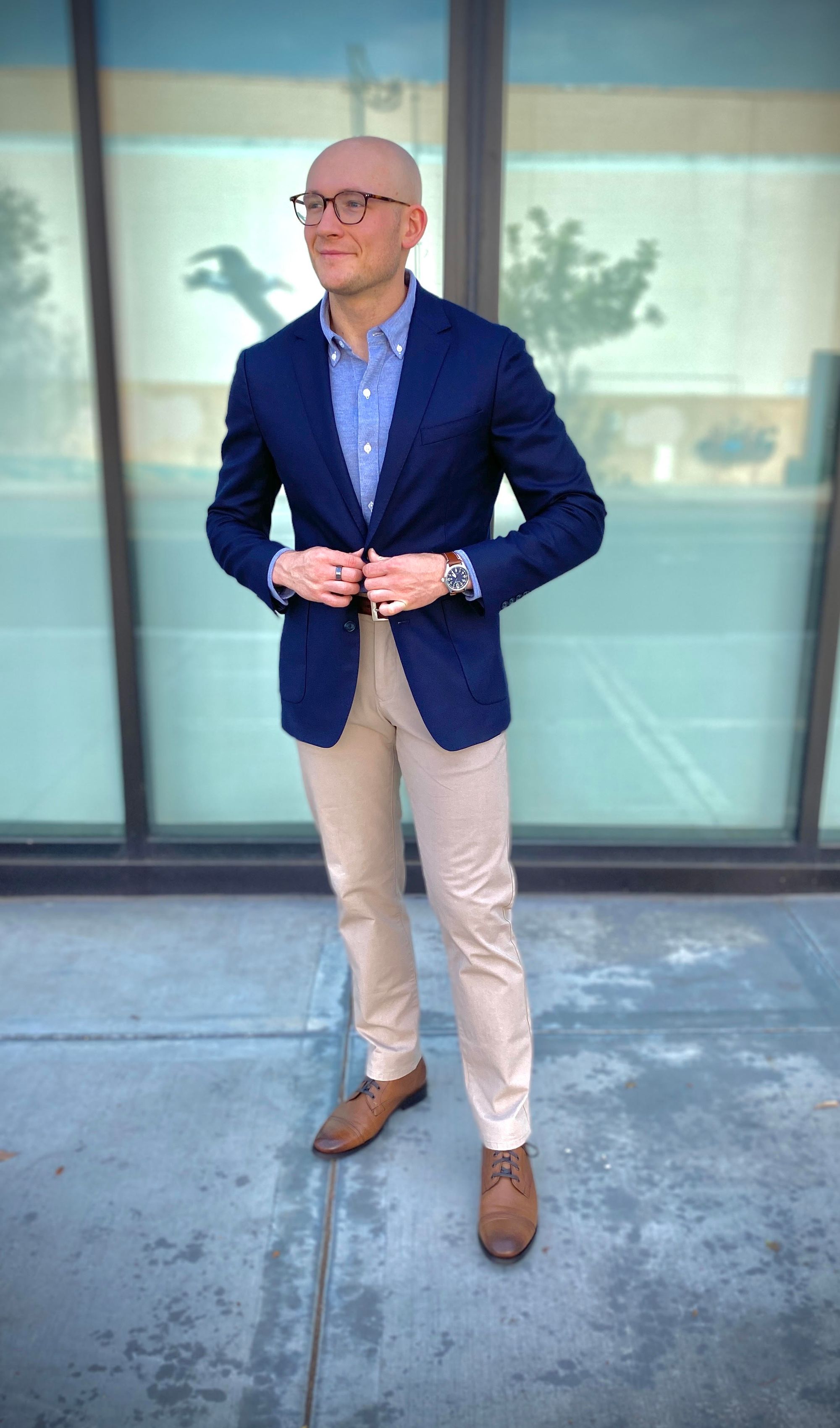 Here is a classic business casual look many of you have probably already seen. A navy blazer in a hopsack fabric, a knitted blue OCBD, walnut cap-toe boots, and our khaki chinos. Arguably the ideal way to wear khaki chinos.
OUTFIT #13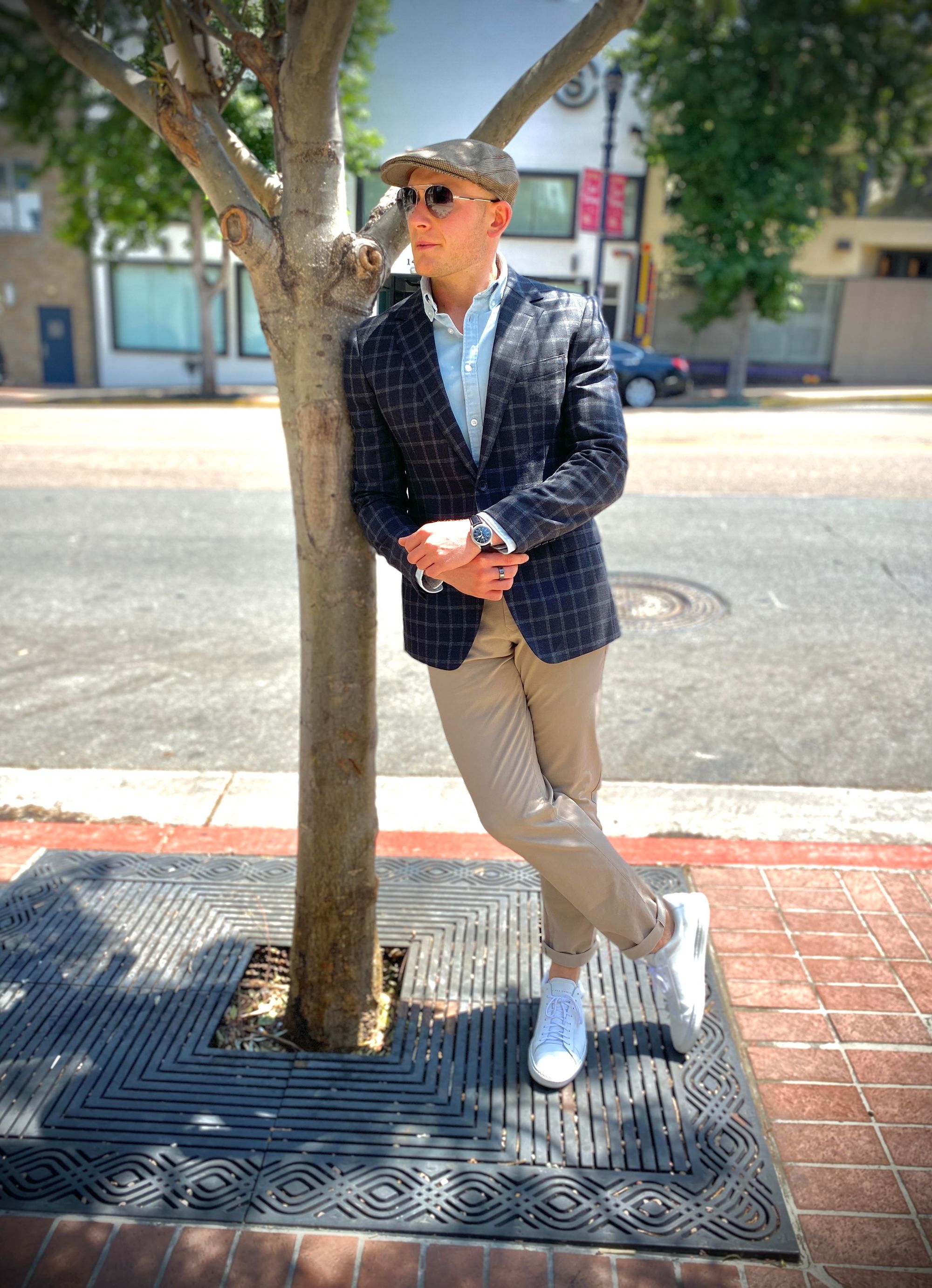 Having a little fun with colors, I have a charcoal patterned sports jacket with a light-wash denim button-down shirt and white sneakers. There is a clear contrast with this outfit, and the addition of the windowpane pattern in the sports jacket adds a little extra flair. Not for everyone, but certainly for me.  
OUTFIT #14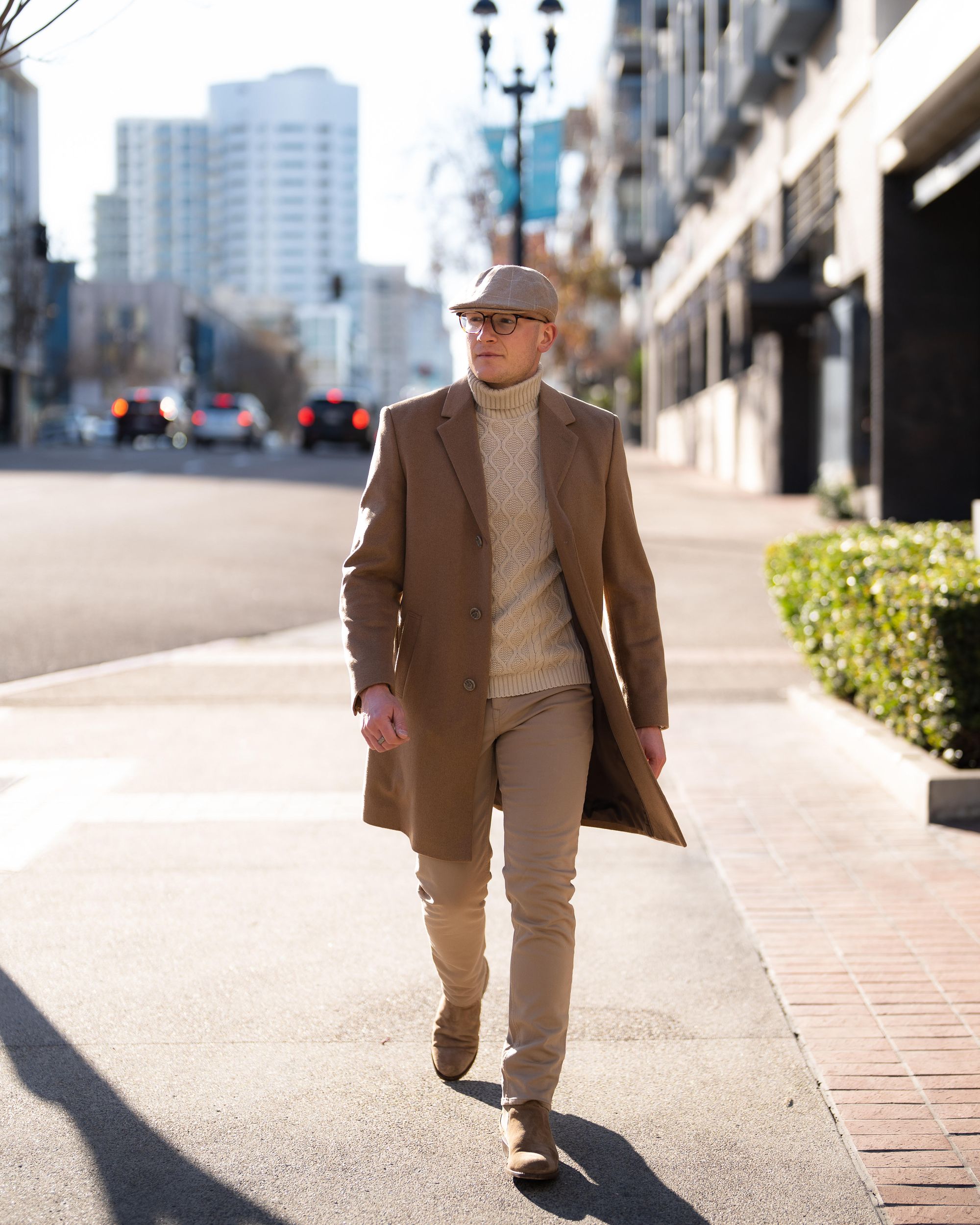 Some folks like to dress this way, and it's a tremendous showcase of heavier tonal pieces that work well together. Tan is our base color, with sand, camel, and beige detected throughout this look. This is an excellent example of a tonal outfit for the Fall and Winter months.
OUTFIT #15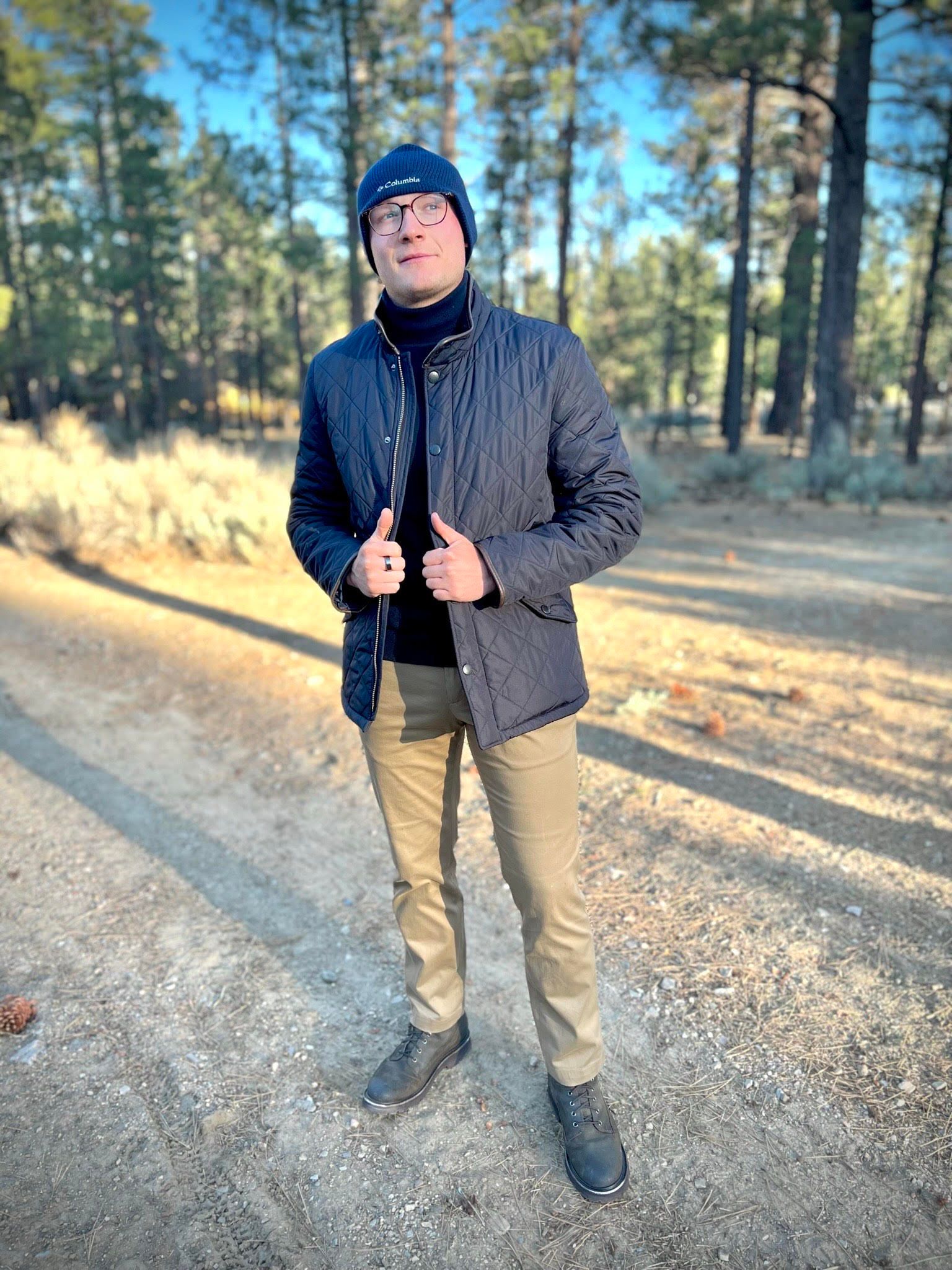 This look shows off yet again how well blue and tan pair together. Additionally, I have another pair of dark olive suede boots on, further exemplifying their unique versatility. This look also includes a quilted jacket from Barbour, which has its own rich history behind it.