THIS ARTICLE IS NOT SPONSORED, AND THE PRODUCTS BEING FEATURED WERE PURCHASED FOR FULL PRICE BY ME.
A BRIEF HISTORY
The German Army Trainers (GATs for short) are exciting sneakers in fashion. The history of this footwear variant begins in Germany during the Cold War era. Around the 1970s, the West German Military submitted a contract to have a standard-issue sneaker for military fitness training built for their german soldiers. After the collapse of the Berlin Wall in 1989 and the subsequent ending of the Cold War, which led to the downsizing of the german army from its initial strength of about 500,000 personnel, these sneakers were then sold off to army surplus outlets and beyond by their original wearers due to excess.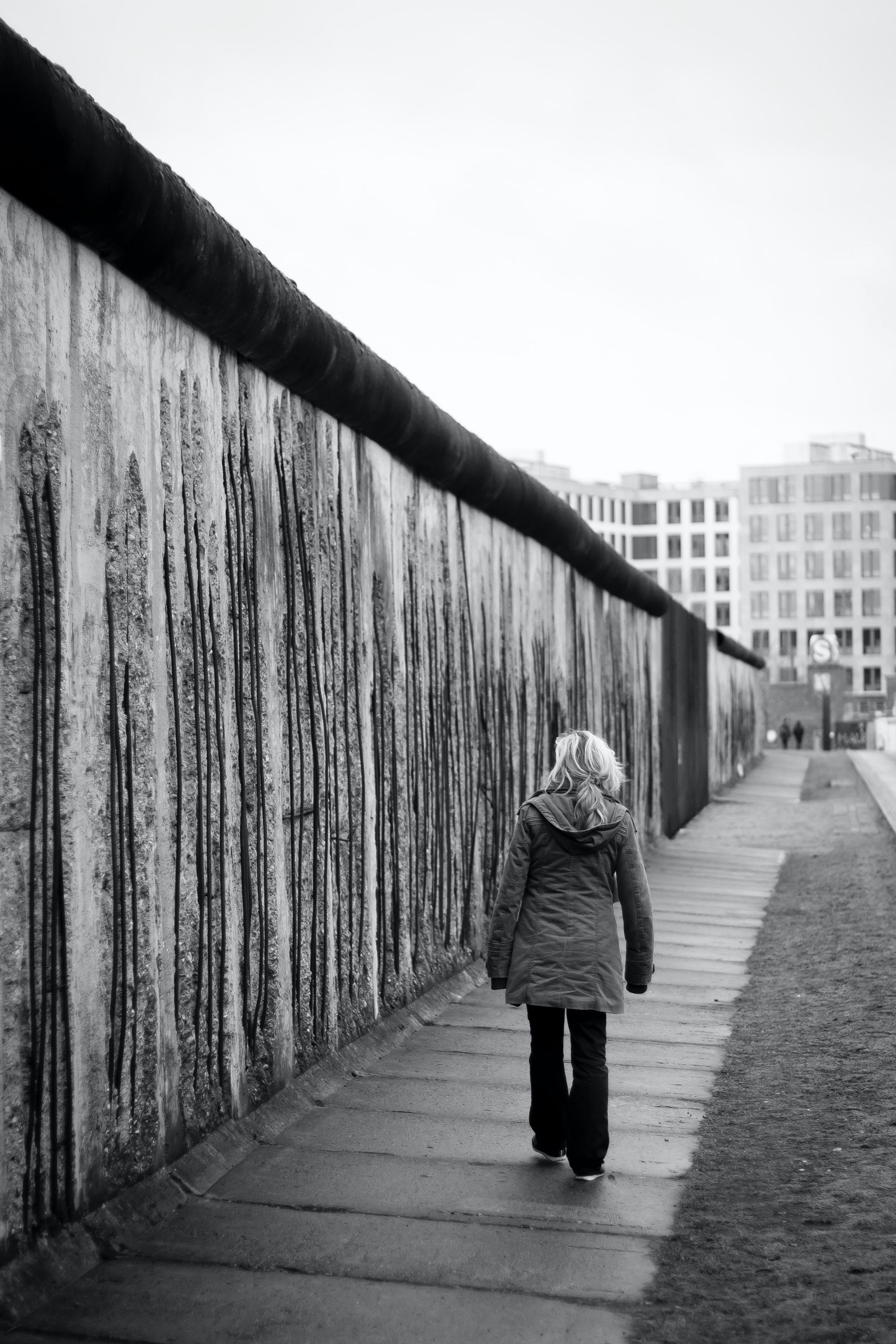 The original company that crafted the shoe is up for debate, as Adidas and Puma reportedly have been tapped to produce the first model. Even today, you can find GATs from both companies, but it isn't easy to come across a pair and good luck searching for them on Adidas or Puma websites.
It wasn't until 1999 that Maison Margiela Paris (pioneered by one Martin Margiela) would showcase the iconic and functional sneakers in his Spring/Summer Artisinal presentation. Some years later, in the mid-2000s, Maison Margiela Paris would recraft the original sneaker with a luxurious facelift, adding premium materials. Thus, the stylish icon now known as the Maison Margiela Replicas was born. These are the Common Projects Achilles versions of the GAT sneaker.
The Maison Margiela Replicas are currently the gold standard for GATs nowadays. Still, sadly, much like the Common Projects, they aren't direct-to-consumer and are priced at a premium, and we're talking over $500 typically.
SILHOUETTE & DESIGN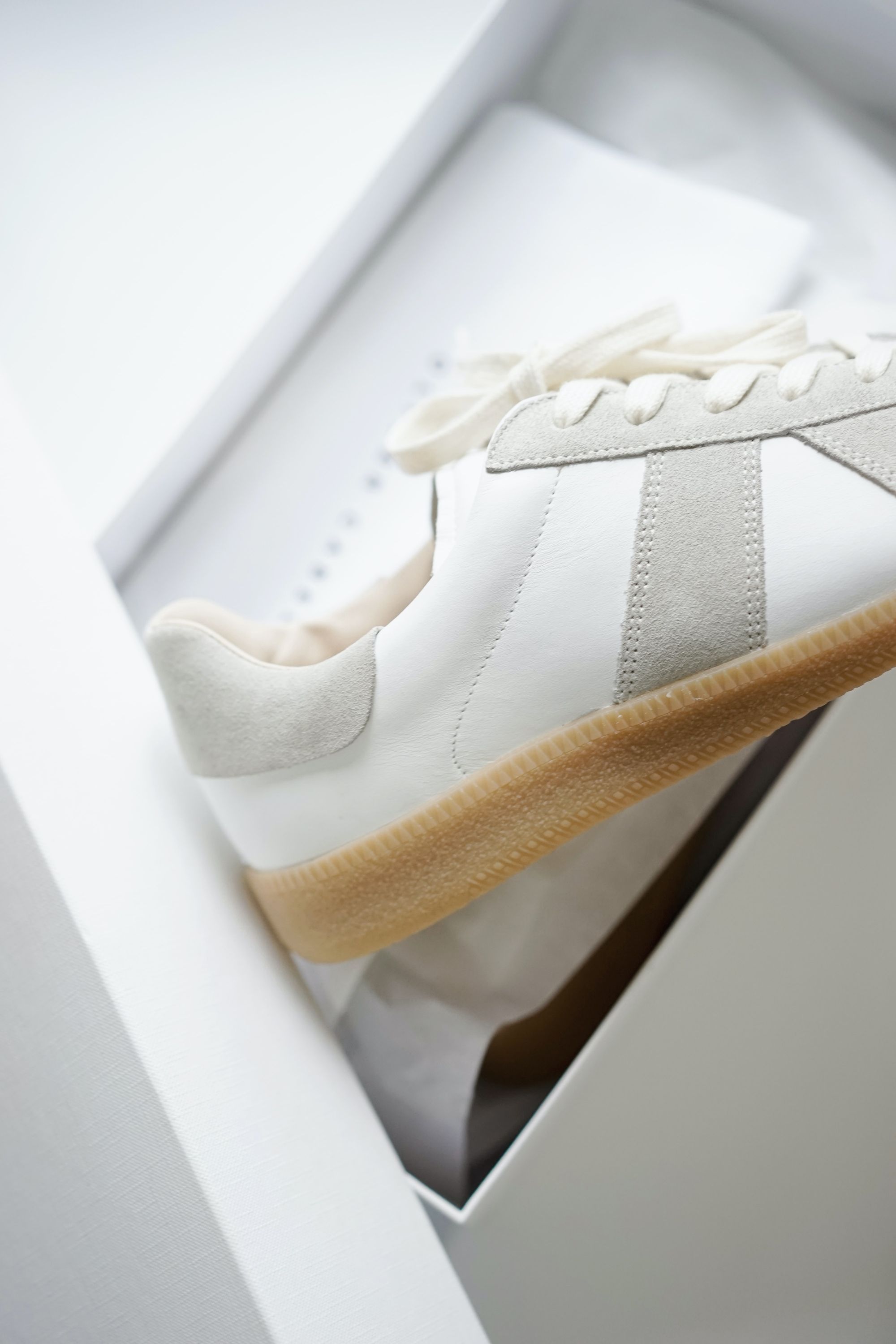 The definitive look of a classic GAT is a white leather upper with gray suede paneling stitched around the side and across the toe box of the shoe. The laces are either white or off-white, and the outsole is a classic gum sole.  
You'll typically find a lot of Europeans wearing this type of sneaker, but I have noticed more and more people wearing them in America.  
ALTERNATIVE GAT BRANDS
I recommend Oliver Cabell and Beckett Simonon brands when snagging a pair of quality GATs in various colorways and materials.
Oliver Cabell is a direct-to-consumer alternative to Common Projects that, in my opinion, matches the quality at nearly half the price. Beckett Simonon, on the other hand, is a made-to-order company. This means that your shoes are constructed after you place the order online. The materials are gathered, and you'll receive periodic updates via email detailing the construction of your shoes.
You might have an issue if you don't want to wait up to three months for your sneakers to arrive. Where Beckett Simonon shines, however, and the primary impetus for why they have opted for this particular model is so that they can minimize waste, reduce inventory, and pass those savings back to you, the customer. This allows you to enjoy high-quality footwear at an exceptionally affordable price. The catch is, of course, the wait time.
The Morgen Trainers, Beckett Simonon's version of the classic GAT design, can go head-to-head with the Maison Margiela Replicas and run at a third of the price. I'll be posting a full, in-depth review of the Morgen Trainers from Beckett Simonon soon. But as I continue breaking them in and formulating my honest assessment, here are ten outfits across Spring, Summer, Fall, and Winter (depending on where you live, of course) that you can rock with a pair of GATs, regardless of where you decide to purchase them from.
For these 20 outfit ideas, I'll be styling the Morgen Trainers from Beckett Simonon. These come in two variations (which I will showcase throughout); a classic pair of GATs with gray suede paneling and a full-grain white upper version. These outfits work well with either of these, depending on your preference.
---
OUTFIT #1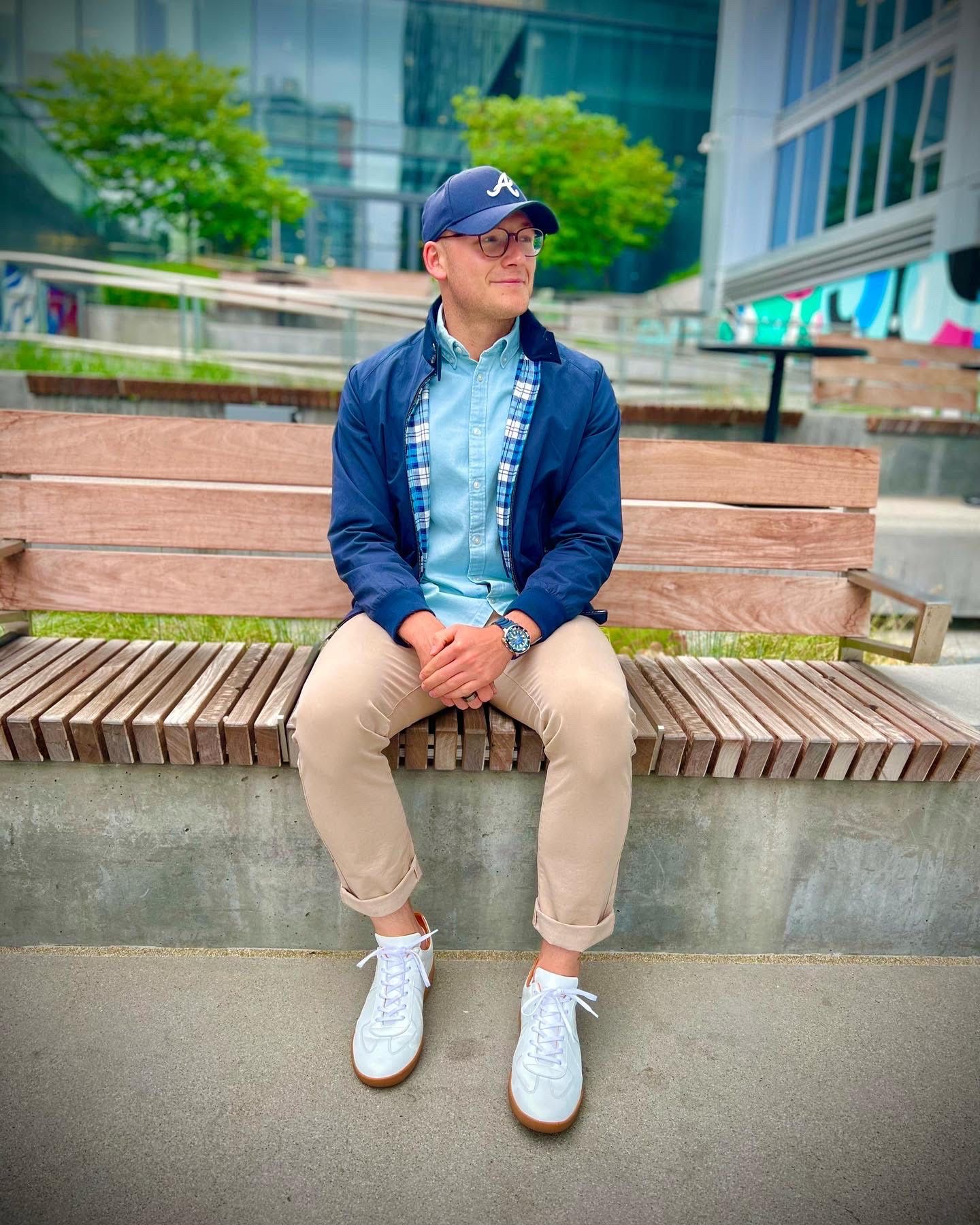 A light denim button-down shirt, a navy Harrington jacket, and classic khaki chinos with a cuff to keep it somewhat preppy. This look is perfect for springtime.
OUTFIT #2
Another great springtime getup, this is a more monochromatic look. I have a much darker-wash denim button-down shirt on with the same Harrington as before, this time with light-wash jeans; this ensemble is still very much a smart-casual vibe.  
OUTFIT #3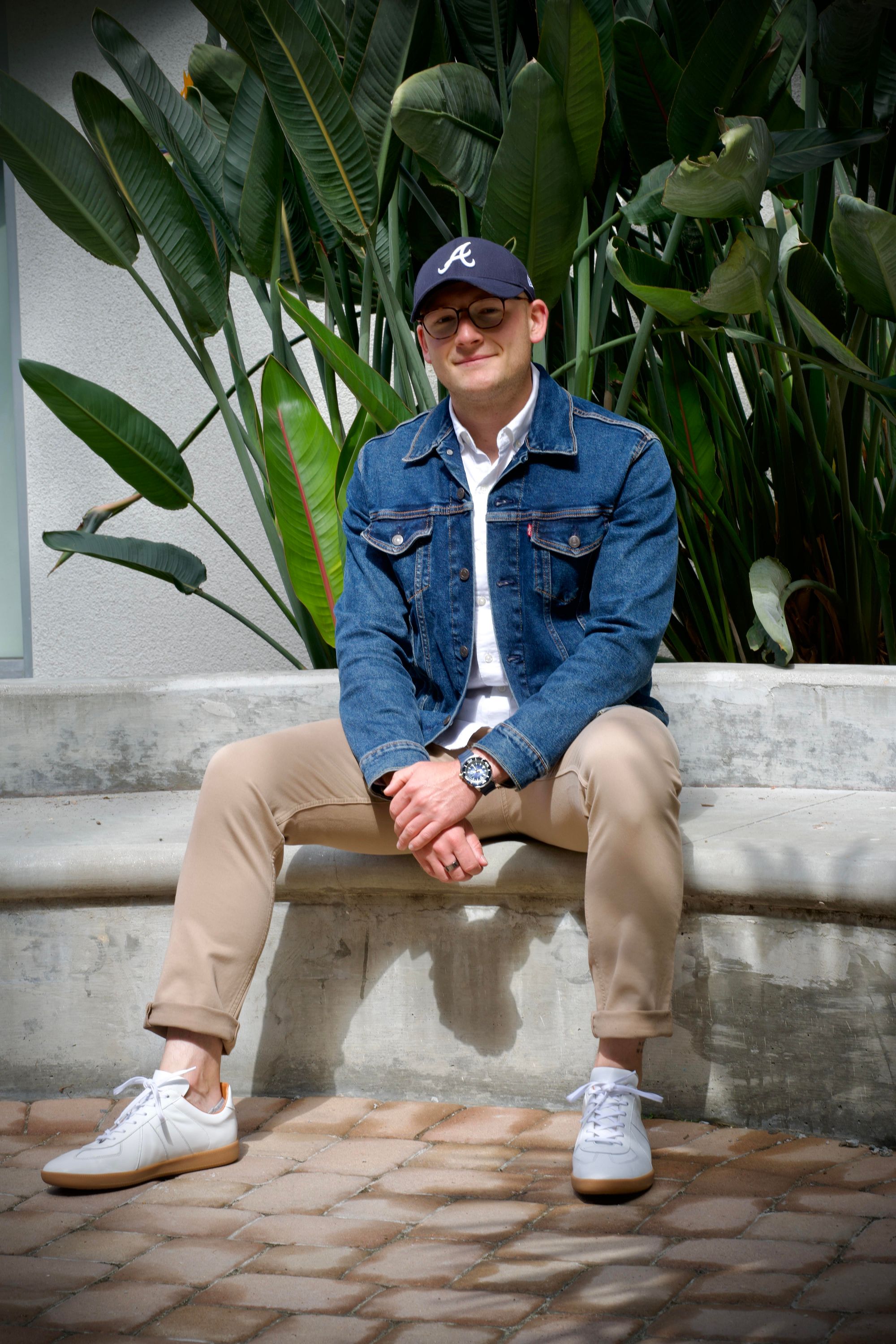 An absolute classic in the realm of menswear. A white OCBD shirt with khaki chinos and a classic denim trucker jacket from Levi's. The gum sole in the GATs pair well with the khaki chinos.
OUTFIT #4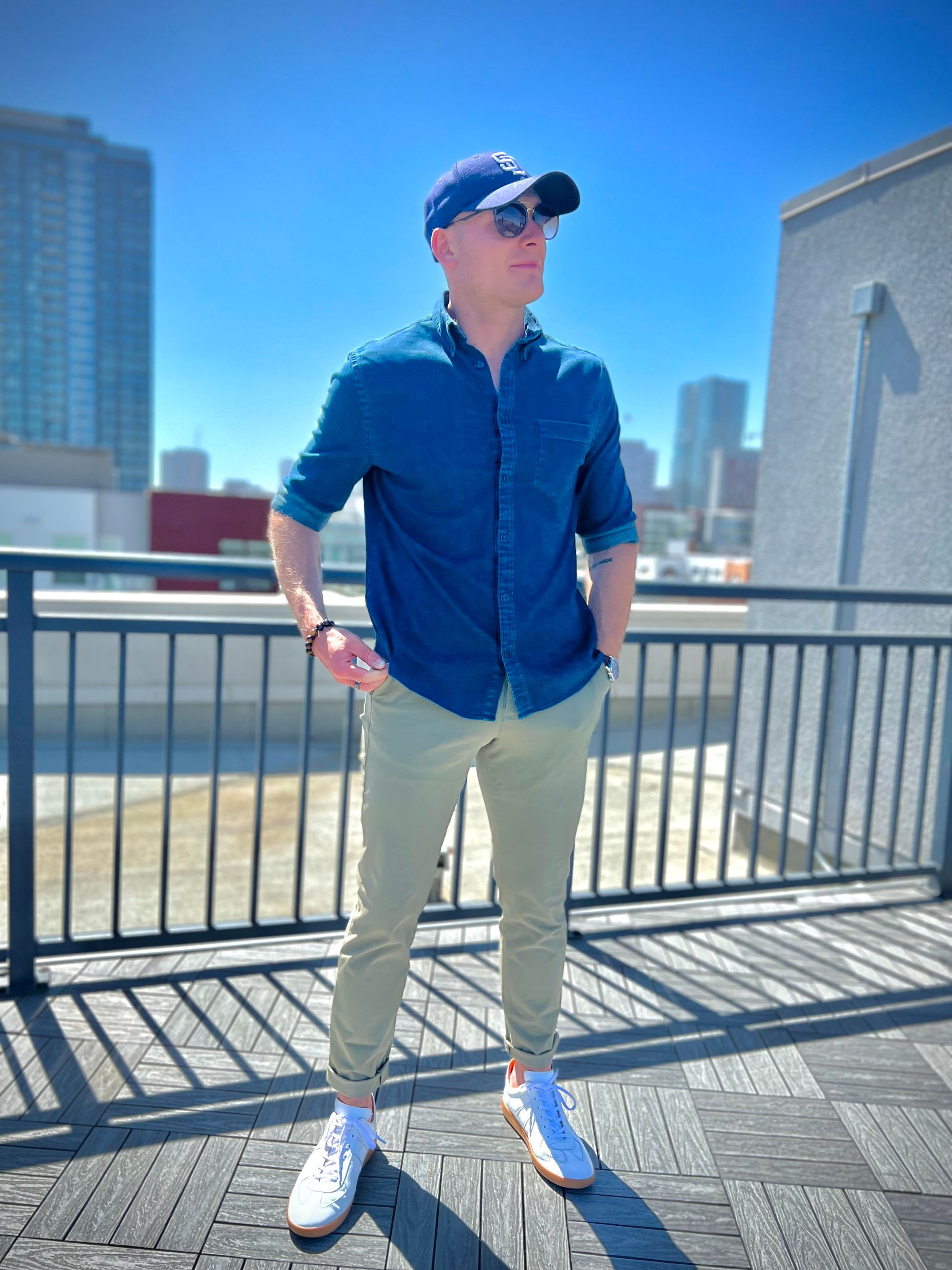 An analogous combination that features a dark-wash denim button-down shirt and olive chinos. Perfect for lower-contrast individuals (or anyone, if we're being sincere). Blue and green are analogous colors, which means they sit next to each other on the color wheel and thus pair handsomely together.
OUTFIT #5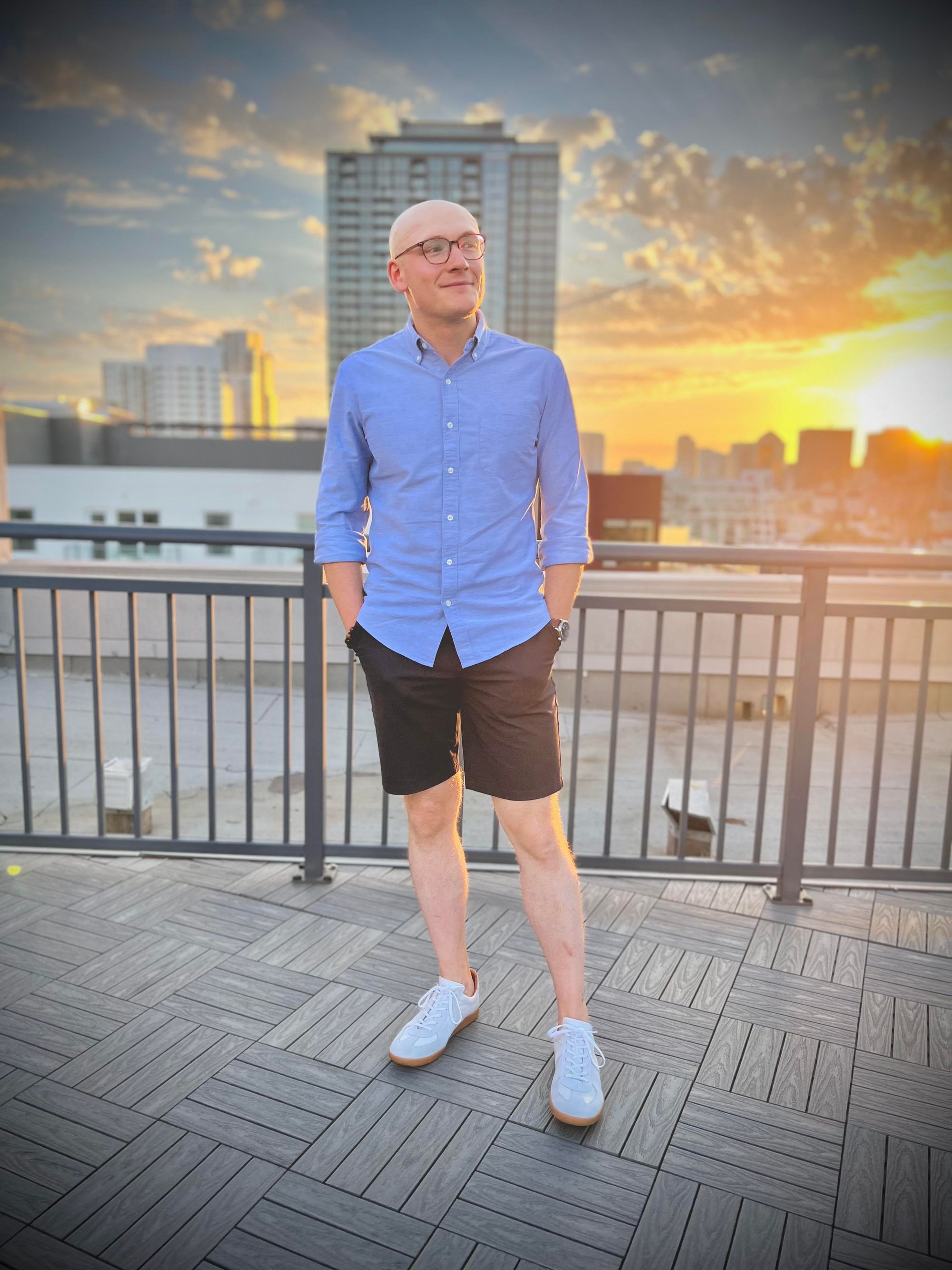 A standard light-blue oxford cloth button-down shirt (OCBD) with some navy chino shorts. As you can see, the GATs do a great job of elevating this ultra-casual look; more so than white sneakers would do (though they would work fine here also).
OUTFIT #6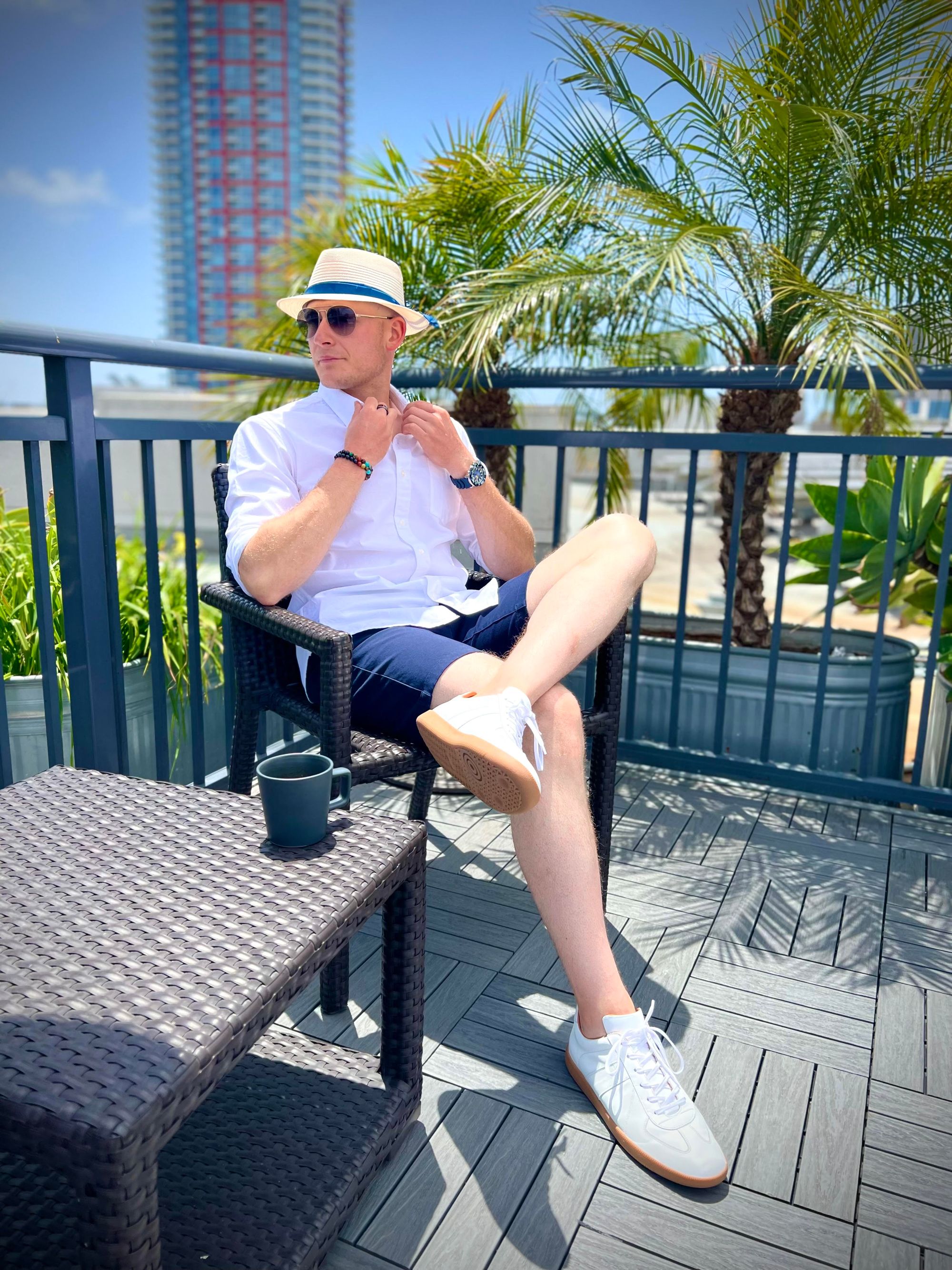 Swap the denim shirt for a white OCBD. This time with a straw fedora and some killer shades—casual, comfortable, and super-cool.
OUTFIT #7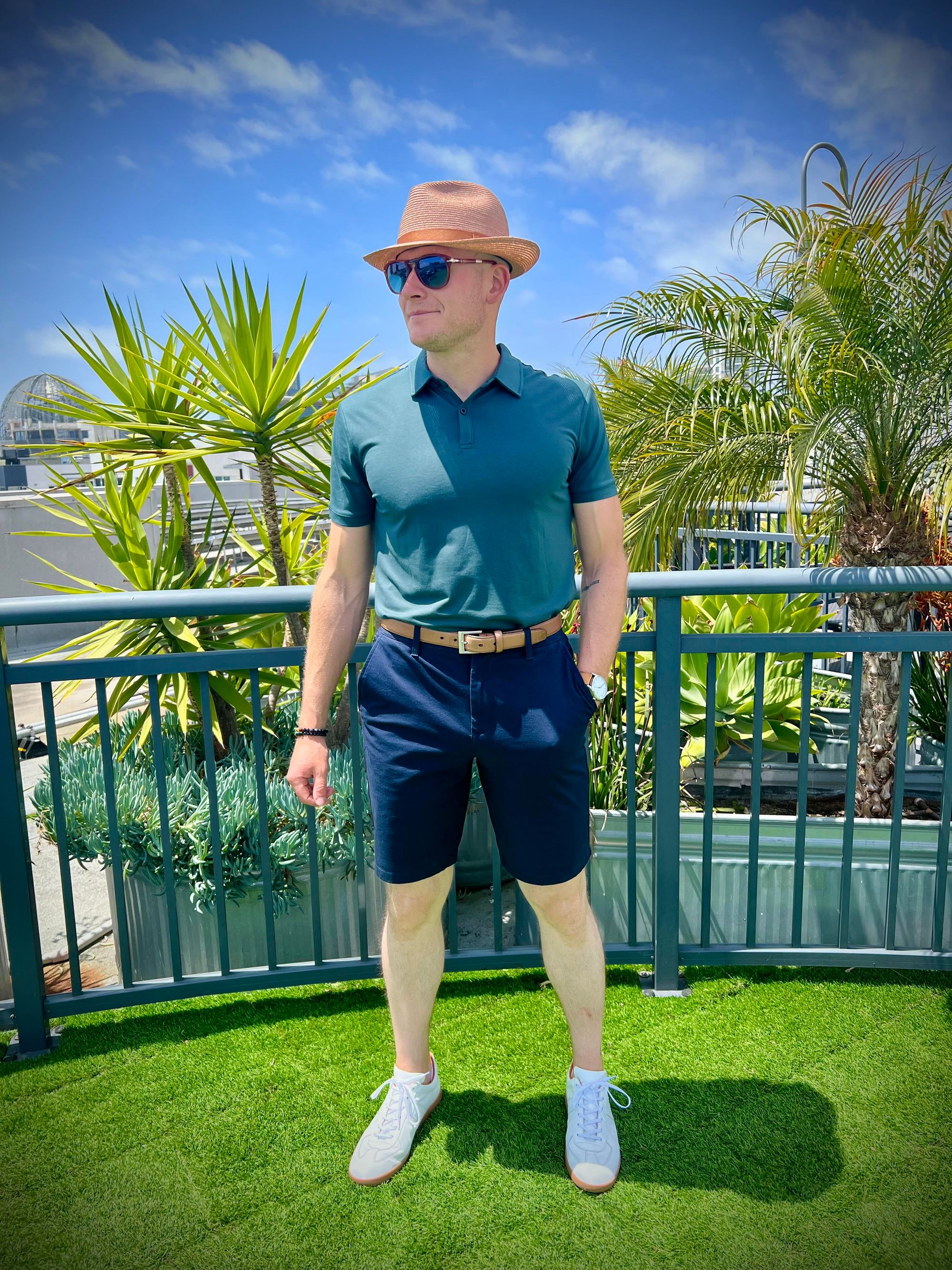 We aren't "matching our leathers" here because wearing a white leather belt would look far too silly. However, this light-tan belt fits the gum sole in the GATs very well. As a result, we retain the right amount of harmony that we would want to see in any well-constructed outfit. This is yet another analogous outfit; you'll find that cooler greens and blues go great with tan colors.
OUTFIT #8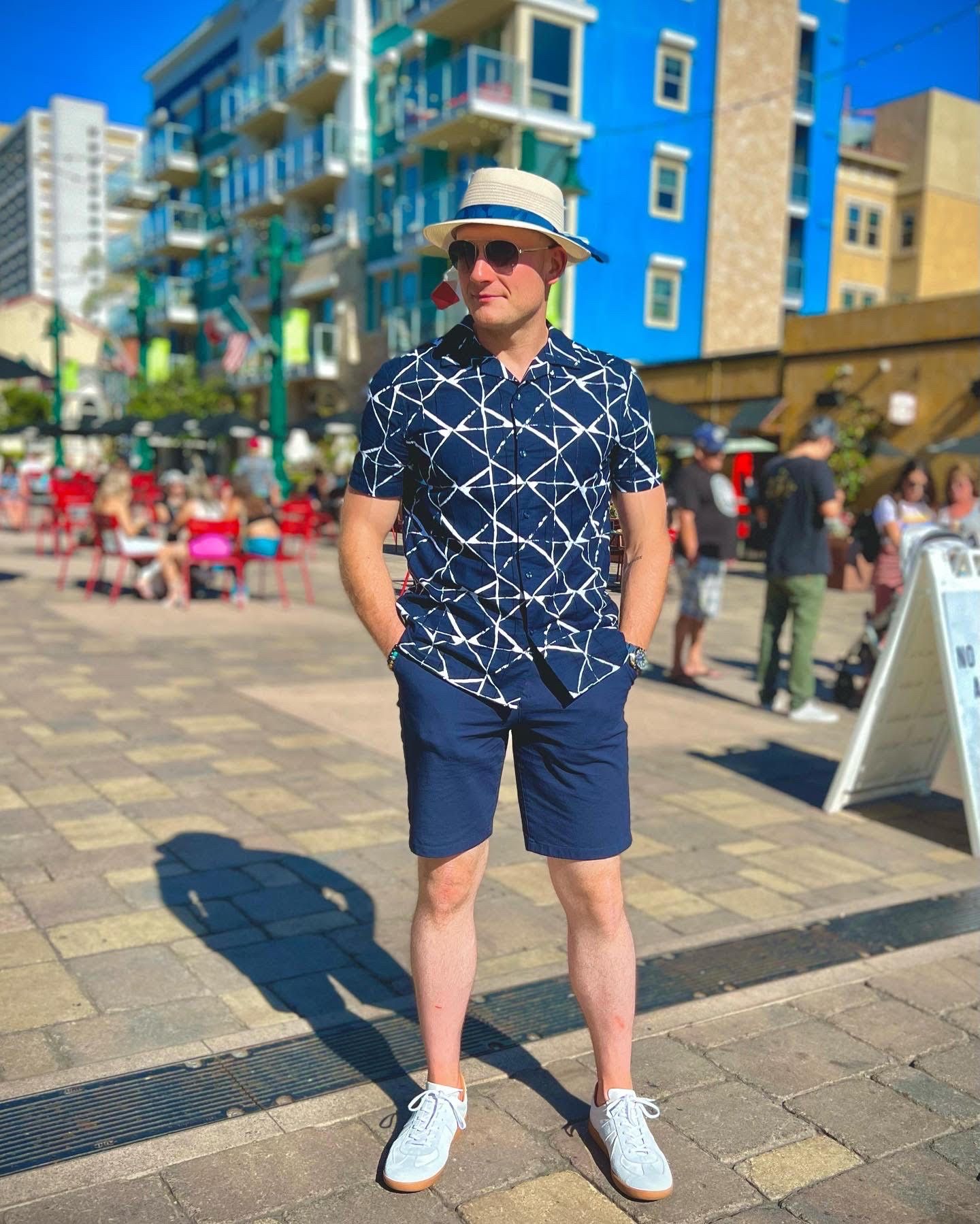 A bit more chill here. We have a mostly blue ensemble but with a patterned camp-collared button-up shirt. The pattern isn't too loud, so it strikes a nice balance between tasteful and playful. This look screams summertime.
OUTFIT #9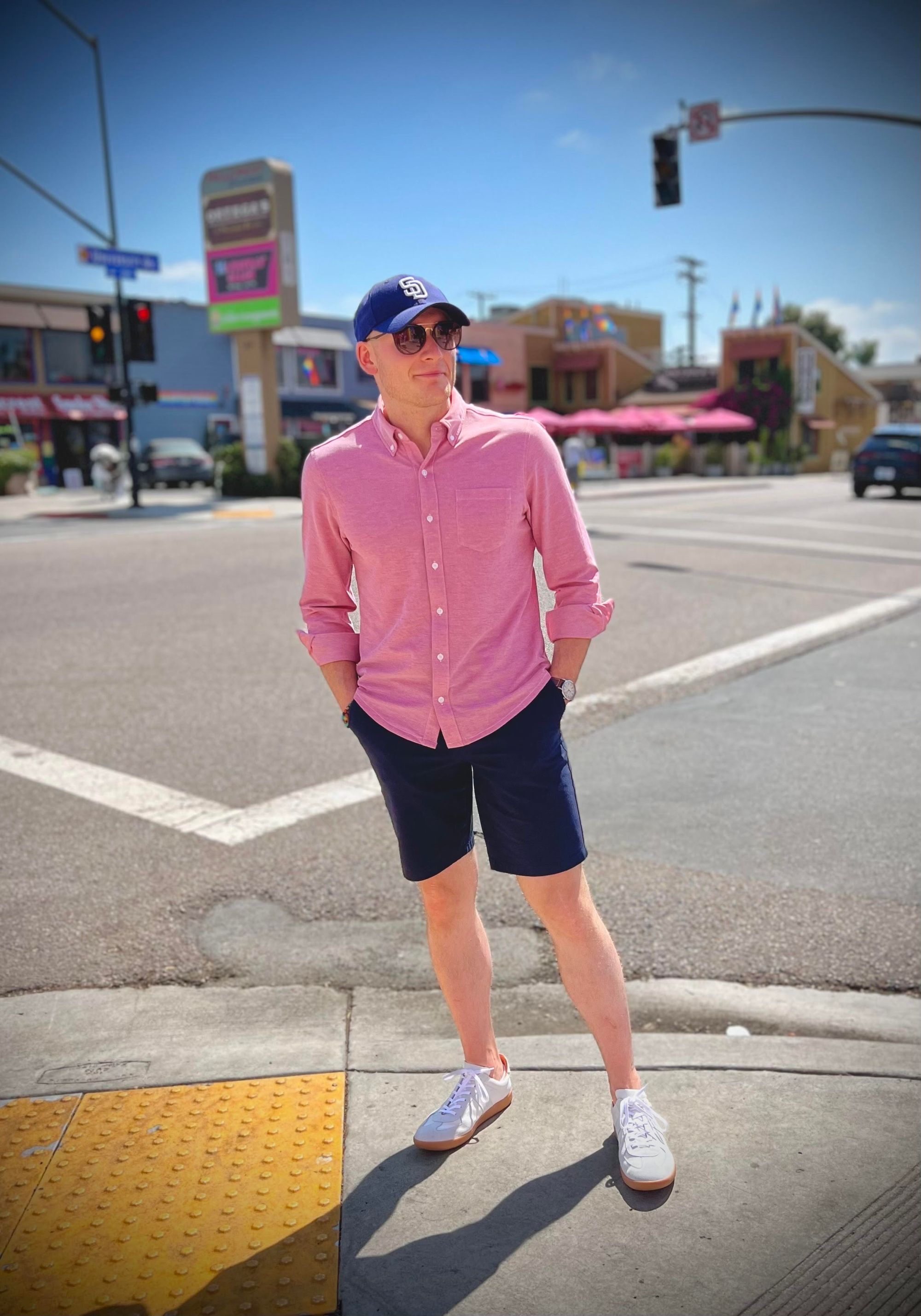 Fabric can go a long way in setting an outfit apart from others, even when the components themselves aren't anything to write home about. From afar, this looks like a typical pink OCBD with some navy blue chino shorts, but venture a little closer, and you'll see that the texture of this shirt is of knitted construction, making it lighter, comfier, and more casual. Much like the addition of the GATs, it's all in the details.
OUTFIT #10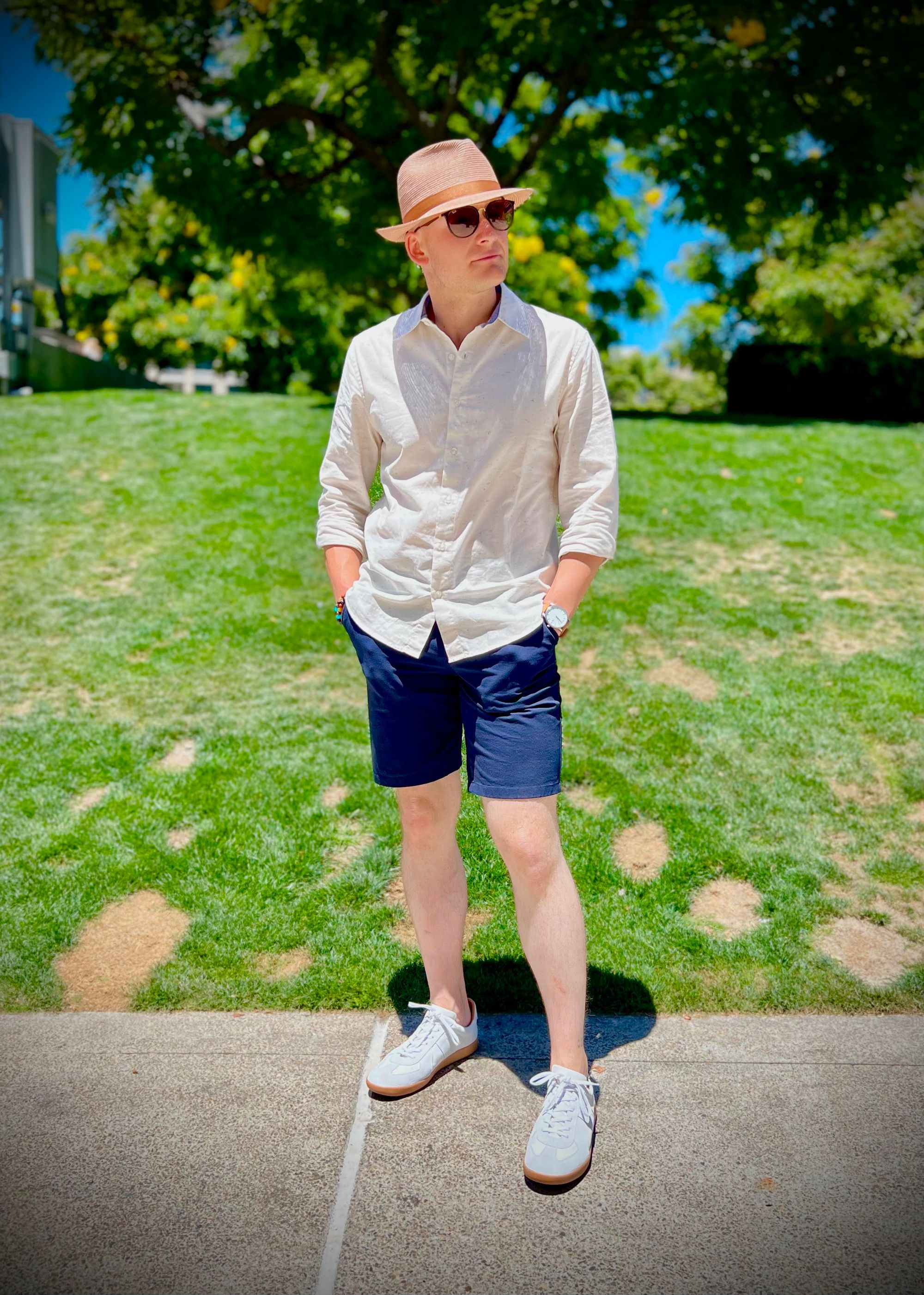 Try an easy linen shirt if OCBDs or camp collars aren't your speed for summer. This chalk-colored one is off-white with hues of tan woven into the fabric. This outfit works very well with the gum-soled sneakers and tan fedora (and it does a great job of beating the heat).
OUTFIT #11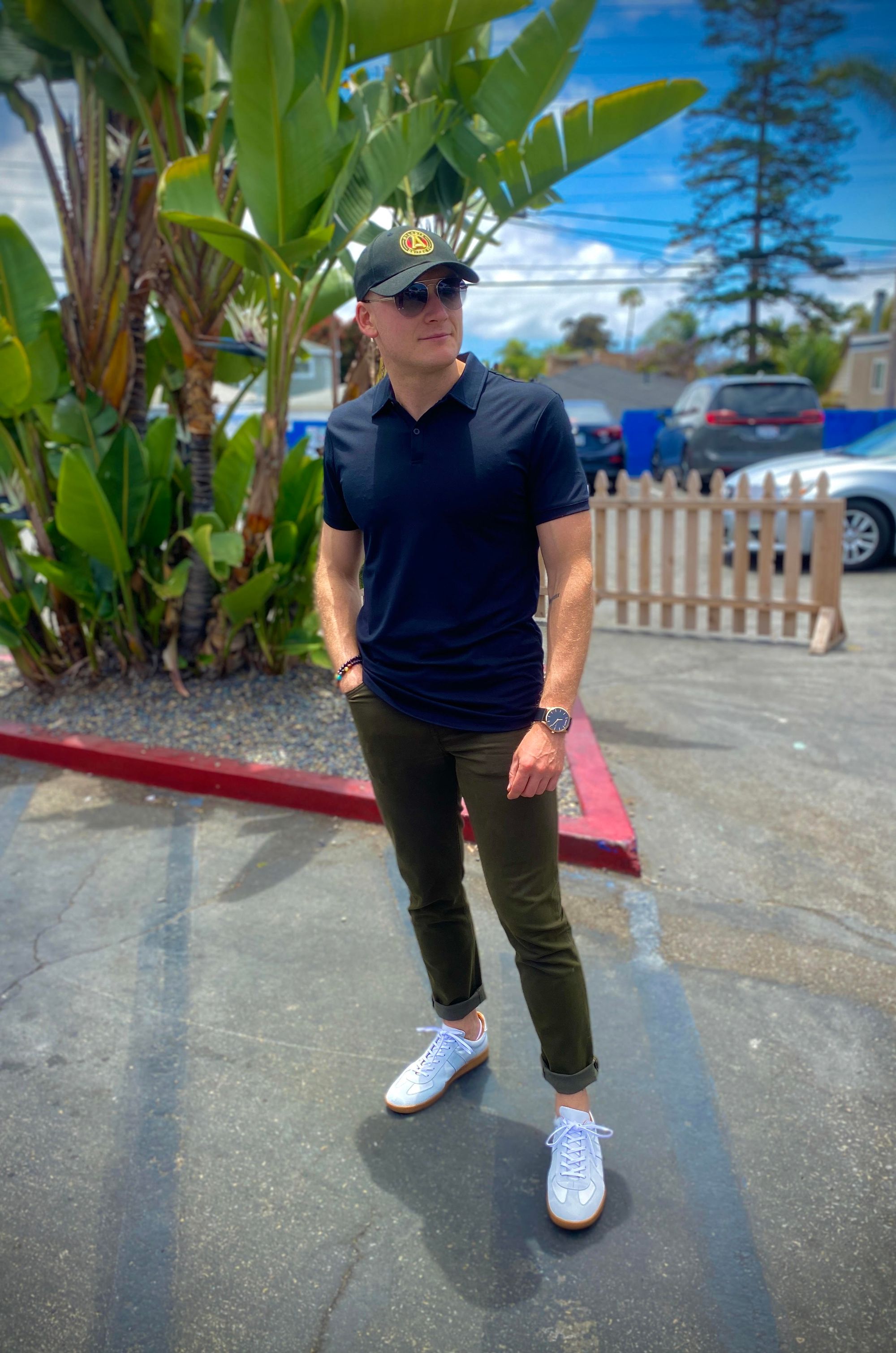 Tan and white also look handsome with black and dark olive. Look no further than the above example. Dark and light outfits can work efficiently with a pair of classic GATs.
OUTFIT #12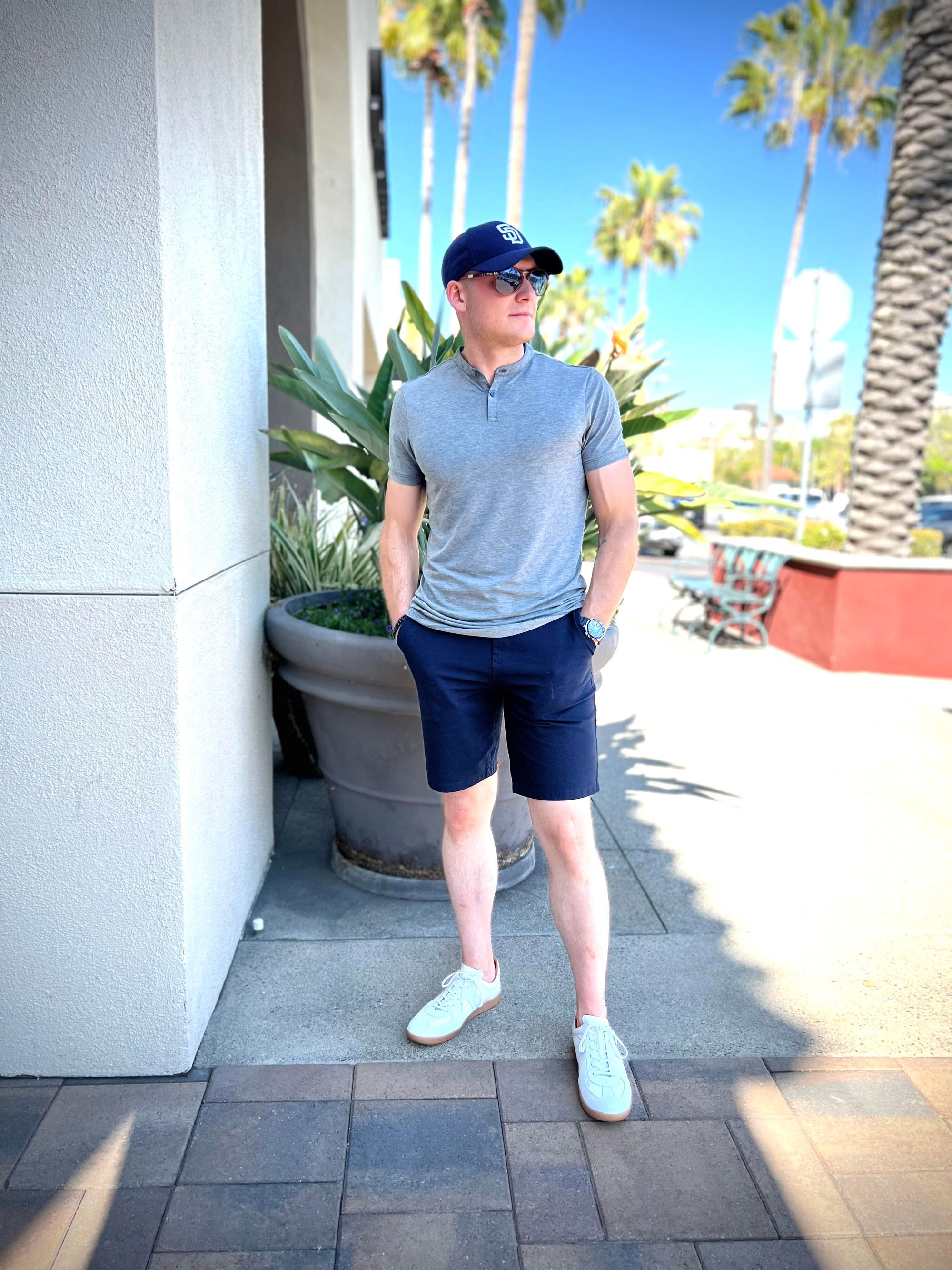 This knitted band-collar polo shirt is different but not too much so. Any opportunity to find ways to branch out and be a little other than everyone else makes a difference in the realm of style. Luckily, GATs give you a head start because, despite their classic and timeless nature, not too many people wear them.
OUTFIT #13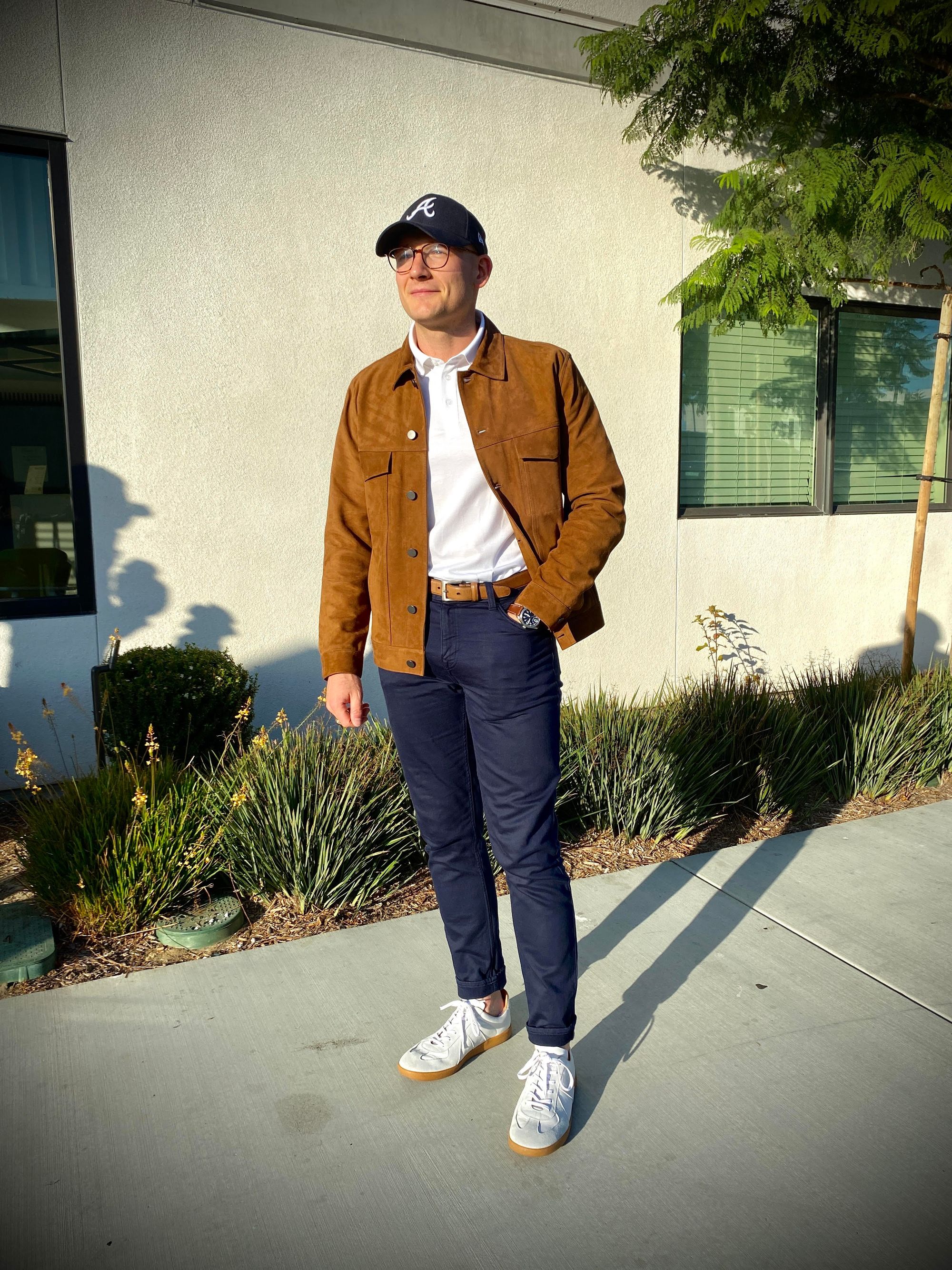 Perhaps one of the more creative looks I have put together. Again, white, tan, and navy blue look handsome together. There are a lot of harmonies baked into this outfit. For starters, the suede leather trucker jacket matches the suede paneling in the GATs from a material standpoint, while the gum soles closely match the rich tobacco color of the jacket.
Additionally, we have the same tan belt as showcased previously. This is an excellent example of thinking outside of the box and making great use of our colors because there are clear tones of orange in this rich tobacco suede jacket, and blue and orange are complimentary colors, which means they pair together exceedingly well.  
OUTFIT #14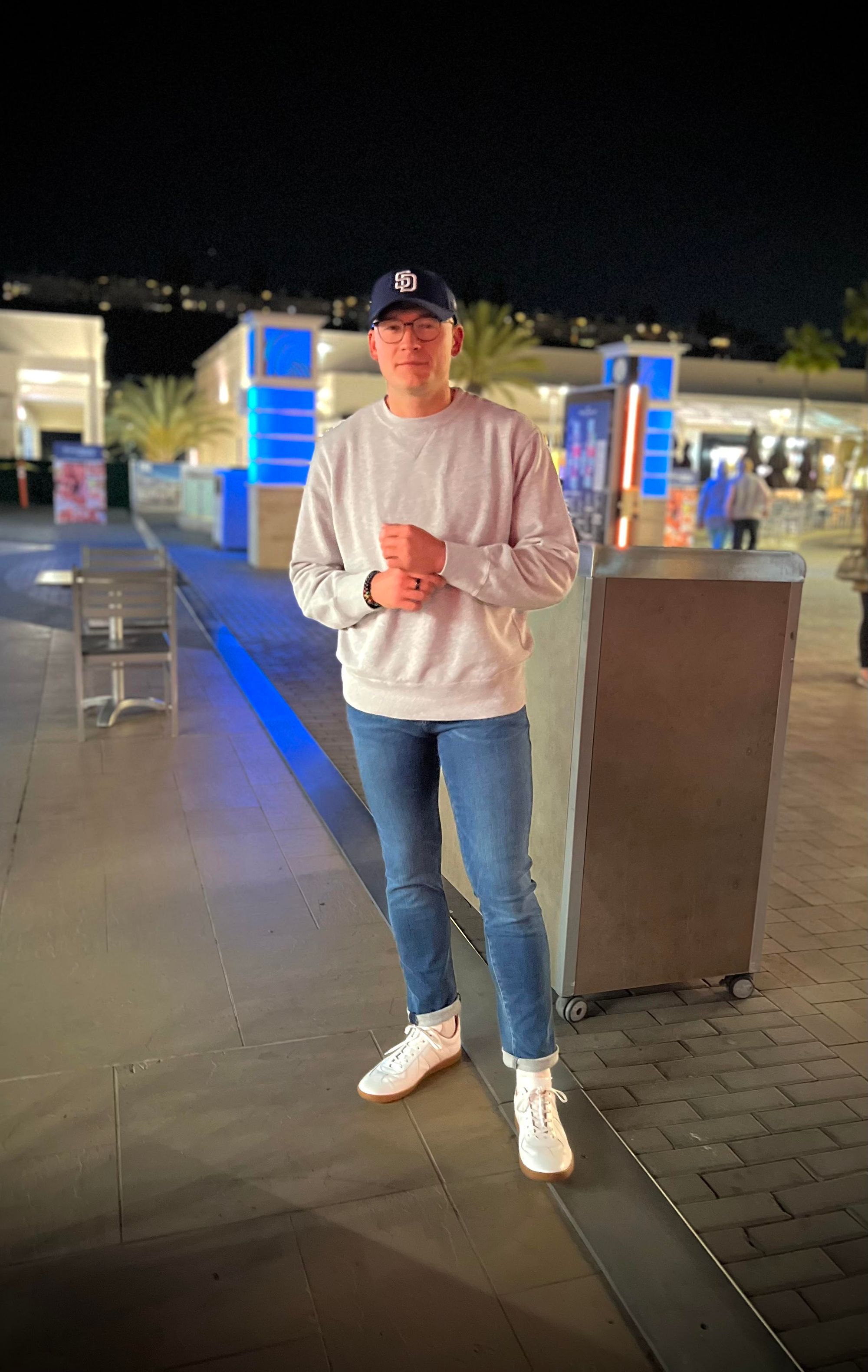 Not much to say about this one. What you see is what you get. The priority is comfort first, style after (and we would never dare to walk outside without bringing our style with us).
OUTFIT #15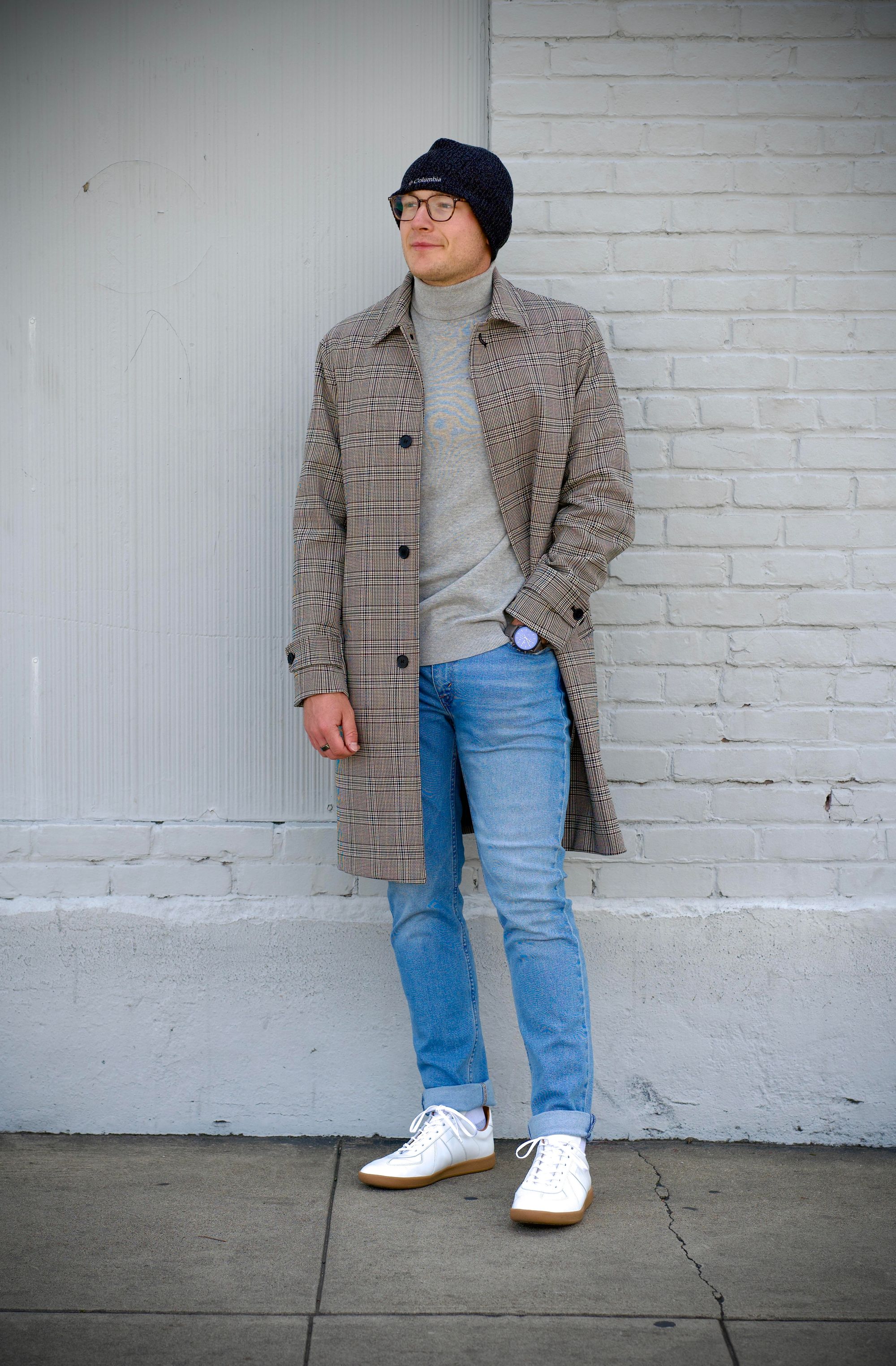 A look that isn't for everyone, but we are getting the most out of neutral colors in this ensemble and with a preppy vibe to boot. Much like the outfit before, this is a comfortable and stylish casual fit that is perfect for crisp Fall or Winter days.