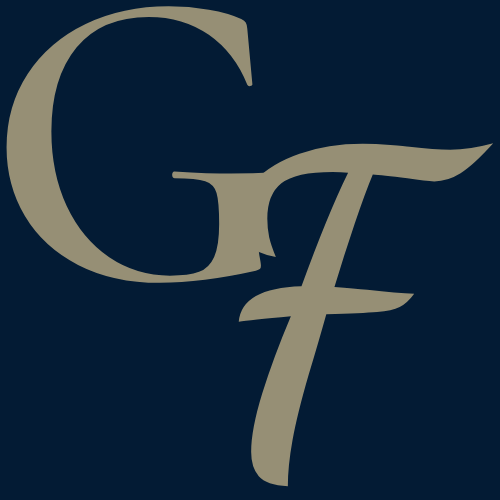 How would you do it if you had to start your wardrobe from scratch?
Before we endeavor to answer that question, it's essential to specify the kind of wardrobe I'm talking about. As we all develop our styles, what we decide to fill our closets will inevitably vary based on differing tastes.
Regardless of our starting point, I think every man can benefit from beginning with a timeless and classic wardrobe that serves as a solid foundation for adding future garment pieces. In other words, we ought to prioritize the items that will get continual use and won't be in danger of going out of style.
The fashion industry relies on the shifting of trends, but despite that fact, there are some timeless pieces that we can take comfort in knowing will stand the test of time and survive the coming and going of trends.
Following this article, I will include pictures from my style archive showcasing outfit combinations that I assembled consisting only of the items in this list. This is meant to showcase the versatility and interchangeability I've just described.
1. WHITE MINIMALIST SNEAKERS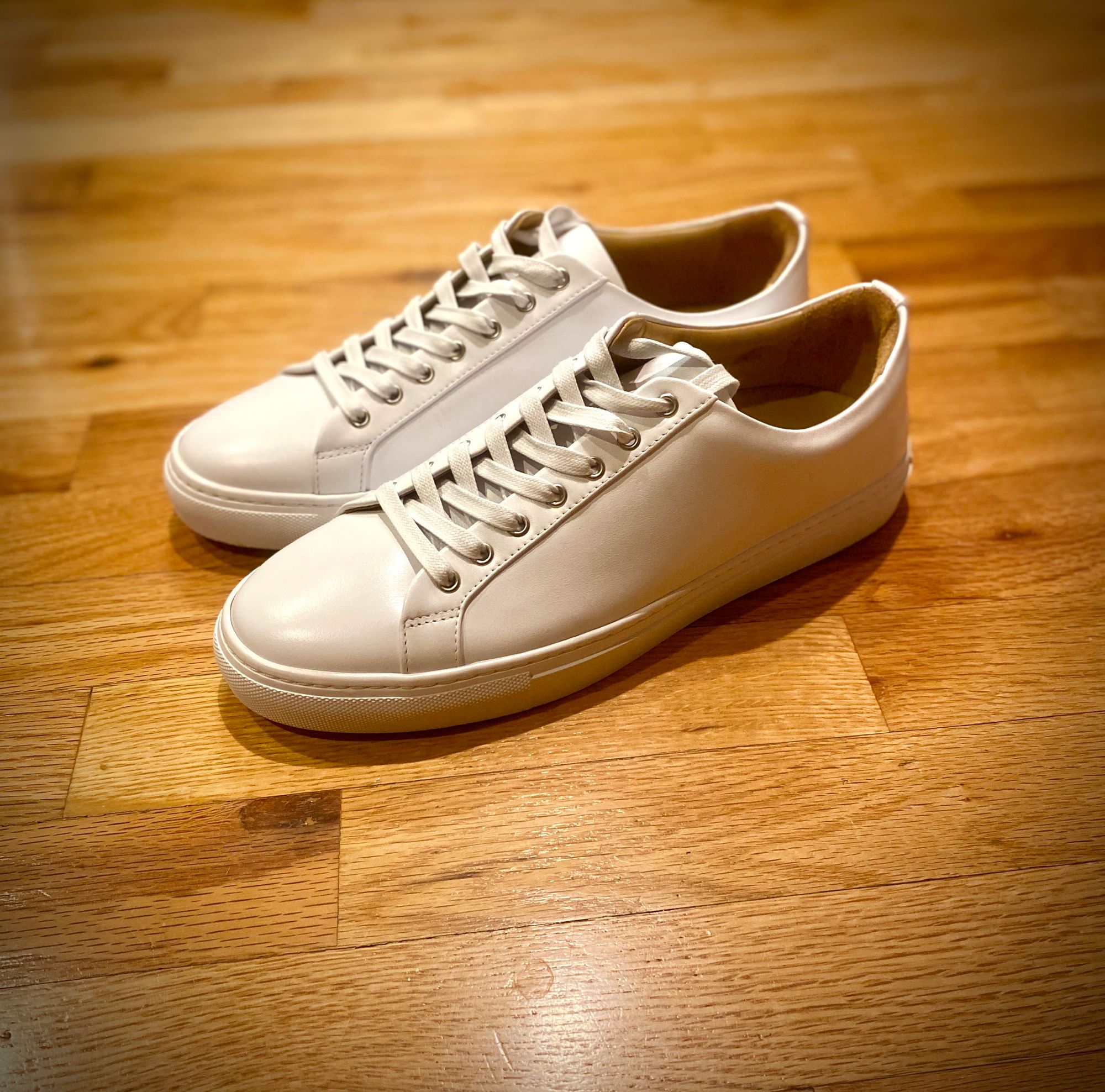 The type of footwear I naturally gravitate towards the most often is a pair of white minimalist leather sneakers because of their versatility.
Seriously, it's 2022, and if you have a suit that fits you well, accompanied with the build that compliments it, you can get away with a gray or navy suit paired with a clean and elegant pair of leather sneakers. The key is to select a pair devoid of any apparent branding or additional colors that stick out, especially from a distance.
What makes this item so excellent is the sheer number of outfit combinations that it allows for. When it comes to white sneakers, there's a pair for everyone. Whether you opt for New Republic's Kurt Sneakers for less than $100 or $450 Achilles Common Projects, a pair at just about any price point will work wonders for every man. Just remember to take care of them; they'll certainly take care of you.
If you're in the market for a pair of white sneakers and not looking to break the bank, check out my top picks for the five best white sneakers on a budget for 2022 here.
2. BROWN OXFORD DRESS SHOES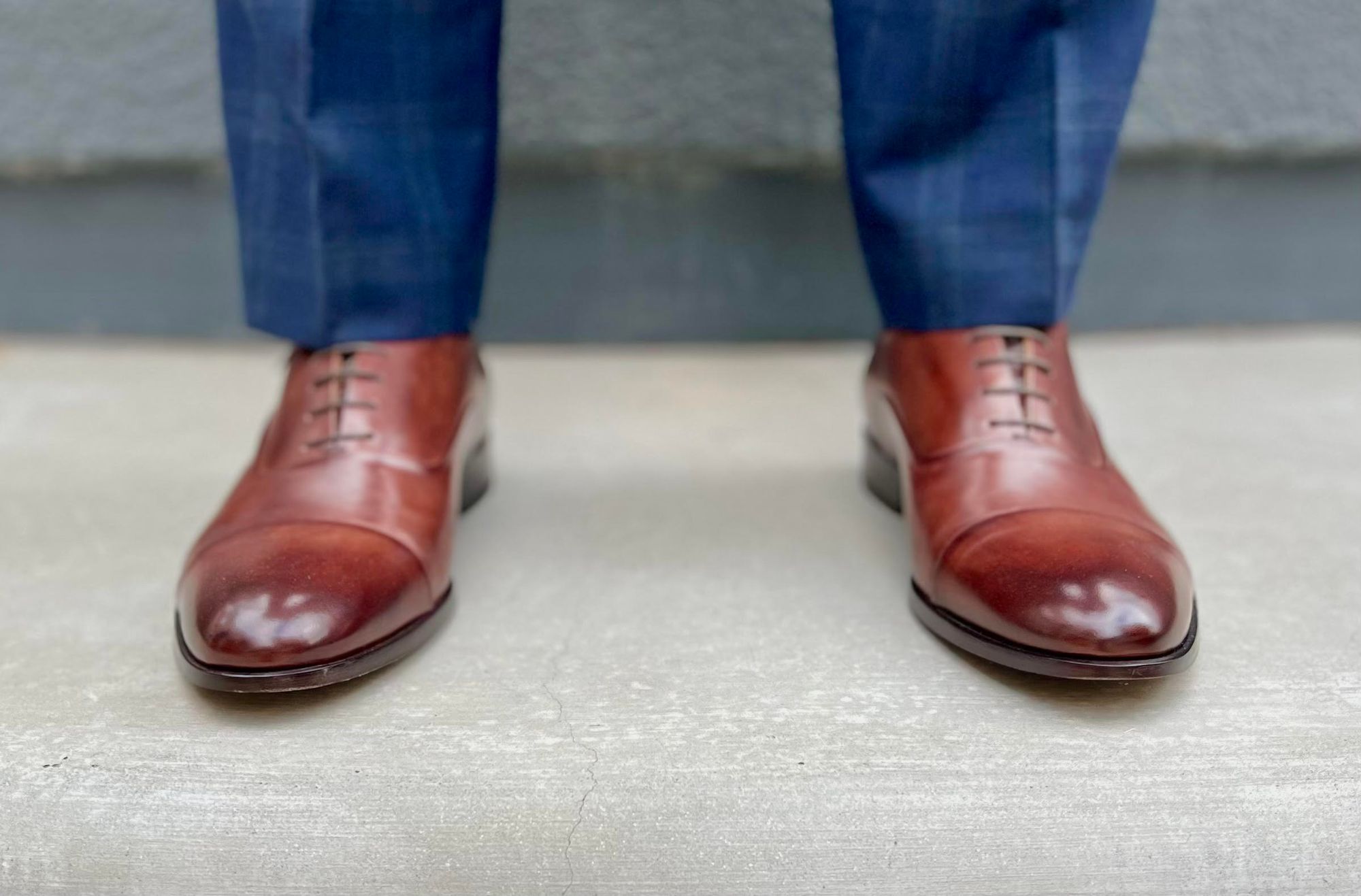 Every man should have a pair of dress shoes to balance the casual nature of the white minimalist sneakers. This item is essential because it is the ideal foot decorum for a standard two-piece suit.
Historically, men started by wearing black dress shoes with dark dressy suitings. It wasn't until 1936 that the leather antiquing process was refined enough to bring about the acceptance of darker brown shoes with formal menswear. When opting for your first pair of oxfords, I highly recommend a darker brown (such as hickory or a chocolate color) because they easily pair well with navy, gray, and charcoal suits.
Throw on a pair of dark wash jeans or some khaki-colored chinos, and you can begin to see the versatility on display here. Owning a couple of these ensures that you're covered for some formal occasions, whether an impromptu event or that wedding for your friend that you kept putting off shopping for. Now you have a handsome and interchangeable pair of kicks to dress up and down (but don't go too crazy).
3. BROWN LACE-UP BOOTS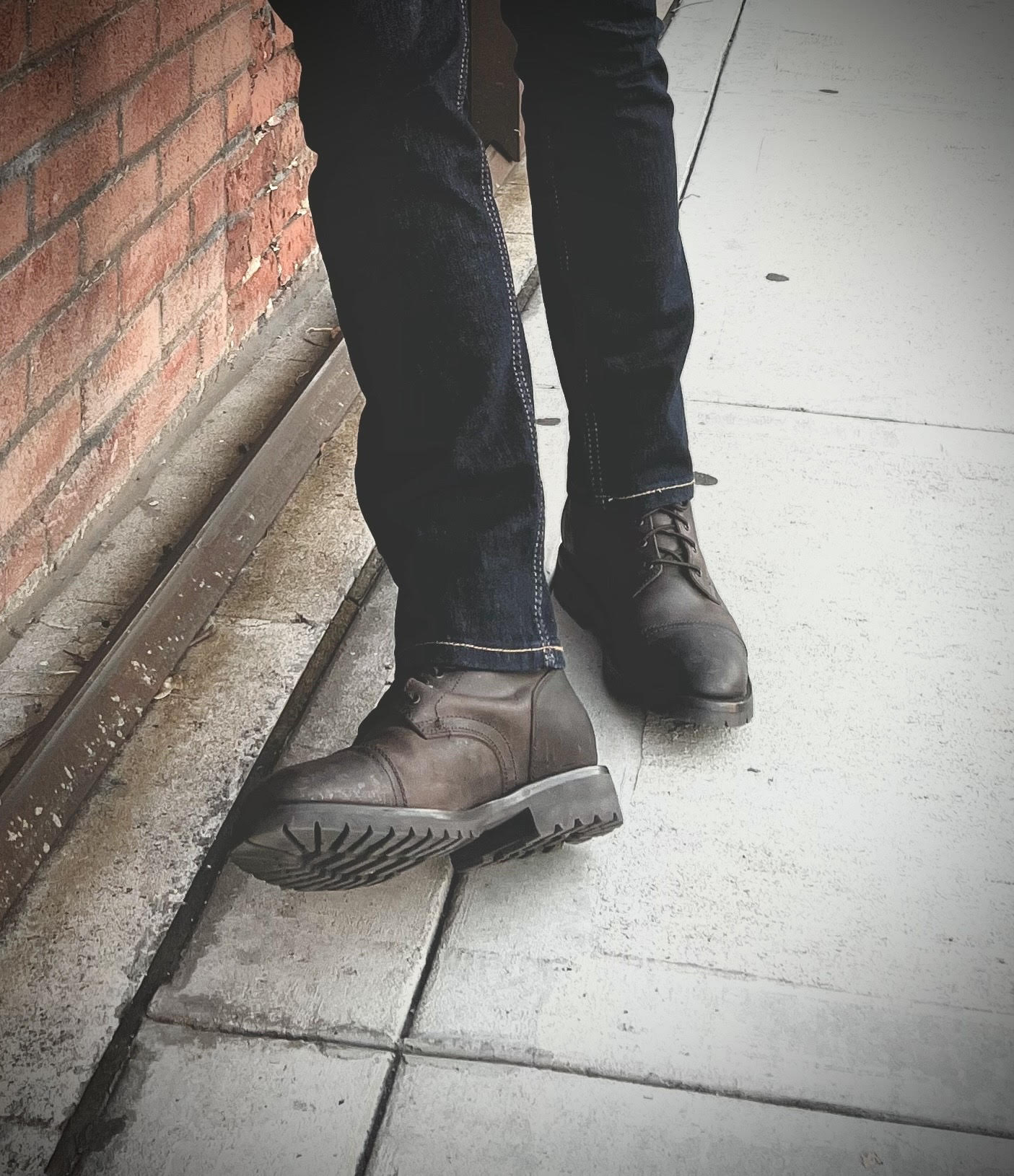 Fall is synonymous with boots. The necessity for a stylish and quality pair of boots will largely depend on where you live. If you live in Southern California, a solid argument can be made that you don't need a pair of boots (functionally speaking).
If you live somewhere like Vermont, where copious amounts of snow are prevalent throughout the wintertime, owning a quality and even rugged pair of boots often proves essential. I, however, would argue that a pair of rugged and resilient boots, regardless of where you reside, are an excellent investment as they enhance your wardrobe in various ways. The primary appeal is the functionality, but a great pair of lace-up boots in tobacco, hickory, or coffee (a.k.a. darker brown colors) will help you stand out during the Fall seasons by elevating your style.
4. DARK-WASH JEANS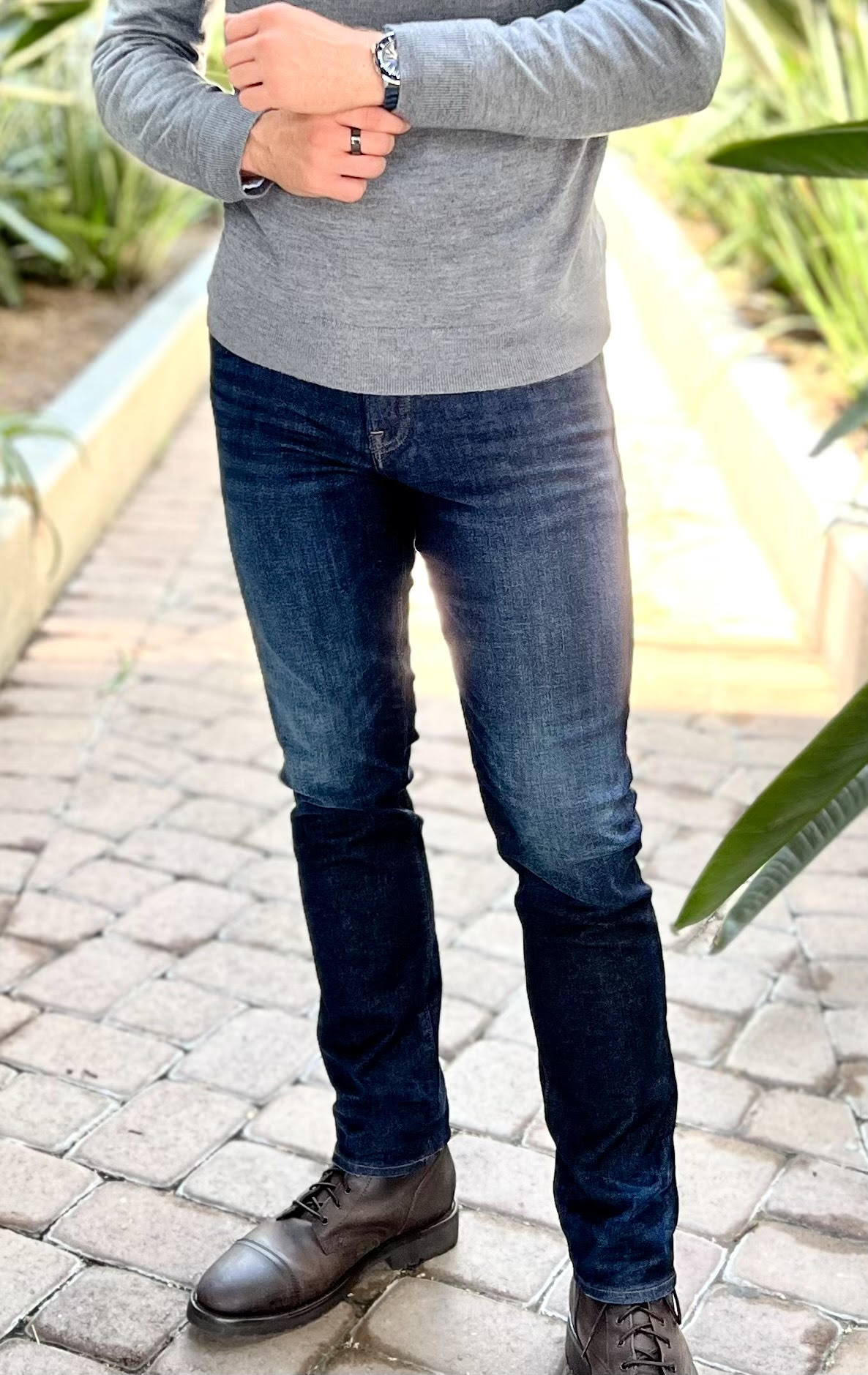 Much like owning a pair of white minimalist sneakers, I firmly believe that every man should own a pair of slim-tapered dark-wash denim trousers (a.k.a. jeans). If I need to travel for work or pleasure, I immediately grab a pair of these as I know I can combine this piece with many additional garments.
Why a trim or tapered fit?
Because this is often going to flatter your physique the best. Jeans that are too baggy, especially around the glutes and calves, do nothing to help you look more athletic or taller in the case of shorter men. If you make a point to stay in shape, this is all the more reason to show that physique off by wearing items complimenting your body.
If you are on the hefty side, take care not to go too slim with your selection of denim, as this could backfire and make you look silly instead of stylish. A general rule of thumb for wearing jeans is that the heftier you are, the more straight or classic of a cut and fit you want to opt for wearing. I firmly believe in trying the slimmer fits, but intuition can go a long way in style. If it doesn't look right, it most likely isn't—all the more reason to commit to a well-balanced exercise and nutrition routine. For more information on how to start one, click here.
5. MEDIUM-WASH JEANS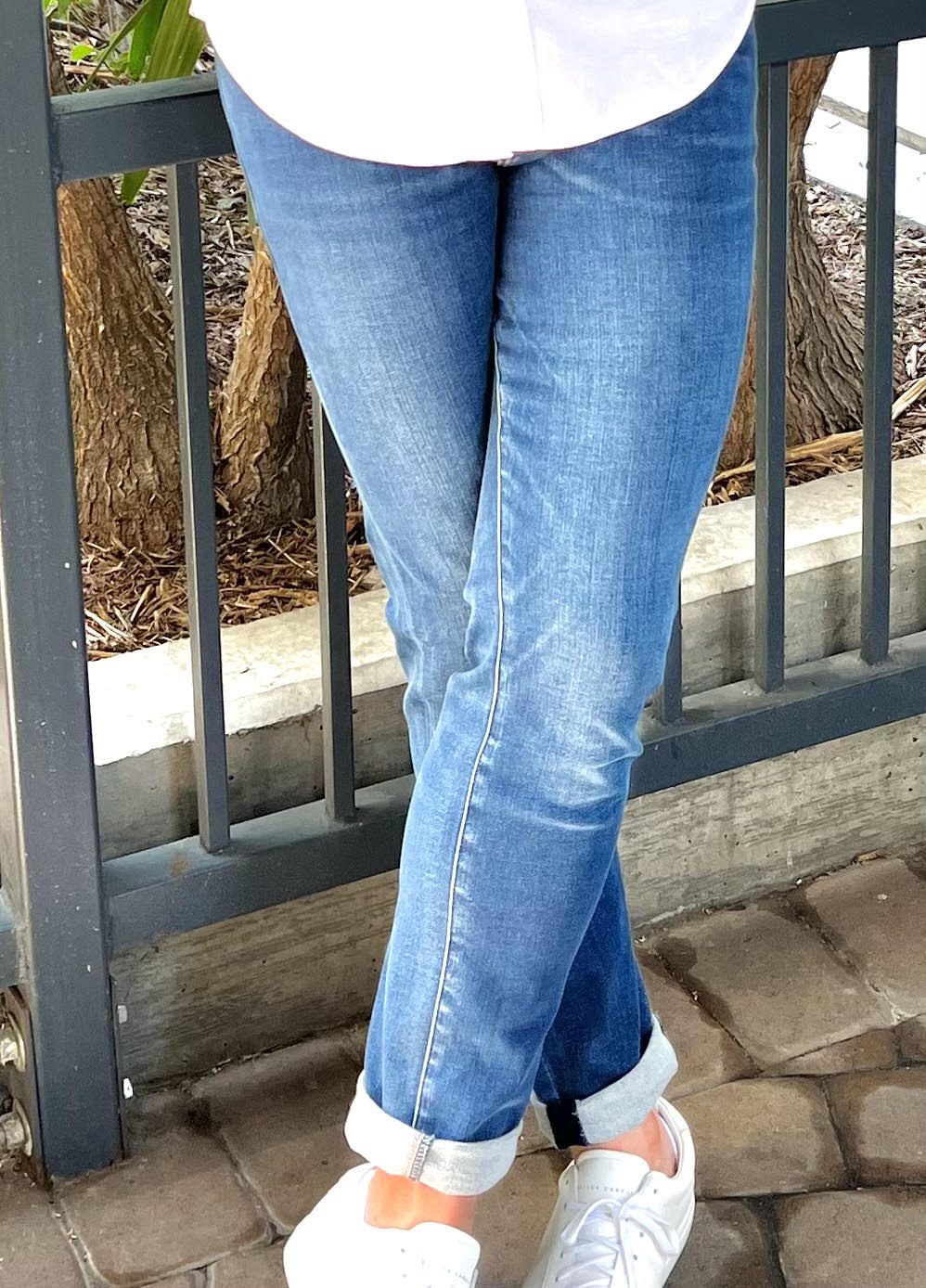 There isn't much to say about this one. A classic, well-fitting pair of jeans in a medium wash is just something you should have. For many of the same reasons I mentioned for the darker wash denim, I believe this is a quality and relatively inexpensive piece that you can get a lot of mileage out of.
The only area you'll be very limited in is pairing these pants with something like dress shoes. You should only pair them with the darker wash denim because the medium wash comes off as more casual in nature (and can look silly).
We are already taking certain liberties by pairing dress shoes with denim jeans, and a darker look to the trousers can help maintain that clean and "well-put-together" look far better than the classic blue of the medium wash denim.
Pair these with a sweater, a polo, or an oxford cotton button-down along with those versatile white sneakers we mentioned before.
6. KHAKI CHINOS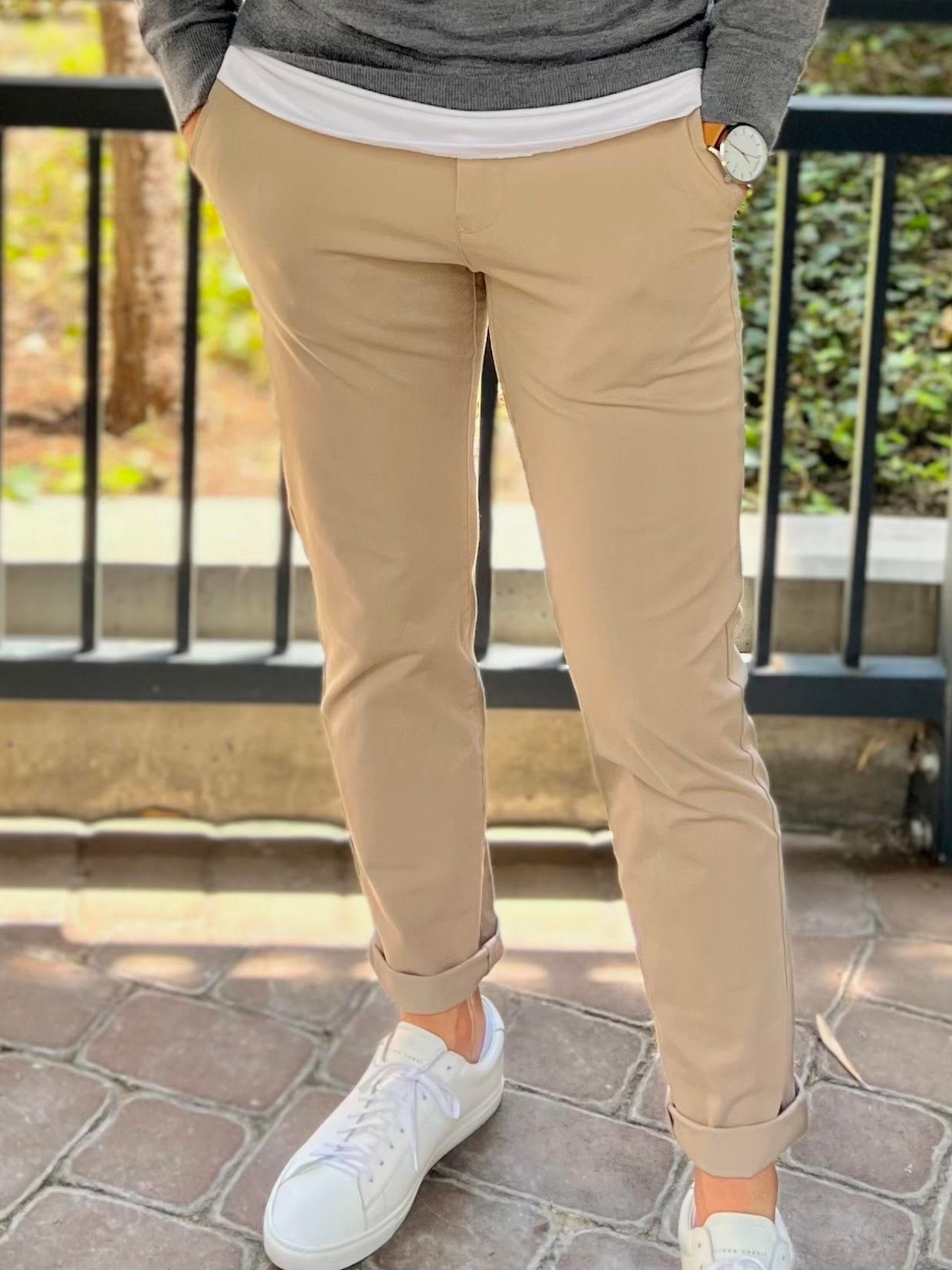 A solid chino is about as versatile as it gets for trousers. Dress them up or down; you will quickly find that a solid pair of chinos are a timeless and reliable staple for any man's wardrobe. Just ensure that you understand that "chinos" are the pants style and that "khaki" is the color.
When people use the term "khakis" to describe chinos, they aren't necessarily wrong. Your first pair of chinos should be khaki because you'll find that these more easily slide between different outfits and will stand the test of time. Throw on a blazer or tuck in a dress shirt with the collar unbuttoned, and you're ready for the office or your high-school reunion.
On the flip side, ditch the formal shirts or outerwear and throw on a plain white crewneck t-shirt or a casual polo, and you're ready for a night out with friends. Remember, we want options in our closets and not just outfits.
7. WHITE & BLACK CREWNECK T-SHIRTS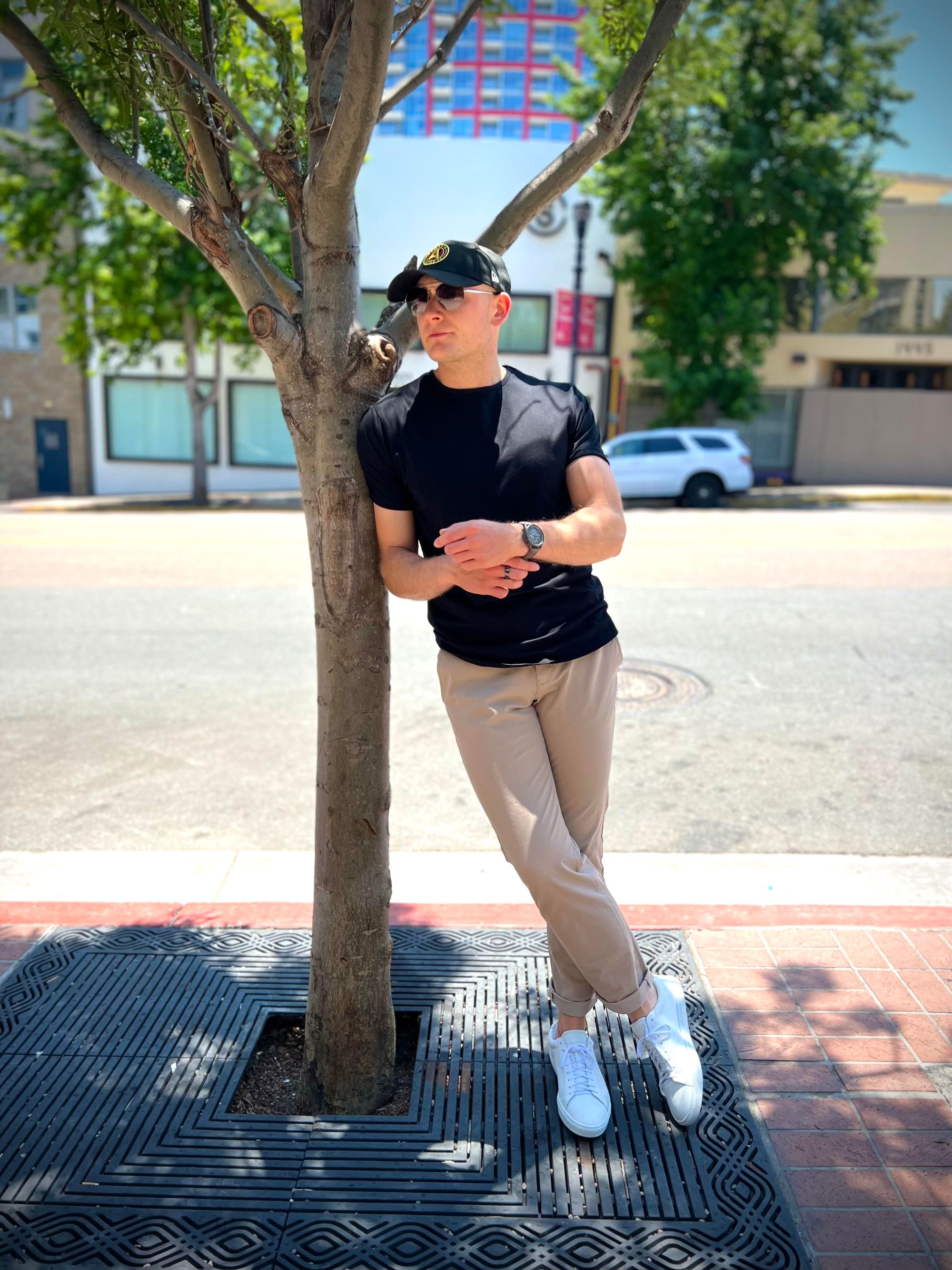 It's relatively easy to purchase both of these in combined packaging; however, you can get away with a lot just by owning one (but if you own both, then you're really in business).
I still meet a lot of men who deny the power in the simplicity of the "plain white tee," but I am here to tell you that when your clothes fit you well, and your shirt is complemented by a great pair of pants that flatter your physique, then it doesn't matter how simply you are dressing. So long as it is appropriate for the setting, you can get a lot out of very little. Remember that a simple look like this can be made or broken by the pair of footwear you decide to throw on, so make a wise choice for your shoes!
8. BLACK OR NAVY POLO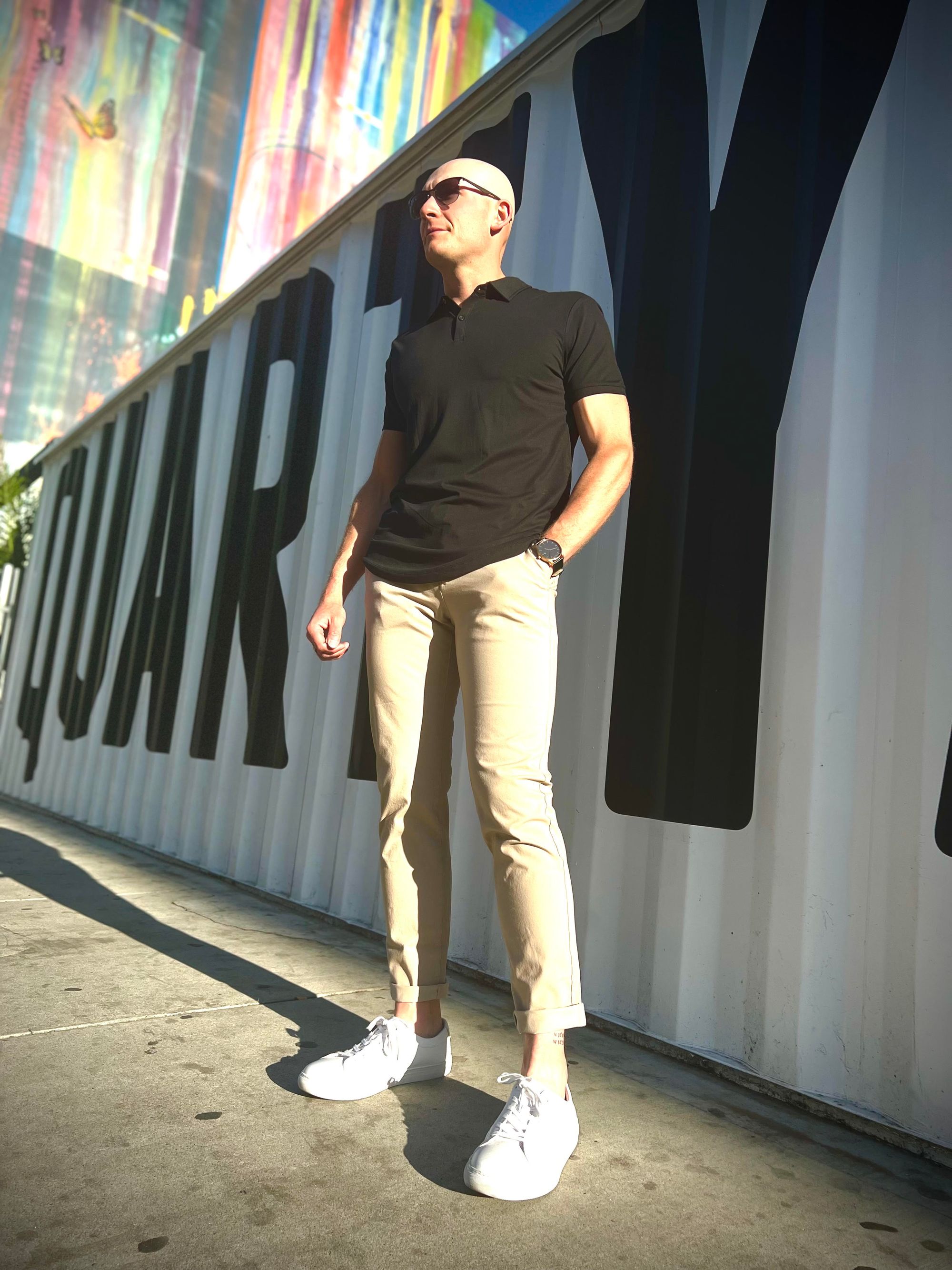 Go with black or go with navy; it doesn't matter. A polo shirt is a classic staple that works well with a nice pair of khakis or jeans. Tuck it in and throw on a belt or let it hang out for an even more casual look, whichever suits your style (but, more importantly, the occasion). Great for dates, church, family dinners (depending on your family, I suppose), or a pleasant stroll through your local park.
9. OXFORD CLOTH BUTTON-DOWN (OCBD) SHIRT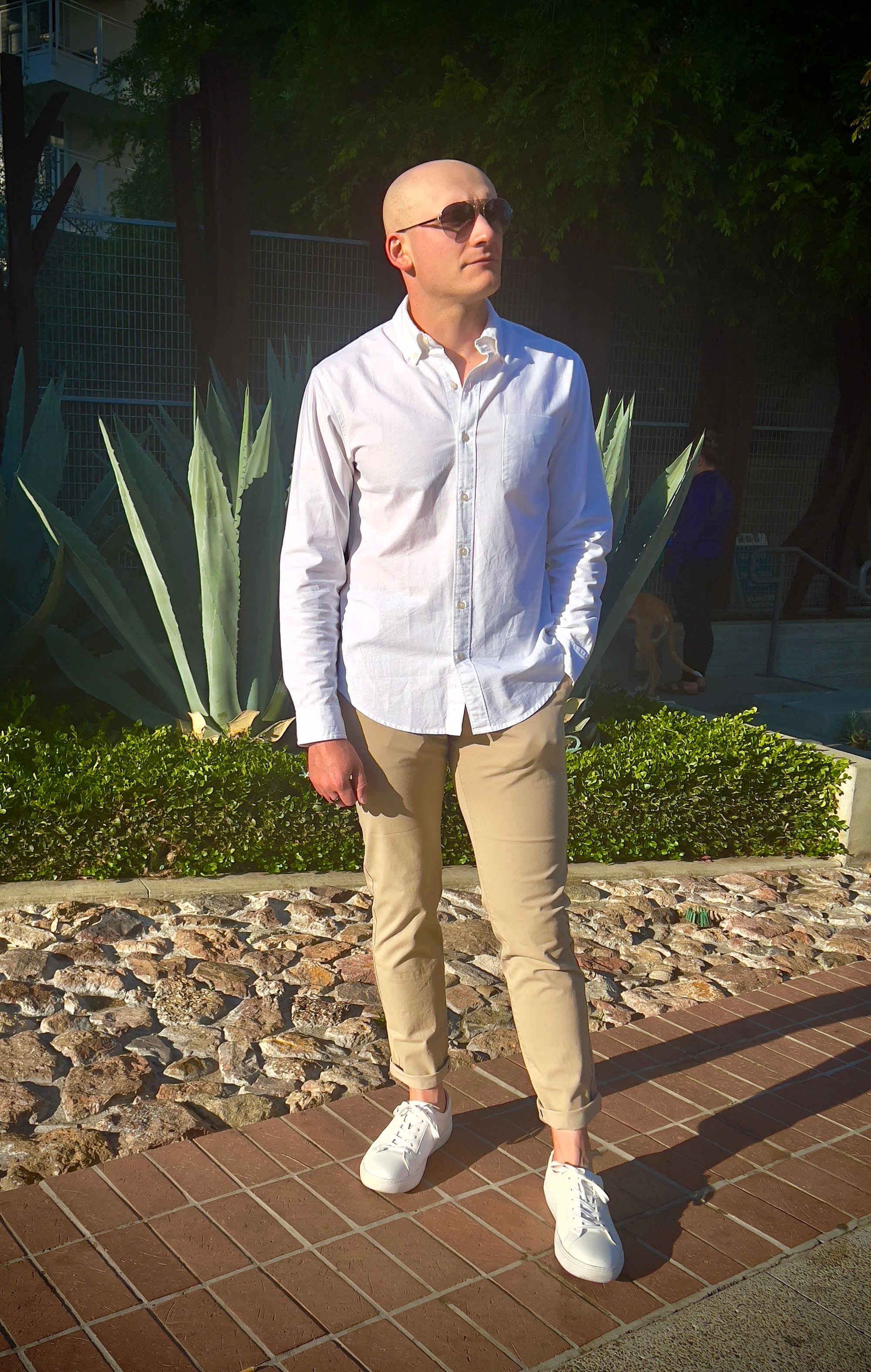 Words matter here. When I say a button-UP shirt, I refer to any shirt that buttons up the front. When I say button-DOWN shirt, I refer to any buttoned shirt with a collar that can also be buttoned down. Every man should have at least one oxford cloth button-down shirt, preferably in white.
Why should we be able to button down the collar?
Because when we throw the next item on our list over it, the collar remains intact. Whether you wear it with jeans, chinos, under a blazer, or even as an overshirt surrounding your crewneck t-shirt, the OCBD is as versatile as it is classic.
10. GRAY CREW NECK SWEATER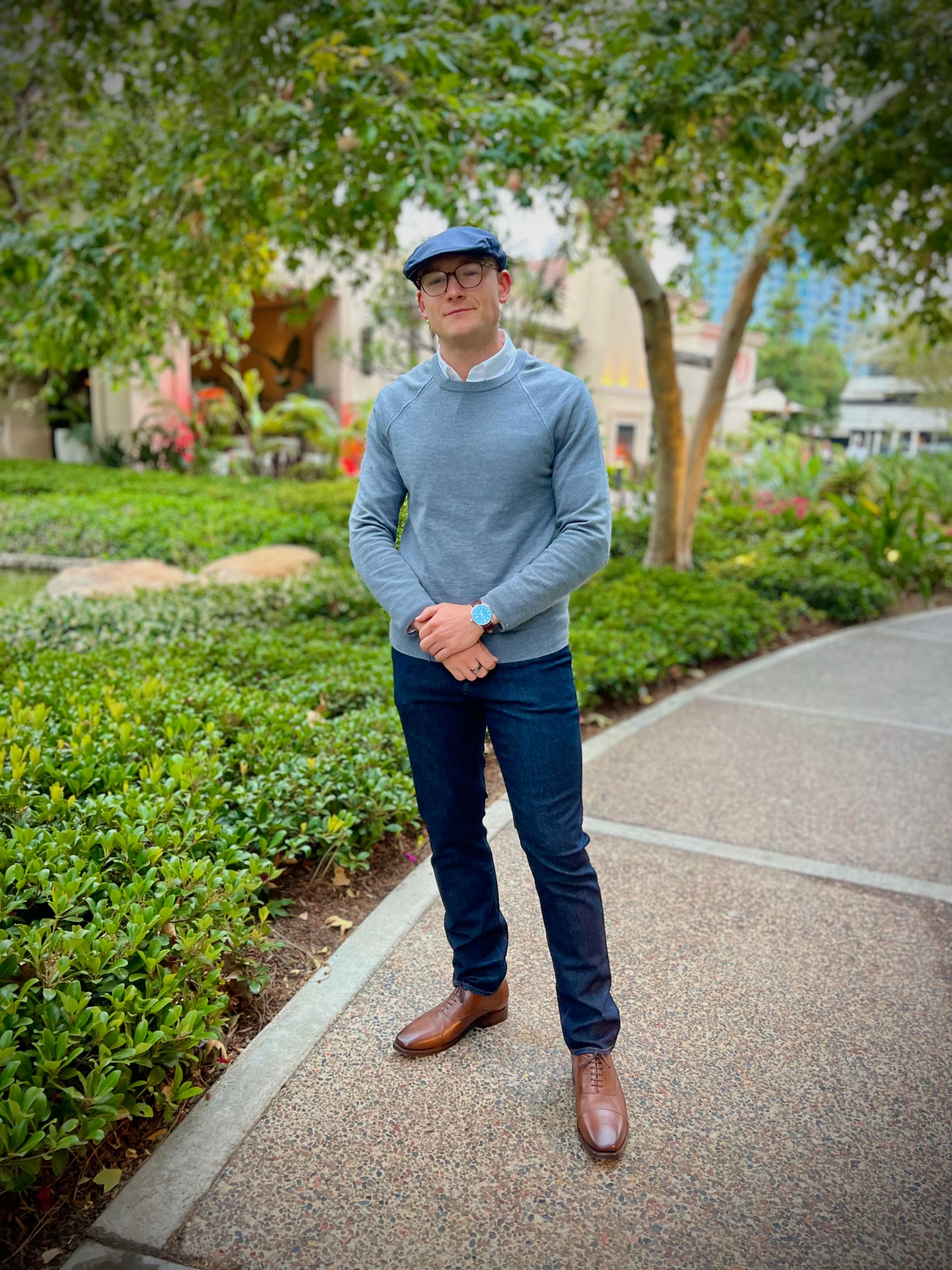 Sticking with neutral colors, a gray sweater is another must-have, preferably of the crewneck variety. If v-neck is more your speed, then, by all means, go for it, but for layering purposes, I find that you can generally get more mileage out of a crewneck when you throw any variety of outerwear on top. If you want a more astute appearance, take that OCBD and wear the sweater over it.
Paired with some handsome eyeglasses and voila! You look like you could be the most intelligent guy in the room (even if you're not). Functionally speaking, a sweater affords you some much-needed warmth if you are somewhere that demands the extra layers, and on its own, it serves as a (say it with me) versatile wardrobe piece.
Get yourself a solid gray or light charcoal-colored sweater if you don't have one already.
11. A WELL-TAILORED SUIT
Remember, the fit is critical here. I am one of many traditionalists who will be among the first to tell you that a perfectly tailored suit is the most handsome thing a man can wear. Feel free to disagree, but most people will undoubtedly take notice and admire you when you are at an event where a suit is appropriate, and it fits you perfectly.
If your boss is worth their salt, they will also notice. As far as the color of the suit, black is painfully generic. Navy suits are far more versatile because they work well with brown and black dress shoes. Just remember that the darker the shade, the more formal the suit.
If that's not a color you're comfortable with, then gray or charcoal will do just fine. Again, these colors work well with those darker brown dress shoes we spoke of earlier. If you like suits and want to build a collection over time, you can stick with the same colored dress shoes to wear with three different suit colors (so long as you pick the right shade of brown).
The point is to ensure you invest in a quality suit that fits you well. You'll be surprised how often you'll need to wear it as an adult. If you have no idea how a suit should fit you, read my comprehensive guide here.
12. SOME FORM OF OUTERWEAR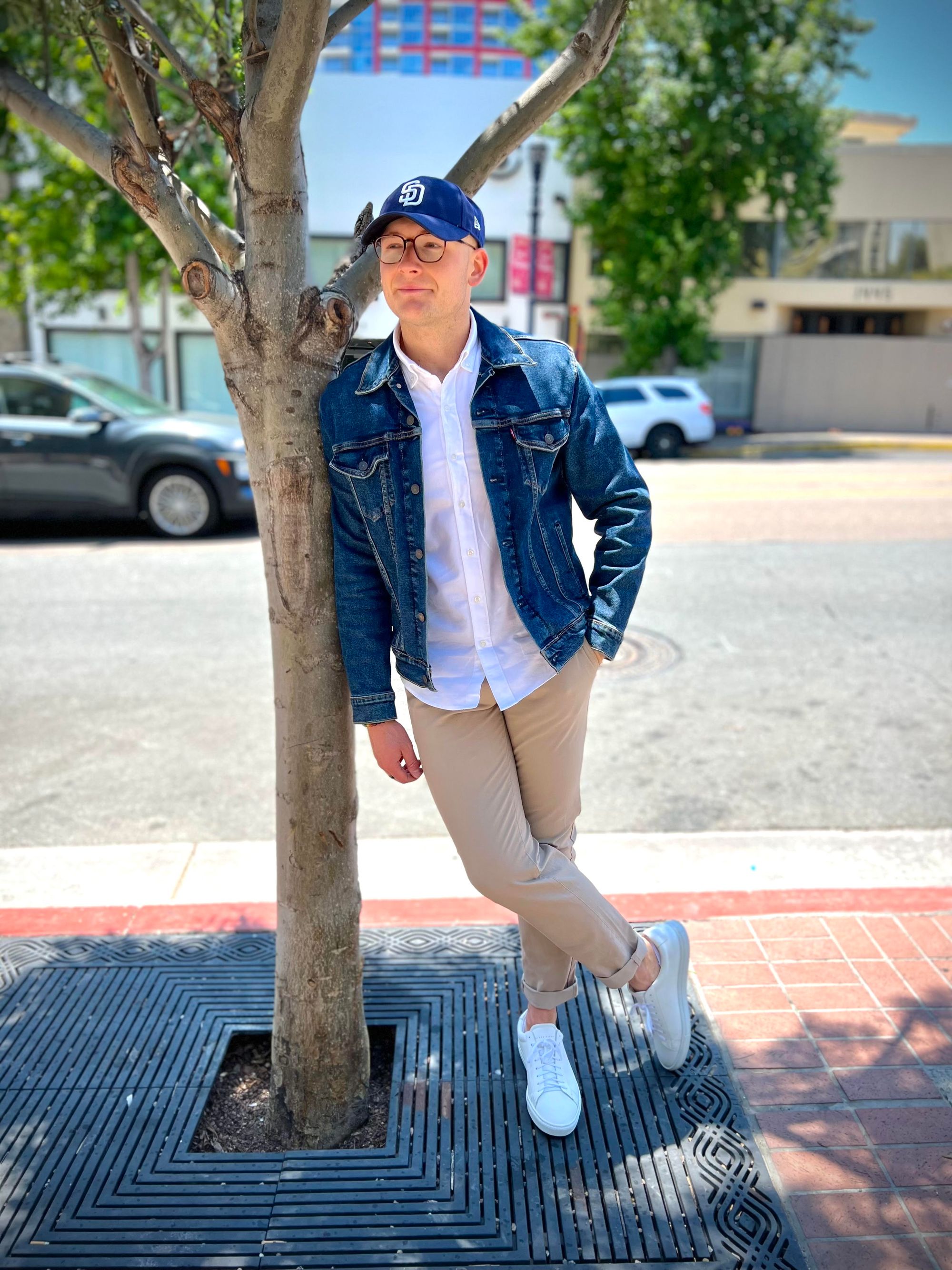 Much like a pair of boots, your selection of outerwear will largely depend on where you live (geographically) and how well it pairs with the rest of your wardrobe.
I recommend a good old denim trucker jacket in a medium or darker wash. It's both a classic look and quite comfortable, but if you live somewhere where you need layers for warmth, either pile on the layers underneath or get yourself something thicker and warmer to go over your primary outfit. Just don't freeze!
I attended college in the mountainous region of Vermont and remember how unforgiving the cold weather could be. So do what you need to to keep warm and comfortable.
13. A VERSATILE TIMEPIECE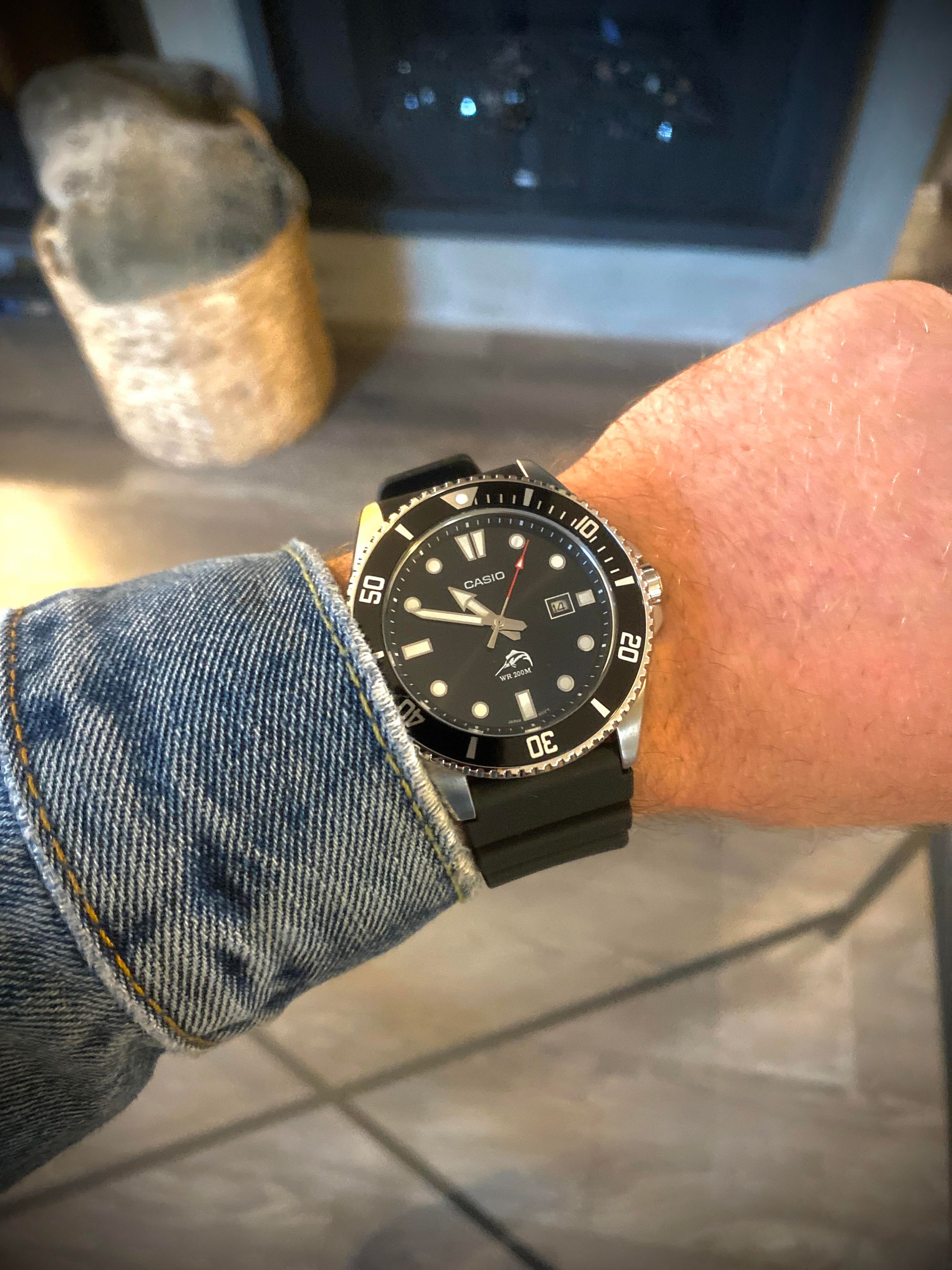 I get it; not everyone wears a watch, which is always apparent when people ask others what the time is. But possessing an elegant timepiece isn't just crucial for knowing the time of day; it also elevates your style.
Believe it or not, some accessories can afford you that extra flair to further augment your outfit. Just like how you choose to dress, possessing a timepiece generally says something about you, i.e., a man who values time and keeps it in mind, etc.
The watch itself doesn't need to be expensive; however, it must be well made to last and remain interchangeable.
14. STYLISH SUNGLASSES

Like a watch, sunglasses are quintessential for elevating any man's style. Look at photos of men who throw on a pair of shades when traveling, and voila! Need I say more?
When selecting a pair, the key to nailing the style is to opt for some that can work with virtually any outfit you have. Go with black or silver, and you can't go wrong. Again, much like the timepiece, a pair of stylish sunglasses don't need to be expensive and have that high-end label slapped on the side.
If they look good on you, then they are good.
15. A VERSATILE LEATHER BELT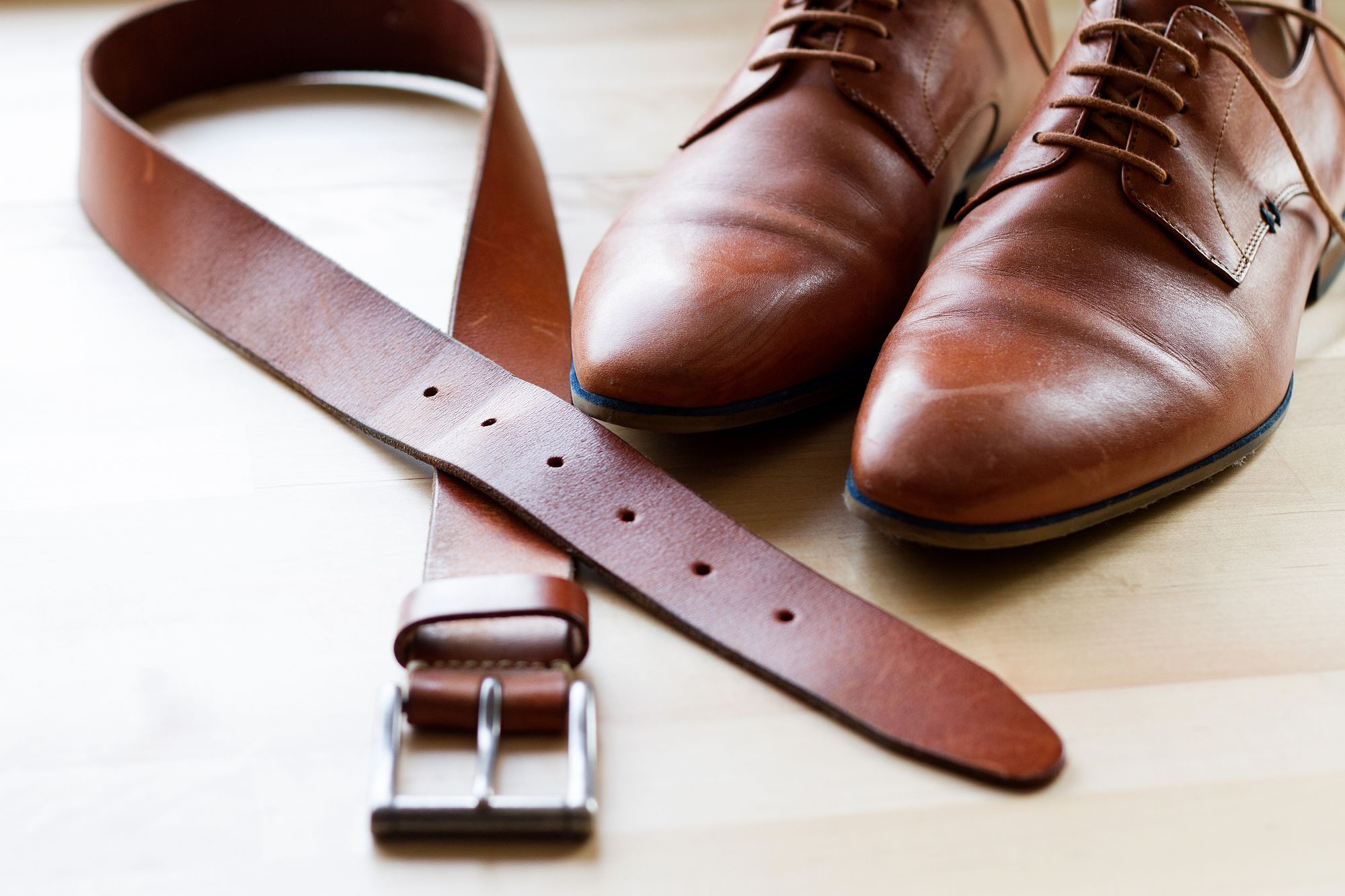 When selecting a belt to wear, ensure that the color matches your dress shoes (those leather oxfords we included earlier in the list).
This isn't necessarily because your belt and shoes must always match, despite that rather "old-school" rule that has lived as the letter of the law for men's fashion for decades ("match your leathers").
When initially starting our wardrobe, we should aim to cover the basics first and then work to identify our styles later. Matching your leathers is a great way to create a lot of consistency in our outfits, so get a brown belt that matches your leather dress shoes and maintain it as a staple in your wardrobe when starting.
BUILD OPTIONS, NOT JUST OUTFITS
If you stick with these items, you can more than get by with virtually any event in your life. However, this is simply a start, and depending on where you are in life and where you may soon end up, you might need to consciously invest in more clothing articles (in fact, I recommend it).
---
OUTFIT COMBINATIONS FROM THIS ARTICLE